Bulgarian naval research ship bound back home from Antarctica
site.bta

Day 126: RSV 421 Crosses Bosphorus, Enters Black Sea
BTA Photo
In the early hours of May 1, the Bulgarian naval research vessel Sv. Sv. Kiril i Metodii (RSV 421) passed from the Sea of Marmara to the Black Sea through the Bosphorus Strait. Around 6 am local time, the vessel entered the approaches to the strait after receiving permission from the Turkish authorities. The ship was escorted by a Coast Guard cutter as it crossed the 30 kilometres separating the European and Asian sides of Turkiye and Istanbul. RSV 421 in on route back to Varna after its successful participation in the 31st Bulgarian Antarctic expedition to Livingston Island.
The Bosphorus Strait is among the most difficult to navigate in the world because of the intense traffic of passing merchant ships, ferries and other small vessels, as well as because of its current reaching 6 knots and the sudden changes in weather during the autumn-winter period. It is about 3,700 metres in its widest part, and about 750 metres in the narrowest part (between the Anadoluhisari and Rumelihisari fortresses). The depth of the Bosphorus varies between 36 and 124 metres.
RSV 421 is expected to dock in Varna at 10 am on May 2. An official ceremony organized by the Nikola Vaptsarov Naval Academy will take place, which will be open to visitors.
BTA's Daily News editor Konstantin Karagyozov is the only member of the media who is travelling on board the ship to Livingston Island and back and covered the Bulgarian expedition on site throughout its stay in Antarctica.
All media outlets can use the Bulgaria-Antarctica BTA's Log for free.
/DT/
Additional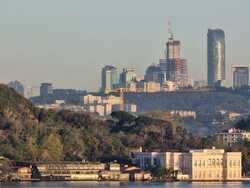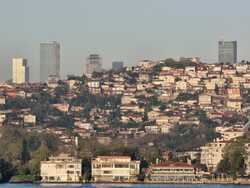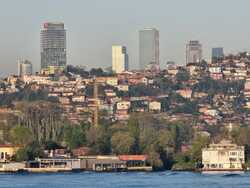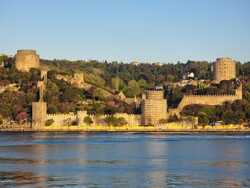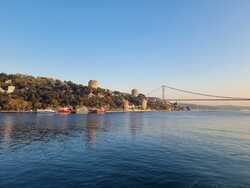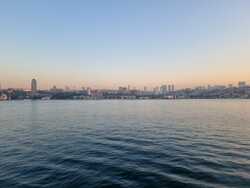 news.modal.image.header
news.modal.image.text
news.modal.download.header
news.modal.download.text
news.modal.header
news.modal.text