site.bta

UPDATED

Second Protest against Caretaker Cabinet's Natgas Policy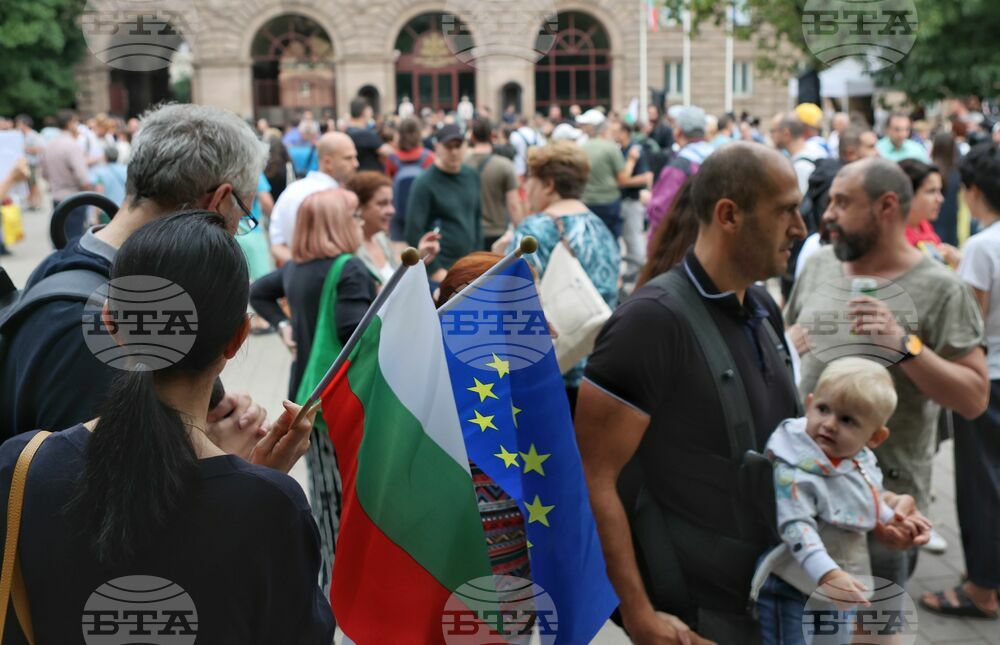 BTA Photo
Citizens staged a protest in front of the president's administration in Sofia, insisting on full gas diversification for Bulgaria. The participants are against the resumption of gas supplies from Gazprom. The organizers said their aim is to exert civilian control over the actions of the caretaker cabinet.
The protest was organized in Facebook under the motto "GAZwithme".
This is the second event against the caretaker cabinet's steps towards a "return" to Gazprom. On Friday, Democratic Bulgaria party, a ruling coalition partner in the former government, organized a protest under the motto: "Bulgaria - independent from Gazprom!". The party urged the caretaker government to follow Bulgaria's national interest by not allowing the country to return to energy dependence of the Kremlin.
Atanas Sharkov, who is among the organizers of today's protest, told BTA that President Rumen Radev bears direct responsibility for the actions of the caretaker government. The expectations are that Radev will rectify the decisions of the cabinet if necessary, Sharkov said, adding that the protest is not directed against Radev. "Transparency is what we expect from the caretaker cabinet", Sharkov said.
In his words, Gazprom must not be Bulgaria's only gas supplier. "It is high time to follow European policies and be part of Europe," he noted.
The organizers also announced that they have raised seven questions to the caretaker cabinet which were forwarded to several ministries or answers. The questions were also sent to the political parties but only a small number of them answered.
The questions to the caretaker government, raised by the protesters, are:
In the context of EU sanctions on gas and oil supply from Russia, with suppliers from which countries will Bulgaria conclude contracts, so that the necessary quantities for the winter are secured? When will such contracts be concluded?
What are the first steps you will take to organize fair elections?
How will you secure and strengthen Bulgaria's military defence as a NATO member in the context of Russia's war against Ukraine?
What humanitarian measures do you propose to assist Ukrainian refugees in the next six months?
What position will you take on the requests for extradition of Russians who are against the war in Ukraine from Bulgaria to Russia?
What steps will you take and when will you respond to the invitation by the OECD (Organization for Economic Co-operation and Development) for starting negotiations with Bulgaria for the country's accession to the OECD and adopting the Roadmap for that accession?
Whose is Crimea?
The organizers said that the protest is open to all citizens who have further questions to the government.
/KK/
news.modal.header
news.modal.text