site.bta

Language Fair in Sofia Marks European Day of Languages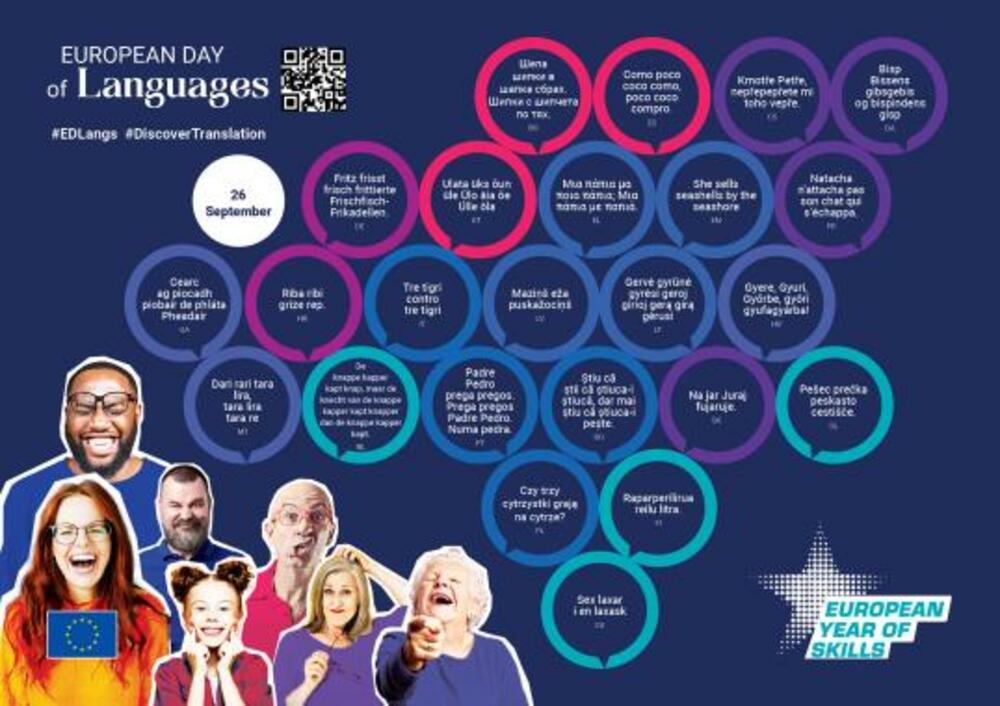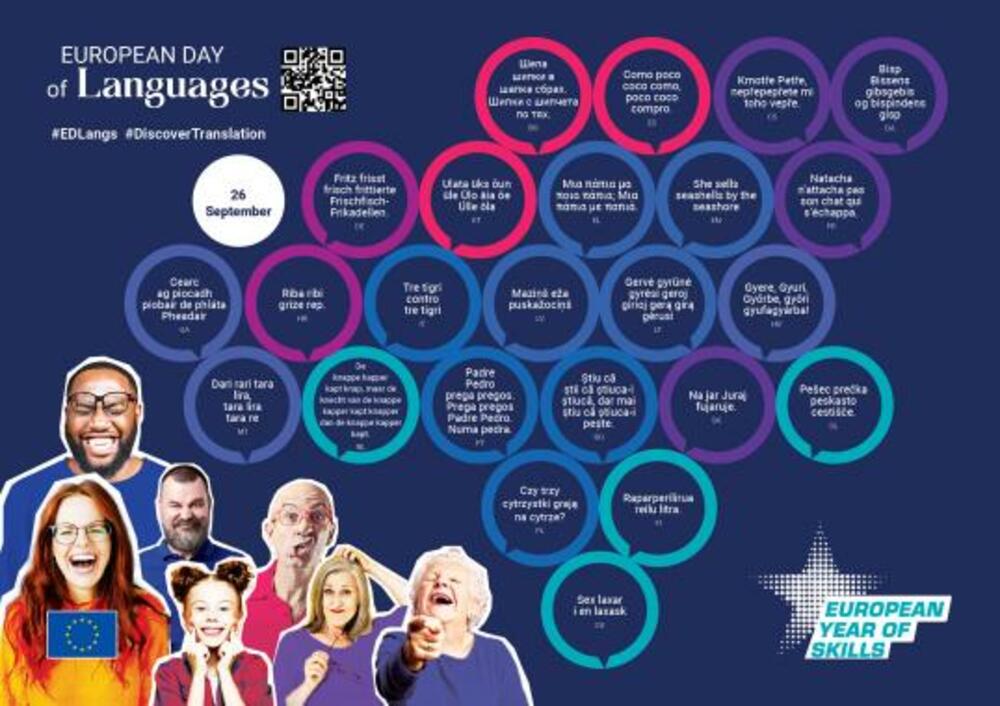 The European Day of Languages poster (Source: European Commission)
Eighteen languages, 20 cultural institutes, foreign embassies and institutions active in the field of linguistics, culture and education were presented at a Language Fair in the square in front of the Ivan Vazov National Theatre in central Sofia, on Saturday morning.
That was one of several events by which the European Commission's Directorate-General for Translation marked September 26 as the European Day of Languages (EDL) in Bulgaria. Not coincidentally, September 30 is also celebrated as International Translation Day.
At the fun fair, which has now become a tradition in Sofia and welcomes people of all ages and families with children and pets, different language stands offered participation in games, quizzes, music, drawing for children, funny tongue twister challenges and other amusements. The idea was to encourage the study of foreign languages and increase awareness of the linguistic diversity in Europe.
Another initiative on the same occasion is an interactive online quiz titled "Discover the linguistic richness of Europe". E-readers, BGN 100 gift vouchers from a large retail chain and other attractive prizes will be drawn on October 1 for those who have answered correctly all 26 multiple-choice questions in the game by the September 30 deadline.
On September 26 in the same venue, native speakers met students and young people for 10-minute dialogues in a non-formal atmosphere in an event called EDL Language Café/ Speak dating.
The European Union now has three alphabets (Latin, Greek and Cyrillic) and 24 official languages. Some 60 other languages are currently spoken in particular regions or by specific groups. Immigration has also brought numerous additional languages to the EU. It is estimated that citizens of at least 175 nationalities are now living in the EU
/LG/
news.modal.header
news.modal.text