site.bta

Monument to Poet Dimitar Danailov Unveiled in Chirpan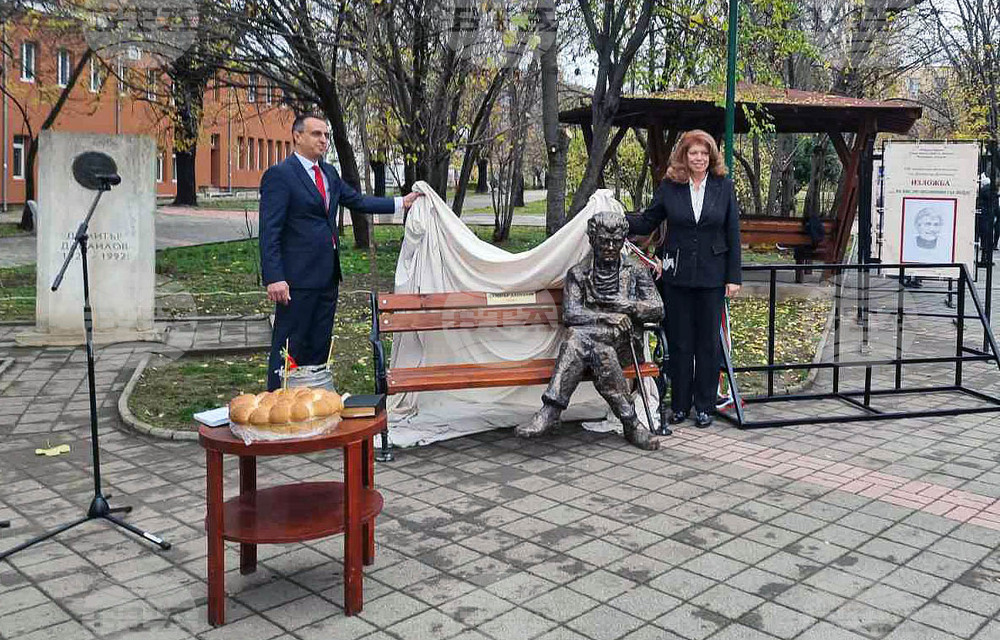 Vice President Iotova and Chirpan Mayor Kracholov unveiling the monument (BTA Photo)
A bench monument to Bulgarian poet Dimitar Danailov (1921-1992) was unveiled at the Yavorov Central Park of Chirpan on Saturday. December 3 marked 71 years since his birth in Chirpan.
Addressing the ceremony, Vice President Iliana Iotova said that Danailov is a national awakener and will remain in the pantheon of Bulgarian poetry.
Chirpan Mayor Ivaylo Kracholov recalled that Danailov, who lived and worked for Chirpan, died close to his favourite bench in a car accident. Ever since, Chirpan's public has wanted to have a monument built to the poet.
The monument was created by sculptor Muzafer Sabri [name might be misspelled].
On the sidelines of the ceremony, poets Tanyo Klisourov and Yordan Stoev read out works by Danailov at the Museum House of Peyo Yavorov. A photo exhibition telling the story of Danailov was opened in downtown Chirpan.
Poet Dimitar Danailov was director of the Peyo Yavorov Museum in Chirpan for 30 years. He wrote three books of poetry: Millions of Pigeons (1954), Thracian Moon (1969), and Unlocked Door (1991). Honorary head of the Yavorov Foundation and honorary citizen of Chirpan (posthumous).
/DS/
news.modal.header
news.modal.text