site.bta

Film "Mother" Receives Golden Rose Award at Festival's 40th Edition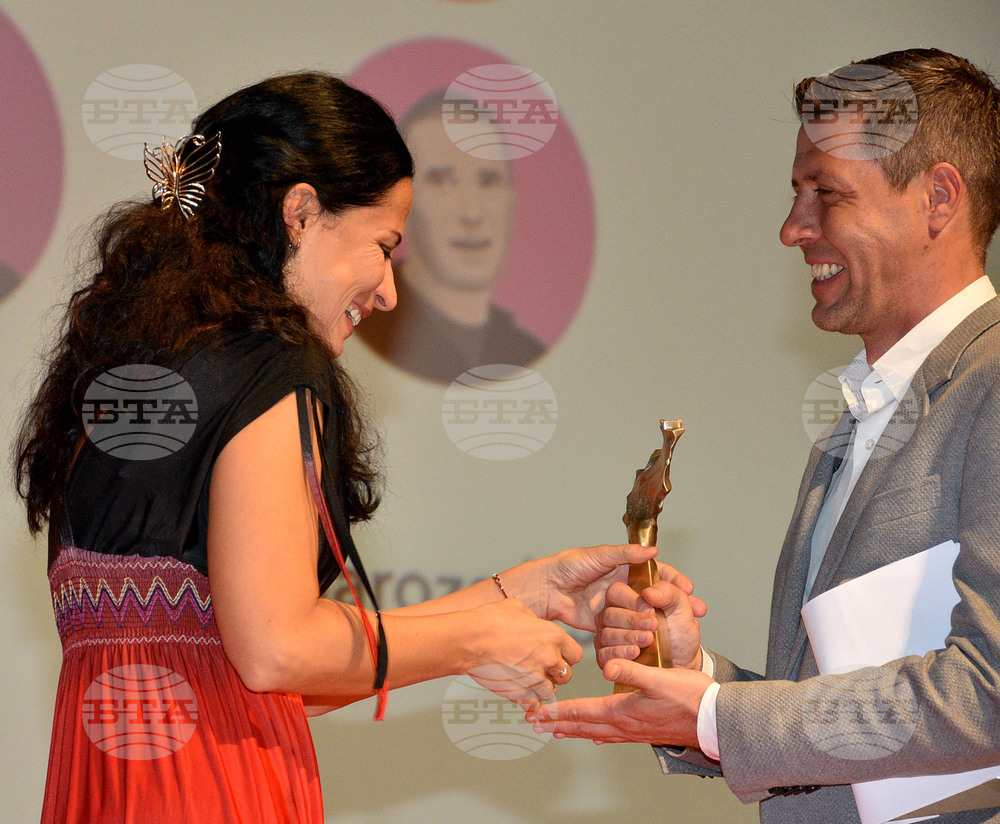 BTA Photo
The feature film Mother by director Zornitsa Sophia received the Golden Rose Award at the 40th edition of the Bulgarian Feature Film Festival. According to the jury, the team deserves the prize for its moving portrayal of motherhood amid the challenges of the modern world. From the stage in Varna, the director thanked Elena Panayotova, on whose personal life the plot of the film is based, telling the story of a young woman who cannot have children but becomes a "mother" to many orphans in Bulgaria and Kenya. The film, which premiered at the Golden Rose, has already received invitations to participate in other festivals, Zornitsa Sophia said, and will also be shown at Kinomania.
Mother also received the award for best female lead actor by Daria Simeonova, and for cinematography by Krum Rodriguez. It was also awarded a special diploma by the jury, which will be sent to the children cast in the film.
The other big winner in feature film titles is Shakespeare Like a Street Dog. Valeri Yordanov received recognition for script and directing, and actors Vladislav Stoimenov and Vasil Iliev - for male lead. The film also won the Varna Award, which is presented by the Municipality of Varna, the prize of the Union of Bulgarian Film Makers and the Youth Jury of the festival.
Orlin Milchev, director of The Art of Falling, was awarded for his debut.
The feature-film jury awarded its special prize to Spring Equinox by scriptwriter Krasimir Krumov-Grec, director Ivan Pavlov, cinematographer Emil Hristov and actors Svetlana Yancheva and Ivaylo Hristov. The title was also the choice of the Critics Guild.
The Golden Rose Award for short film went to Happy New Year by Antonia Milcheva, but two more awards were given in the category - for direction by Aleksandar Milushev for 1999 and for cinematography by Joanna Hadjiivancheva for Rootless. The film critics awarded Vox Populi directed by Tyanita Gancheva.
The Audience Award went to the children's film The Tesla Case by Andrey Hadjivasilev.
/PP/
news.modal.header
news.modal.text