site.bta

Nation Commemorates Medics and Non-medics Who Died Saving Others' Life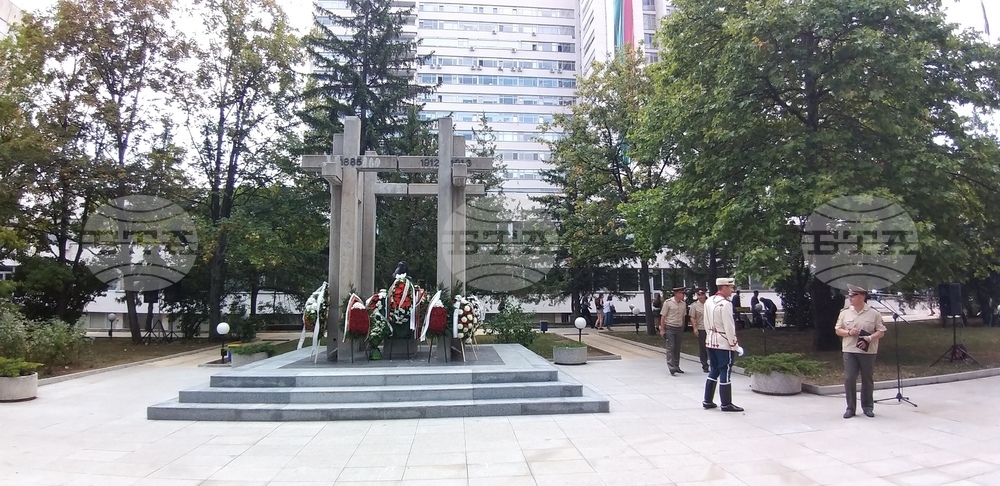 The venue of the ceremony: the Monument to the Medical Workers Who Died in the Wars, outside the Military Medical Academy in Sofia (BTA Photo)
On Monday, Bulgaria commemorated its doctors, nurses, police officers, volunteers and members of the general public who died saving the life of others. August 15 has been marked in the country as Salvation Day every year since 2005.
The participants in a ceremony at Sofia's Military Medical Academy (MMA) held a minute of silence. They included Health Minister Assen Medjidiev, Defence Minister Dimitar Stoyanov, Chief of Defence Adm. Emil Eftimov, MMA Director Maj. Gen. Ventsislav Mutafchiiski and Sofia Mayor Yordanka Fandakova.
The initiative for Salvation Day came from Dr Totko Naidenov, Editor-in-Chief of the "Bulgarski Lekar" ("Bulgarian Physician") magazine, and was supported by the MMA, the Ministry of Health, the Bulgarian Medical Association, the Bulgarian Red Cross and the trade unions. The original idea was to commemorate Stefan Cherkezov, a 26-year-old doctor who saved 47 people from a burning bus and died of his severe burns in 1963.
A total of 130 doctors and 20 nurses are on record in Bulgaria for having died while at work, typically after performing difficult surgery late at night, or when their ambulance became involved in a traffic accident, or after patients infected them with a disease. The list also includes police officers, mine rescuers and members of the general public.
The COVID-19 pandemic has left its imprint on Salvation Day for the third year in a row. The nation has lost over 120 doctors, nurses, paramedics and ambulance drivers who were trying to help coronavirus patients.
/RY/
news.modal.header
news.modal.text