site.bta

Bulgarian Research Institutes to Be Test Centres For NATO's New Technologies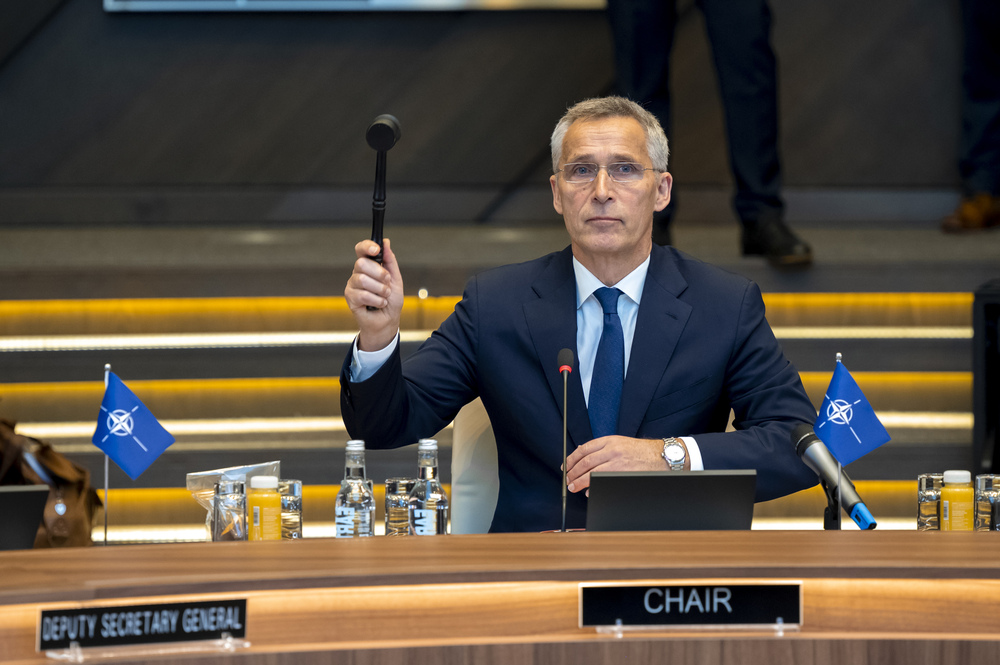 NATO Secretary General Jens Stoltenberg (NATO Photo)
The Big Data for Smart Society Institute (GATE) with Sofia University and the Prof. Tsvetan Lazarov Bulgarian Defense Institute were chosen as NATO test centres for development of new technologies in the field of big data and Artificial Intelligence, NATO Secretary General Jens Stoltenberg told a special news conference during a meeting of NATO Foreign Ministers in Brussels on April 6-7, the Bulgarian Foreign Ministry said Thursday.
NATO's test centres for new technologies are a key part of the Defence Innovation Accelerator for the North Atlantic (DIANA), founded by the Allies in 2021 to enhance the general technological potential of the Alliance in response to the new challenges. DIANA will support technological cooperation and information exchange among Allies by strengthening the capacity for civilian innovation, cooperation between academia and the private sector, including start-ups, and the development of next-generation technologies which meet the demands of the security and defence domains.
The Foreign Ministry, jointly with the Defence Ministry and Bulgaria's Permanent Delegation to NATO, supported the Bulgarian research institutes at all stages of application and assessment by the NATO International Secretariat, the Foreign Ministry said. NATO's appreciation proves that Bulgaria has a huge potential to develop and implement new technologies. This is an opportunity for Bulgaria to contribute to the Alliance's military-technological development in the coming years through a high degree of sharing and pragmatism with the Allies. Positioning Bulgaria among the leading technologically developed countries will allow its companies and research institutes to actively participate in the development and implementation of new technological products and solutions for transatlantic security, the Ministry added.
/VE/
news.modal.header
news.modal.text