site.bta

Election Silence Day in Montenegro before Sunday's Early Elections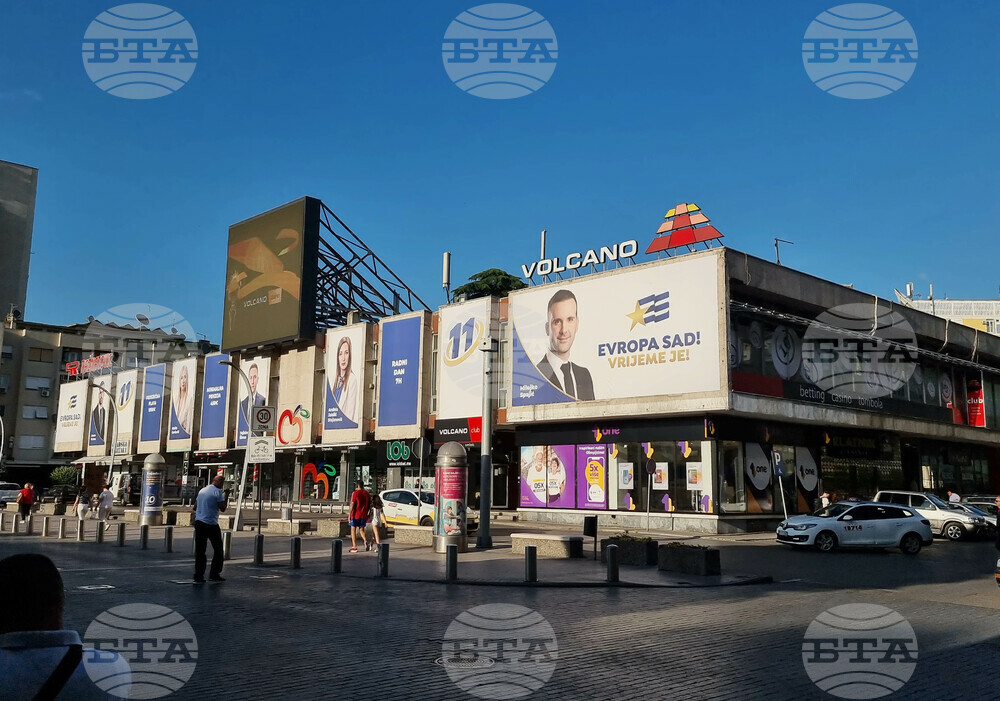 Podgorica before the early elections (BTA Photo)
At midnight, Montenegro welcomed Election Silence Day before the early parliamentary elections this Sunday, the outcome after two governments fell following no confidence votes and no consensus was achieved for a third one. Silence Day will continue until 8:00 pm local time (9:00 pm Bulgarian time).
According to the Interior Ministry, eligible voters in the country number 542,000. Polling stations will be opened from 7:00 am until 8:00 pm local time.
Fifteen political formations are fighting for the votes of Montenegrins, but according to polls and analysts, none will be able to get a majority in the parliament, which is made up of 81 MPs.
Newly-elected Montenegrin President Jakov Milatovic's Europe Now stands the greatest chance of success – with some 29%, according to a May poll by CEDEM. The other party leader, former finance minister Milojko Spajić, heads the formation's list. Both were ministers in the first government after the elections in 2020, following which the party of former president Milo Đukanović, Democratic party of Socialists (DPS), went into opposition for the first time in 30 years.
The elections are expected to rank DPS second (24% according to the CEDEM poll), a party that also supports Montenegro's accession to the EU as quickly as possible. It has entered the fray with a vigorous young team, headed by 35-year-old Danijel Zivkovic, who currently also heads the party after the former president's withdrawal.
Current Prime Minister Dritan Abazovic's URA Civic Movement and the Democrats of former Parliament chair Akexa Belic. They are judged to be able to win some 15% of the votes.
According to a CEDEM poll taken between May 1 and 14, the pro-Russian and pro-Serb Democratic Front would win 13.2%. However, the political formation broke up and the New Serbian Democracy (NOVA) and the Democratic People's Party (DNP) are running in the elections together. The Movement for Change is running on its own ticket.
Ana Nenezic, Executive Director of the nongovernmental Centre for Monitoring and Research, told news agency that the election campaign was dominated by economic issues, which was expected in view of the increased popularity of the Europe Now movement, which based its policy proposals mainly on that. She said most of the other parties had adapted to this model, believing it was a recipe that could help them raise their profile and increase the percentage of support for them.
However, the lack of vision and the focus on economic populist rhetoric has led to a strange situation of bidding for which party can offer higher wages and pensions without concrete plans and real methods to implement these promises, Nenezic thinks.
In her words, the campaign has largely moved away from the issue of self-determination, i.e. whether the country's citizens define themselves as Montenegrins or Serbs. Montenegrin society has for years been divided into a pro-Montenegrin one, which insists on Montenegro's full independence, and a pro-Serb one, which favours close ties with Belgrade.
/BR/
news.modal.header
news.modal.text