site.bta

Mickoski: VMRO-DPMNE to Vote for Constitutional Changes if They Enter into Force after Skopje Completes EU Accession Talks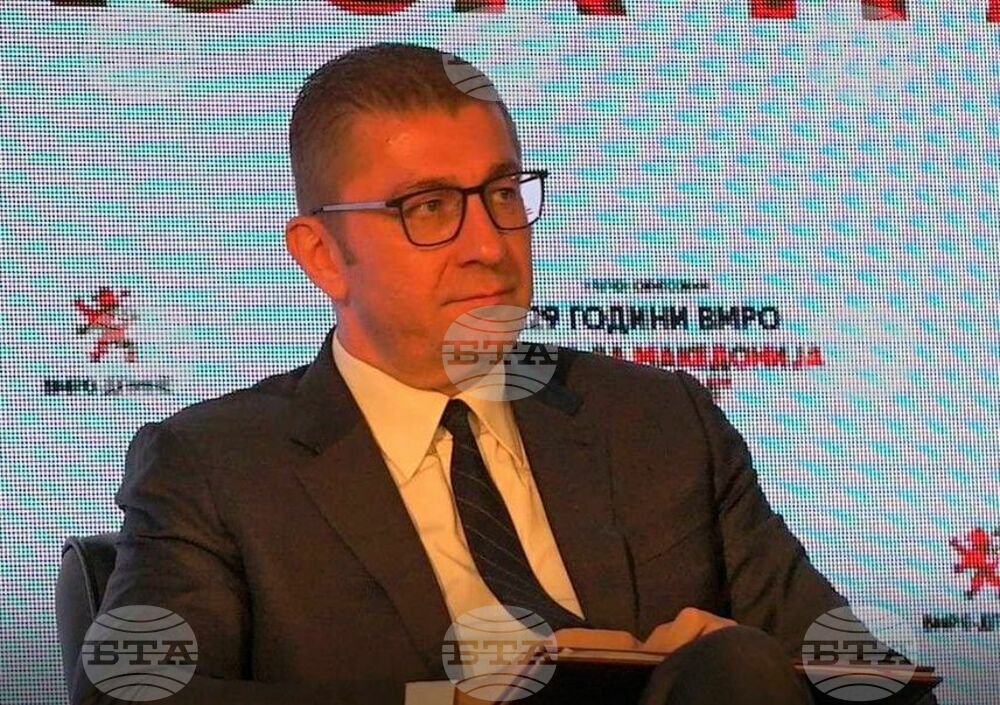 VMRO-DPMNE President Hristijan Mickoski, Skopje, North Macedonia (VMRO-DPMNE Website Photo)
VMRO-DPMNE President Hristijan Mickoski said the only way the party will vote in favour of constitutional amendments is if they enter into force after Skopje's whole negotiation process with the EU is completed. If this is accepted, the opposition party will submit to Parliament its own proposals for amendments to the basic law.
"The negotiating framework of the Republic of North Macedonia does not state explicitly say that the constitution must be amended. This is part of the EU Council conclusions, and if the EU Council has good and honest intentions towards the Republic of North Macedonia, its interpretation could be that the country has fulfilled its commitment, the voting has been done, but the changes cannot be fully valid until the country becomes an EU member," Mickoski said in an interview with Sitel TV, presenting one of his positions stated at his June 7 meeting with Prime Minister Dimitar Kovachevski.
It emerged from the meeting that Mickoski had accepted the party to be part of a government that will prepare amendments to the constitution, for which the MPs of VMRO-DPMNE will vote in parliament, setting several conditions: non-participation of the Albanian Democratic Union for Integration in this government, entry into force of the constitutional amendments after the completion of the negotiations, guarantees from the EU, an economic package for North Macedonia, and implementation by Sofia of three rulings of the European Court of Human Rights in Strasbourg regarding the non-registration in Bulgaria of associations of the OMO Ilinden group.
In the interview, Mickoski said that if his conditions for the deferred entry into force of the constitutional changes are accepted, VMRO-DPMNE will submit to North Macedonia's parliament its own proposal for the constitutional provisions, for which it will seek guarantees from the EU and the US.
Regarding VMRO-DPMNE's demand for "guarantees for the Macedonian identity", Mickoski said they should come from the European Council.
"Let us ask for a guarantee for the centuries-old Macedonian identity, culture, tradition, uniqueness, customs and language from the European Council. I have committed to put this item on the agenda through the prime ministers of the Мember Сtates. And since we say that no one is against the Macedonian identity, then there is no reason why this item should not be on the agenda and why we should not get a document reaffirming the Macedonian identity from the highest EU body, the European Council, of which the heads of state and government of the EU Member States are members. On the other hand, this will help us see the true intentions of our eastern neighbour," said Mickoski.
/RY/
news.modal.header
news.modal.text