site.bta

"Remove the Fence and Start Cooperating," NGO Expert Says about Sofia-Skopje Relations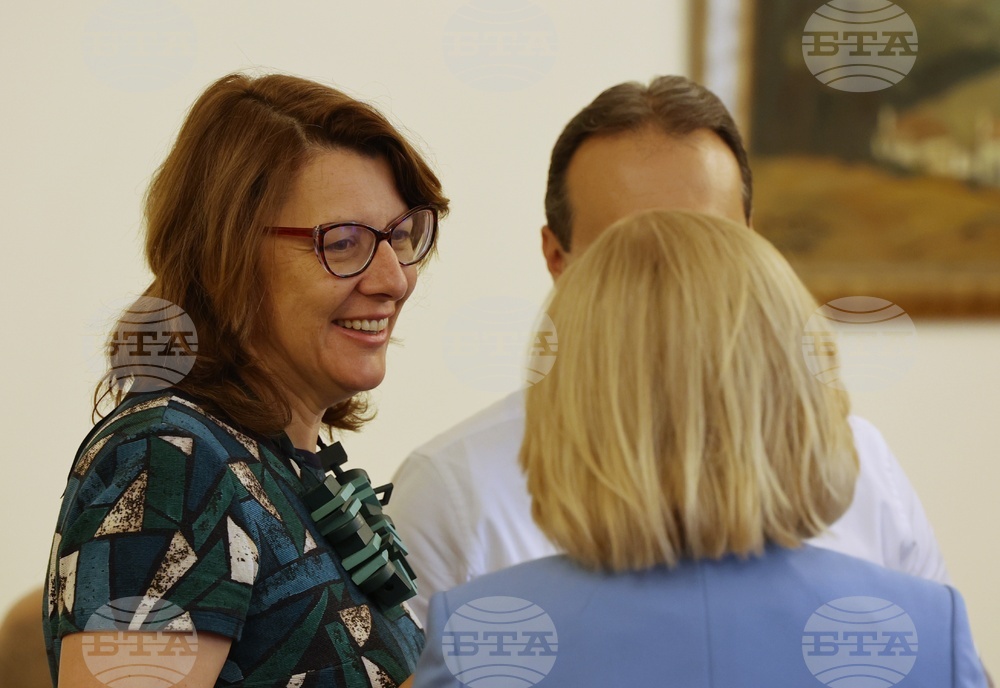 Vessela Tcherneva (BTA Photo)
"The only way to start getting along is to work together. When we sit on different sides of a fence and talk about each other, the chance of telling each other nasty things is far higher than if we remove the fence and start cooperating," European Council on Foreign Relations Deputy Director Vessela Tcherneva said in an Alsat M television interview.
Tcherneva believes that if Continue the Change - Democratic Bulgaria form a cabinet on the second mandate in Bulgaria, an improvement of relations with all neighbours, including North Macedonia, will certainly be put on the agenda.
"All pro-European forces in the Bulgarian parliament realize the importance of Bulgaria having good relations with its neighbours, especially considering the war in Ukraine. At the same time, Bulgarian diplomacy is expected to try harder for increased dialogue and better results in bilateral relations. After all, the only way to advance relations is not to limit them to the highest government-to-government level but fill them up with cultural, scientific and trade exchange, which we see growing, and this is very good news," Tcherneva said.
The interviewee regretted that the working groups with North Macedonia set up under the Kiril Petkov cabinet "have disappeared" but admitted that it "takes time to move from administrative to practical actions".
Asked for comment on allegations by the opposition in Skopje that official Sofia seeks to Bulgarize people in North Macedonia, she answered that she did not think anyone from the outside could tell someone what they are and what language they speak.
"It's up to the Macedonians to decide what they want to be. This is an internal issue for Macedonian citizens. Making external enemies and conjuring up external fears may work politically, but it further shakes Macedonian citizens' self-confidence and dignity," Tcherneva argued.
She explained that the subject of North Macedonia is brought up in public space in Bulgaria only when prompted by some provocation or unpleasant incident and has not been a key issue in any of Bulgaria's election campaigns over the last two years.
"I am saying this because the significance of individual statements by marginal Bulgarian politicians, which are irrelevant to the general background, is exaggerated by the media. Our relations can exist on a good basis only if there is trust. Only with trust can we overcome all sorts of outstanding issues in the future. I'm not saying that there won't be any such issues. We will certainly continue to have problems, smaller or bigger. But they can only be addressed through dialogue and trust. If any political force currently uses bilateral relations as an argument on its political agenda instead of trying to talk to the other side, relations will definitely not improve as a result of this," said Tcherneva.
/LG/
news.modal.header
news.modal.text