This day in history
site.bta

1928 Assassination of Serbian Official in Skopje by Mara Buneva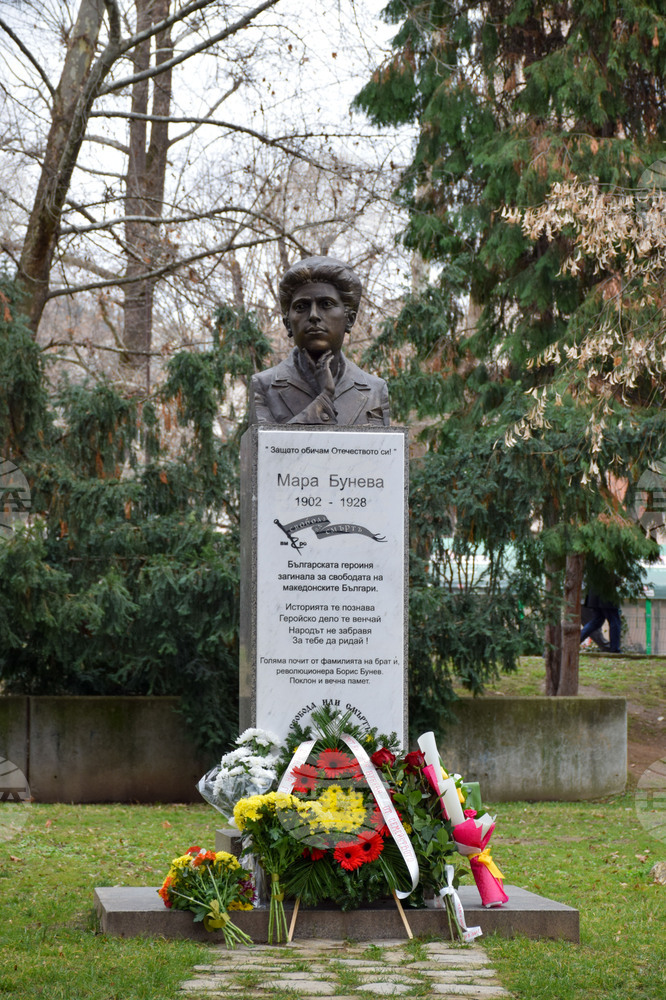 A Mara Buneva monument in the southern Bulgarian town of Blagoevgrad (BTA Photo)
January 14 is the 95th anniversary of Serbian deputy governor Velimir Prelic's assassination at the hands of Macedono-Bulgarian revolutionary Mara Buneva. The assassination was an act of vengeance against what was seen by them as Serbian terror in Vardar Macedonia, where the Bulgarian identity was criminalized after the First World War.
In the end of 1927, the authorities discovered a large conspiracy of IMRO's youth branch - the illegal Macedonian Youth Secret Revolutionary Organization (MYSRO) and prosecuted 20 of its activists in Skopje. The trial showed that despite the government policy, the Macedonian students remained Bulgarian at heart and continued to fill the ranks of the notorious IMRO, led by Todor Alexandrov (until 1924) and Ivan Mihaylov (until 1934, when it was disbanded). Most of the students were tortured by police and sentenced to long-term imprisonment.
They used the court hearings to further their political beliefs and expose before Europe the anti-Bulgarian policy in the Kingdom of Yugoslavia. Key figures in the trial were the chief prosecutor of Skopje, Zhika Lazic, and the advisor to Skopje governor Velimir Prelic, who was blamed for ordering the torture of the MYSRO students. Due to that, IMRO leader Ivan Mihaylov ordered Prelic' execution.
On January 13, 1928, Prelic was shot several times by Mara Buneva in the centre of Skopje. Buneva was infiltrated by the IMRO in high-level Serbian circles in Skopje, and was not suspected as an agent of the Organization, which allowed her to hit her target easily. After shooting at Prelic, she shot herself and died on January 14. Prelic died of his wounds on January 16.
Daughter of the mayor of Tetovo during the Bulgarian rule in Macedonia, Buneva was a member of a prominent Bulgarian family. Her brother was Boris Bunev - a Bulgarian officer and a high-ranking member of the IMRO. Her sister was a prominent member of the Macedonian Patriotic Organization in the USA and Canada. Mara Buneva's sacrifice became a symbol of the Bulgarian revolutionary struggle in Macedonia against Serbian rule and of the idea of free and independent Macedonia.
After the breakup of Yugoslavia, her legacy continued to be a matter of debate. Buneva's commemoration plate on the banks of Vardar river, where she assassinated Prelic was smashed and rebuilt several times in the early 2000s. Every year, local Bulgarians and visitors from Bulgaria pay floral tribute at Buneva's plate. On January 14, 2023, the commemoration ceremony in Skopje is at 11 a.m. local time.
/LG/
Additional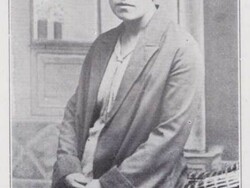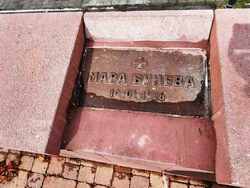 news.modal.image.header
news.modal.image.text
news.modal.download.header
news.modal.download.text
news.modal.header
news.modal.text