site.bta

Bulgarian Novelist Georgi Gospodinov Presents His Book "Time Shelter" in Skopje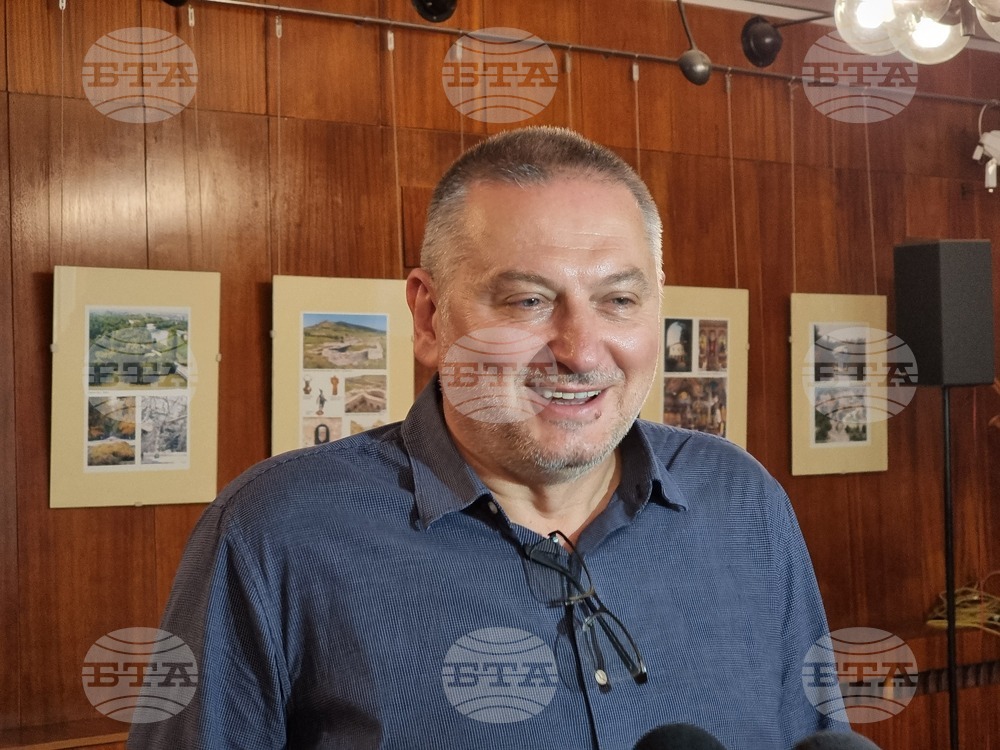 Georgi Gospodinov during a visit to his hometown of Yambol, Southeastern Bulgaria, in July (BTA Photo)
World-famous Bulgarian writer Georgi Gospodinov presented his novel Time Shelter at Skopje's Frosina Cinema on Friday evening. Addressing the audience, Gospodinov said: "We are so close that we have only two options: to hate or to love each other."
Ahead of his meeting with the audience in Skopje, Gospodinov was greeted by President Stevo Pendarovski.
Gospodinov's visit to Skopje was made with the assistance of the Bulgarian Cultural and Information Centre there.
In an interview on Televizija 24, the Bulgarian writer said that we find ourselves in a crisis of dialogue and that is felt the most in the Balkans. In his words, people stopped talking to each other and so did countries. Everyone closes themselves in their past, which blocks the bridges and could be a trap that one cannot leave. "The past is a good thing when someone enters it and exits without locking the door. It becomes dangerous when you want to gather an entire people inside," Gospodinov said.
He called on politicians to look at what culture is doing and do the same. Many Macedonian writers are published in Bulgaria and Bulgarian, in North Macedonia, joint exhibitions are organized, and that is a way to talk to each other, Gospodinov argued.
According to Macedonian media, Gospodinov's novels are among the most popular in the foreign literature published in the country. Available in North Macedonia are Gospodinov's The Physics of Sorrow, Natural Novel, And Other Stories, Ballads and Maladies, And All Turned Moon, and All Our Bodies. Time Shelter (2020) is published in the Republic of North Macedonia by the ILI-ILI publishing house.
/DS/
news.modal.header
news.modal.text