site.bta

Bulgarian Wines Win 27 Medals at Concours Mondial de Bruxelles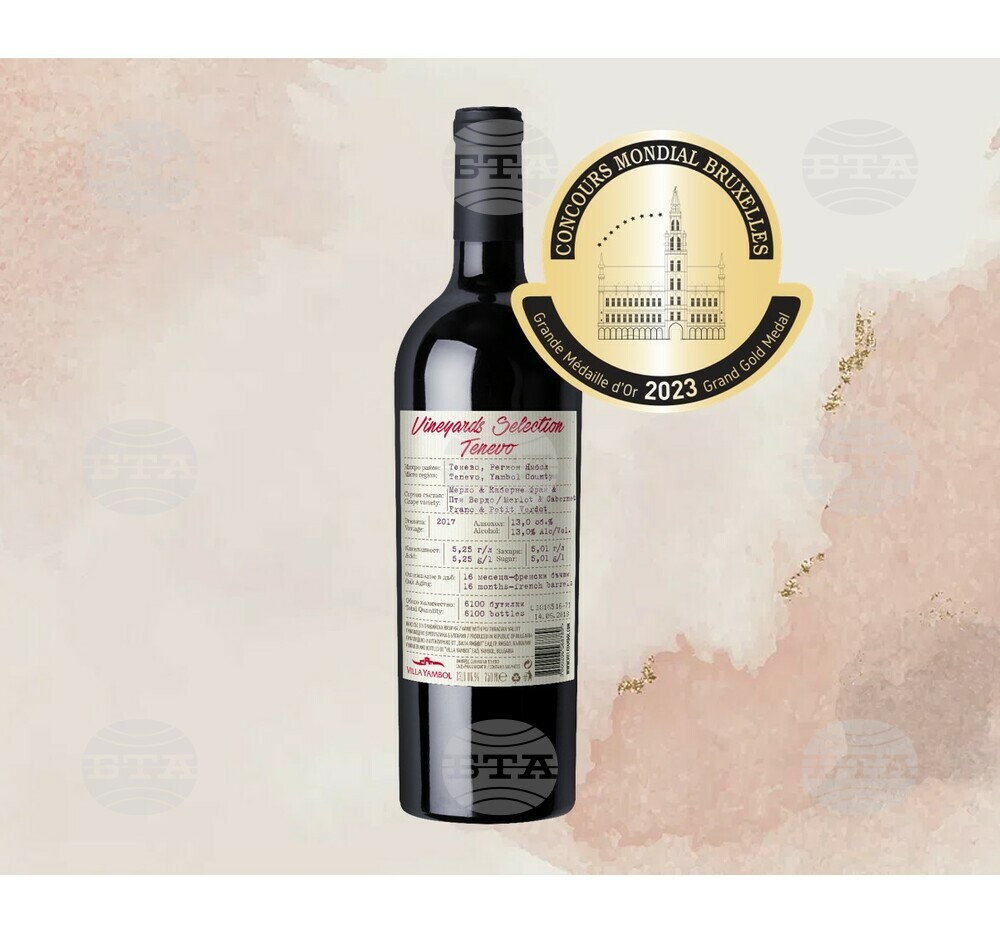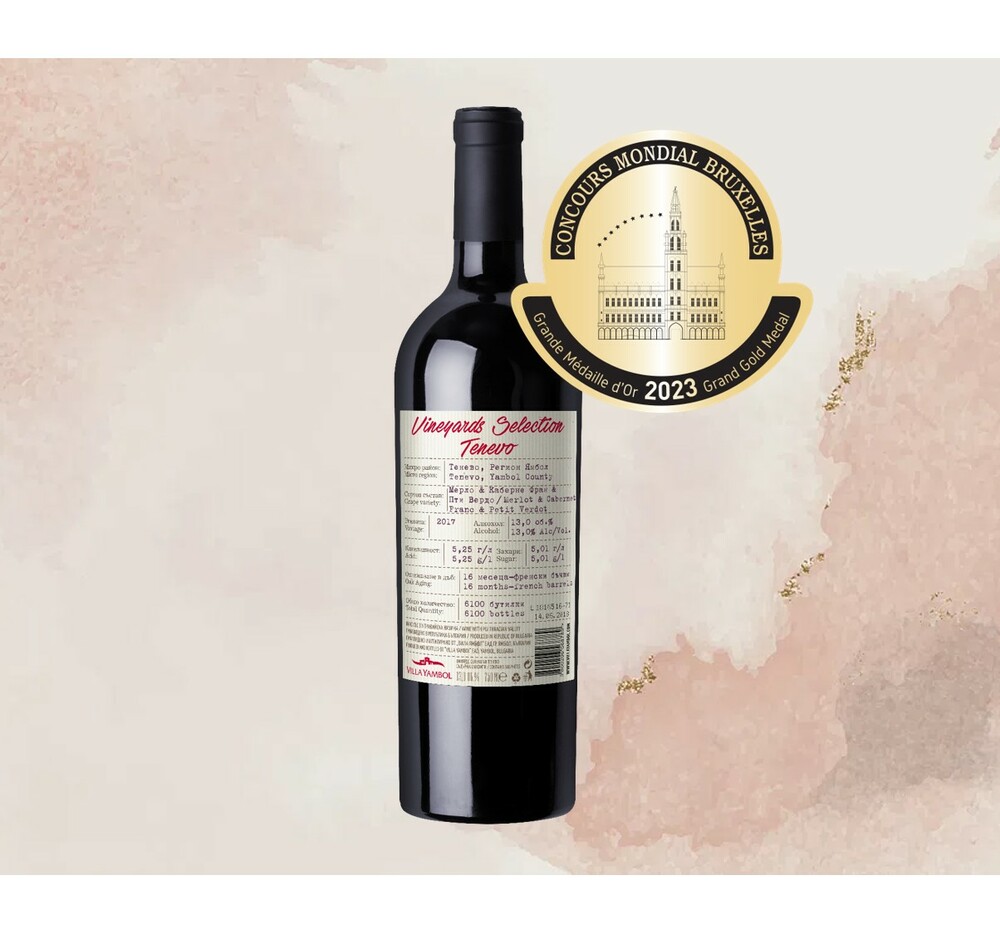 Villa Yambol Vineyards Selection Tenevo 2017 (Photo: Villa Yambol)
Over 7,500 wines from all over the world, including 73 Bulgarian ones, entered for the Concours Mondial de Bruxelles, a prestigious international wine competition whose 30th edition was held in Croatia in the middle of May. Twenty-seven of the Bulgarian entries (37% of the country's total) won medals, which was above the average success level of 25-28%.
The highest distinction, the grand gold medal, was awarded to three Bulgarian entries: Villa Yambol Vineyards Selection Tenevo 2017, Enira Reserva 2017 and Zlaten Rozhen Exclusive Lot Cabernet Sauvignon 2017, according to a press release from Villa Yambol.
Villa Yambol Vineyards Selection Tenevo 2017 was also named an International Red Wine Revelation. The "Revelation" title is awarded to only 1% of the wines in the competition. This is the first time that Bulgaria receives such a high honour. Tenevo competed for it with 4,836 other samples. It was made from selected vineyards in the area of Tenevo, Yambol Region by blending three grape varieties: Merlot, Cabernet Franc and Petit Verdot, vintage 2017.
In addition to the three grand gold medals, Bulgarian red and white wines won 14 golds and 10 silvers.
The jury consisted of wine experts from 45 countries. They evaluated 7,500 wines from 50 countries. The Bordeaux area in France earned the most distinctions: over 250.
The Concours Mondial de Bruxelles is held in a different country every year. In 2024, it will be held in Mexico, the first country in the Americas to host such a competition.
/RY/
news.modal.header
news.modal.text