site.bta

Nobel Prize Winner Ramon y Cajal Exhibition Opens in Sofia
Academician Revalski (left) and Ambassador Alejandro Polanco Mata at the opening of the exhibition (BTA Photo)
An exhibition titled "Cajal, 170 Years" dedicated to Spanish Nobel laureate Santiago Ramon y Cajal was unveiled Monday at the Bulgarian Academy of Sciences (BAS).
The exhibition marked the 170th birth anniversary of the Spanish scientists and the 90th anniversary of the Instituto Cajal, or Cajal Institute.
Santiago Ramon y Cajal is considered the pioneer of modern neurology for his discovery of the neuron and morphology mechanisms the central nervous system.
The exhibition tells about Cajal's remarkable life, his great contribution and dedication to science. His drawings illustrating the arborizations ("tree growing") of brain cells are still in use in medical textbooks today, BAS President Academician Julian Revalski said at the opening.
Spanish Ambassador here, Alejandro Polanco Mata, expressed gratitude to the Bulgarian Academy of Sciences and the Ministry of Health for their support in organizing the Cajal exhibition. It will be shown at all Bulgarian medical universities to continue the sharing of knowledge about Cajal, the Spanish Ambassador said in his opening speech.
"Cajal, 170 Years", organized by the Spanish Embassy in Bulgaria, is displayed in the central foyer of the BAS headquarters in downtown Sofia.
The exhibition is a summary of the scientist's groundbreaking discoveries which eventually brought him the Nobel Prize in 1906, and shows how his contribution served as a basis for the development of Bulgarian neurology. The panels also reveal the many-sided talents of Ramon y Cajal, who also lectured, dabbled in art, literature and photography and pioneered colour photo techniques in Spain.
The exhibition will be on until June 16.
/RY/
Additional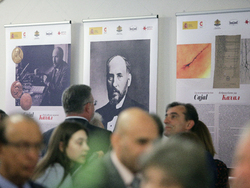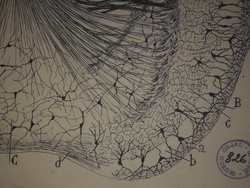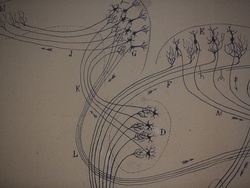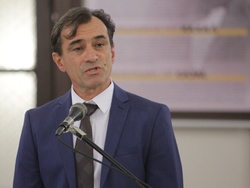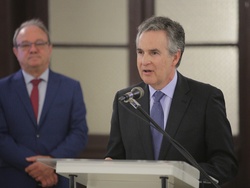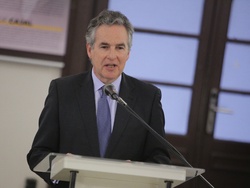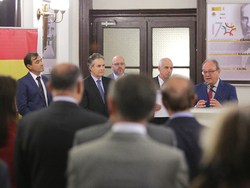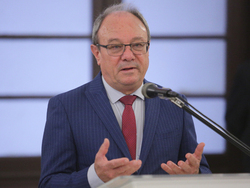 news.modal.image.header
news.modal.image.text
news.modal.download.header
news.modal.download.text
news.modal.header
news.modal.text