site.bta

UPDATED

BTA, SAnews Agree on News Exchange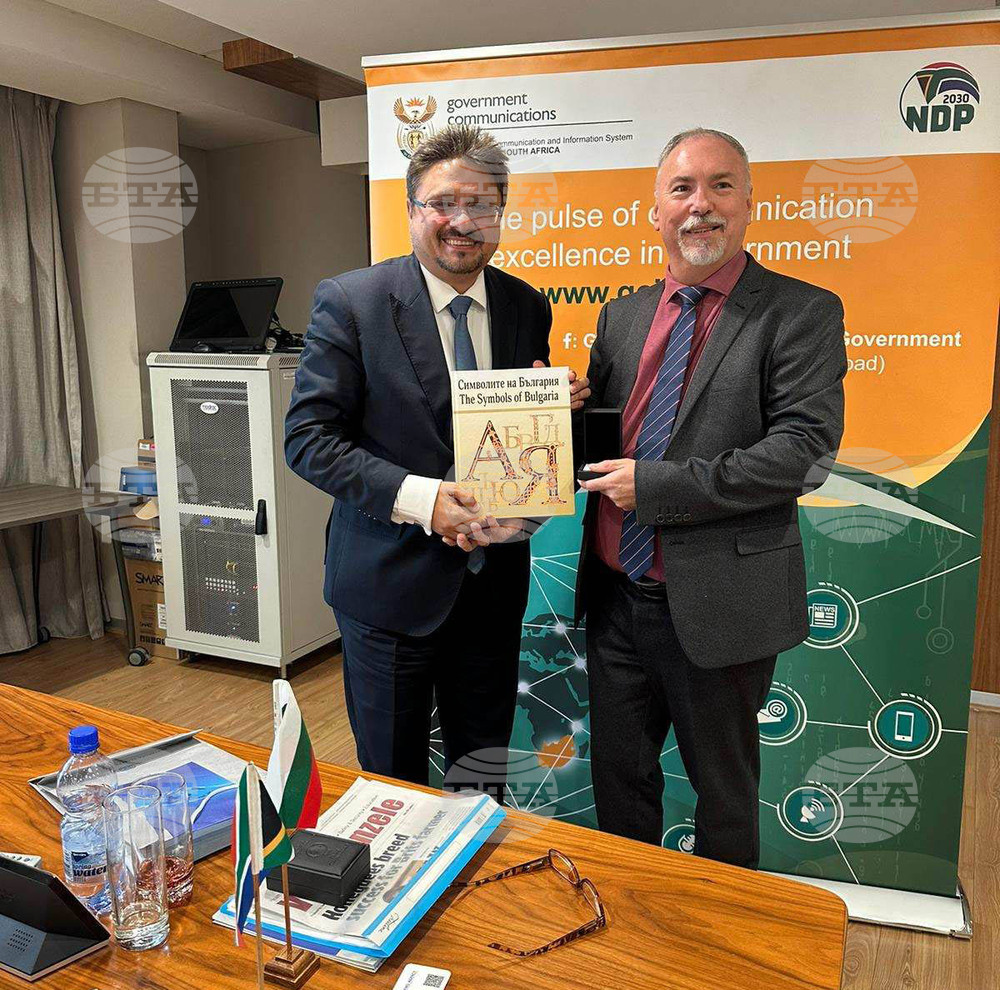 BTA Director General Kiril Valchev (left) and Acting GCIS Director-General Michael Currin, May 12, 2023 (BTA Photo)
The national news agencies of Bulgaria and South Africa, BTA and SAnews, will start exchanging news on a daily basis. Meeting in Pretoria, BTA Director General Kiril Valchev and Michael Currin, Acting Director-General of the Government Communication and Information System (GCIS), of which SAnews is part, coordinated an agreement which will be signed after the required procedures have been carried out in accordance with the rules of South Africa's news agency.
Valchev is in the Republic of South Africa within the framework of President Rumen Radev's official visit. South Africa's President Cyril Ramphosa hosted the Bulgarian President on Friday.
This will be the first agreement between SAnews, established in 1998, and BTA, whose news service started in 1898. The two countries' news agencies have not had a direct news exchange yet, although Bulgaria and the Republic of South Africa established diplomatic relations in 1992.
"In Bulgaria, we know more about your past [as a country] than your success today," Valchev said in an interview with GCIS radio. He recalled that the Republic of South Africa is the only African country in the G20, and the 26th largest country in the world with an area of 1,219,090 square kilometres.
Currin said: "Sometimes we don't know what we don't know about each other." He added that his country is interested in getting more news from Bulgaria.
The agreement under discussion provides that each party will receive the news services of the other party, including photographs and news items in English, and both parties will have the right to use this information in their news services.
In addition, each party will provide the other party with one significant news story from its country, with English text and a photograph, which the other party will post on its distribution channels for free for all users of the respective sites. So far, BTA has signed 24 agreements on daily news exchange with the national news agencies of Albania, Belgium, Bosnia and Herzegovina, Cambodia, Cyprus, Croatia, Ghana, Greece, Israel, Italy, Kosovo, Lebanon, Liberia, Moldova, Mongolia, Montenegro, Nigeria, Poland, the Philippines, the Republic of North Macedonia, Romania, Saudi Arabia, Turkiye, and the United Arab Emirates.
According to the two directors general, each country would be interested in more news from the other in the areas of business, tourism and culture. Valchev stressed that BTA would send SAnews more stories about Bulgarian universities where South African students are studying. He recalled that South Africa is a country with a young population because the average age of its population of over 58 million (the 25th largest in the world) is about 28 years.
Valchev said BTA would also send its South African counterpart news from the Bulgarian community in the Republic of South Africa, including the two Bulgarian Sunday schools, in Johannesburg and Cape Town, and the St. John of Rila Orthodox Church in Johannesburg, which is to be consecrated on Saturday, in the presence of the Bulgarian President, by Metropolitan Cyprian of Stara Zagora and Archbishop Damascene of Pretoria and Johannesburg.
BTA can also provide SAnews with news from the entire Balkan Peninsula through its correspondents and partner news agencies, Valchev said. He noted that Bulgaria is the seat of the Association of the Balkan News Agencies - Southeast Europe (ABNA-SE), which has 12 Balkan national news agencies as members (Albania, Bosnia and Herzegovina, Bulgaria, Cyprus, Croatia, Greece, Italy, Kosovo, Montenegro, North Macedonia, Romania and Turkiye), and BTA's Director General is also Secretary General of the organization.
The draft agreement also provides for BTA and SAnews to conduct professional visits to Bulgaria and the Republic of South Africa for journalists and other media professionals. Valchev said BTA could tap the experience of its partner in creating audio news for radio stations. He invited an SAnews reporter to cover the 120th edition of the Rose Festival in Kazanlak (Central Bulgaria), where the 18th World Meeting of Bulgarian Media organized by BTA will be held.
Valchev spoke with some of SAnews' 13 employees. Currin said that GCIS has about 430 employees, 230 of whom work in Pretoria and the rest across the country.
The BTA Director General was shown around the GCIS building, which houses television and radio studios, a news conference room, a library and a training centre, where Valchev briefly attended an ongoing training session.
/DD/
Additional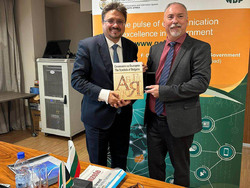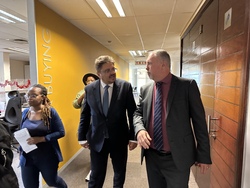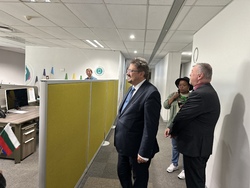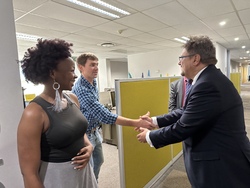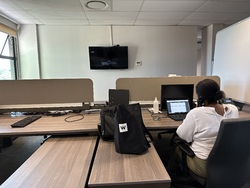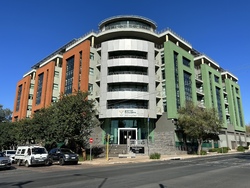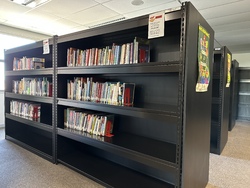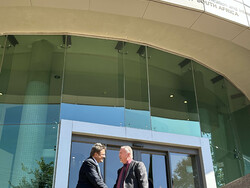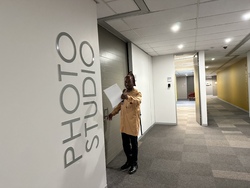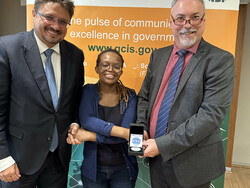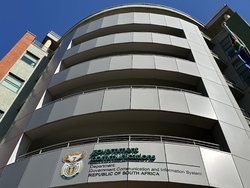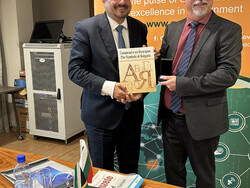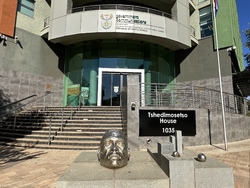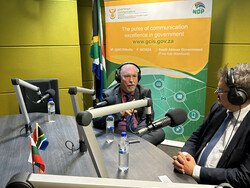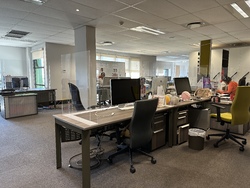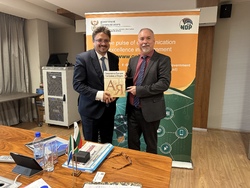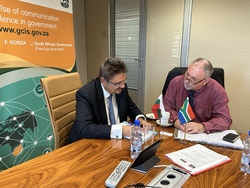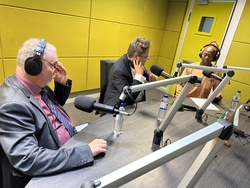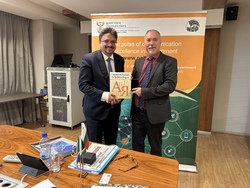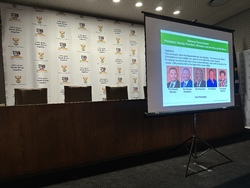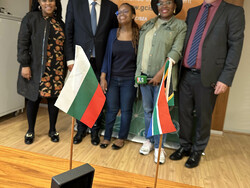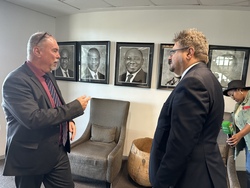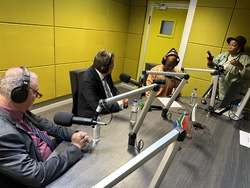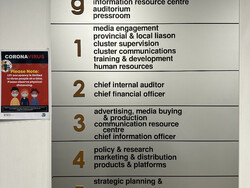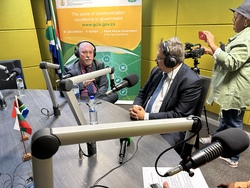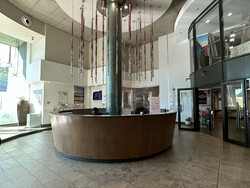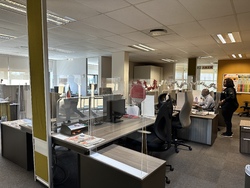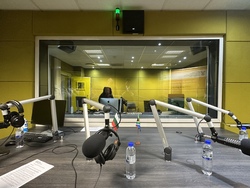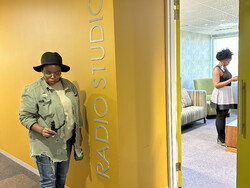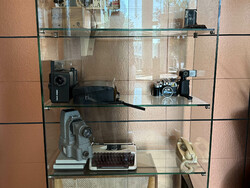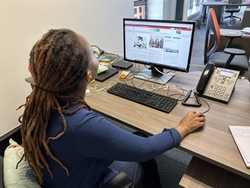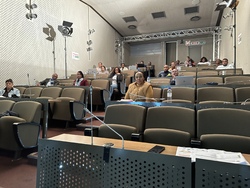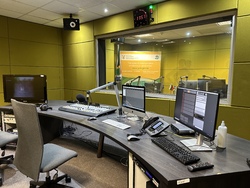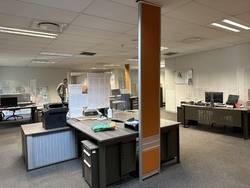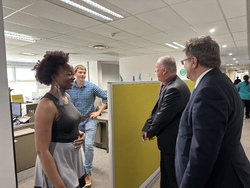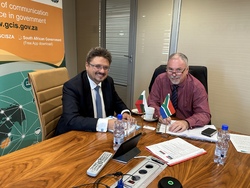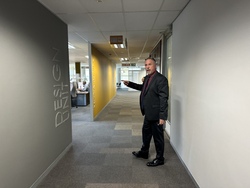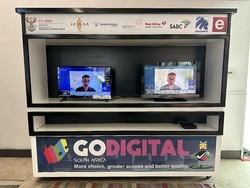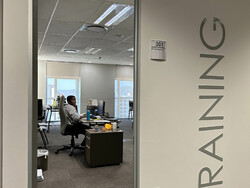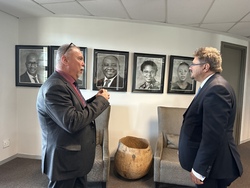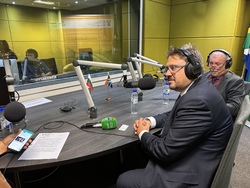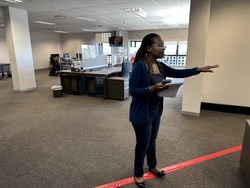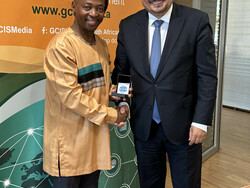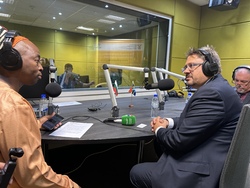 news.modal.image.header
news.modal.image.text
news.modal.download.header
news.modal.download.text
news.modal.header
news.modal.text