site.bta

Bulgarian News Agency, National News Agency of Lebanon Sign Cooperation Agreement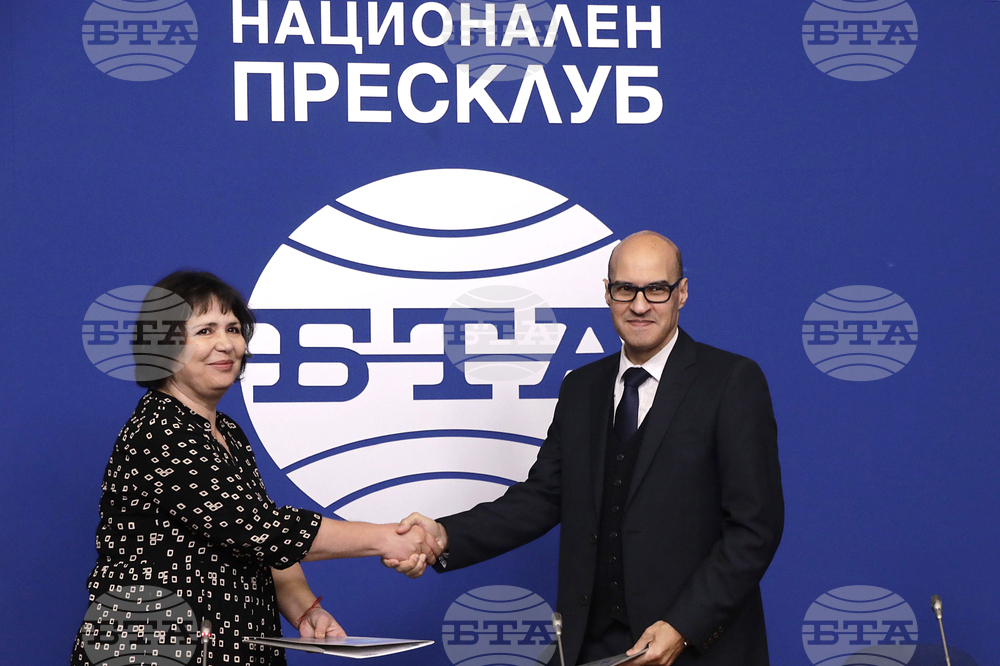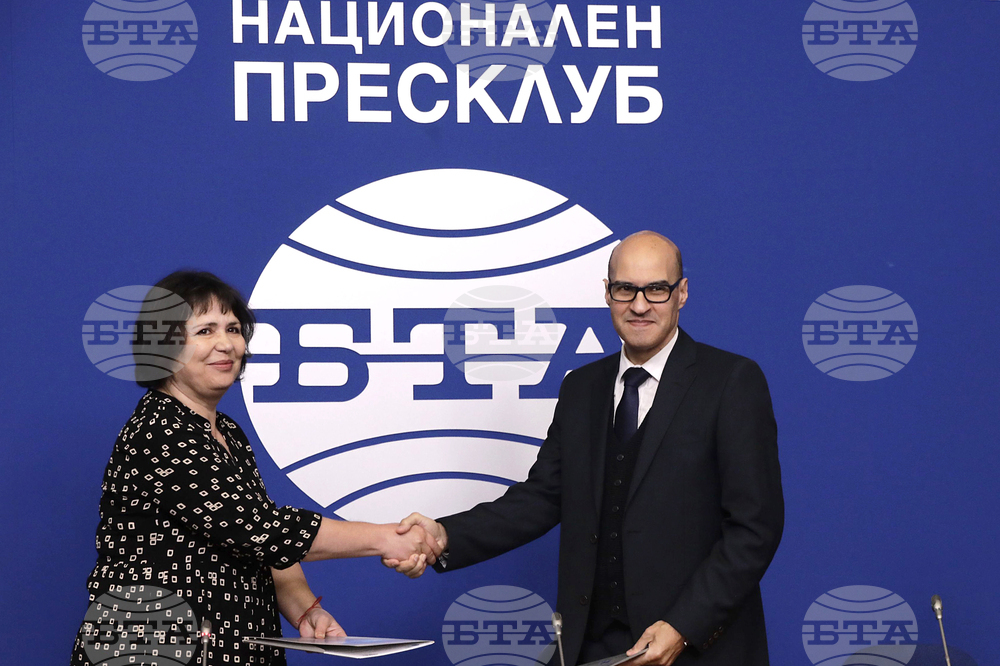 BTA Deputy Director General Evgenia Droumeva (left) and NNA Director Ziad Harfouche, Sofia, May 12, 2023 (BTA Photo)
The Bulgarian News Agency (BTA) and the National News Agency (NNA) of Lebanon Friday signed a cooperation agreement in Sofia. The two sides will start exchanging information on a daily basis.
The document was signed by the visiting NNA Director, Ziad Harfouche, and pre-signed by BTA Director General Kiril Valchev.
BTA Deputy Director General Evgenia Drumeva pointed out at the ceremony that this is the 24th agreement BTA signs with a partner news agency, including nine agreements with Balkan countries and the rest with countries from all over the world. "These are new agreements where we make very specific commitments for daily information exchange. Thanks to them Bulgaria enters the news flow of the partner news agencies," said Drumeva.
The NNA Director said that the agreement will boost cooperation. "Our common objective is to shine light on positivity in our news and items and to reflect optimism in the way of thinking of Bulgaria and Lebanon – despite the current circumstances, which can affect any mission," said he.
Bulgarian Ambassador to Lebanon Boyan Belev was at the ceremony and the NNA Director thanked him for his role in preparing the agreement. Belev thanked BTA for the initiative for bilateral agreements with the national news agencies of other countries. "It is an excellent initiative as it allows us to get the news directly from the source, untainted," he said.
/NF/
Additional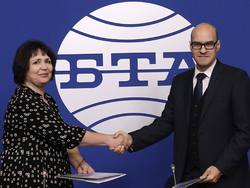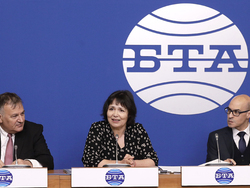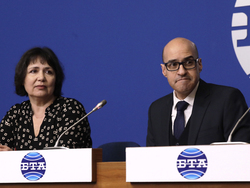 news.modal.image.header
news.modal.image.text
news.modal.download.header
news.modal.download.text
news.modal.header
news.modal.text