site.bta

Market Price Index of Wholesale Food Prices Hits New Record High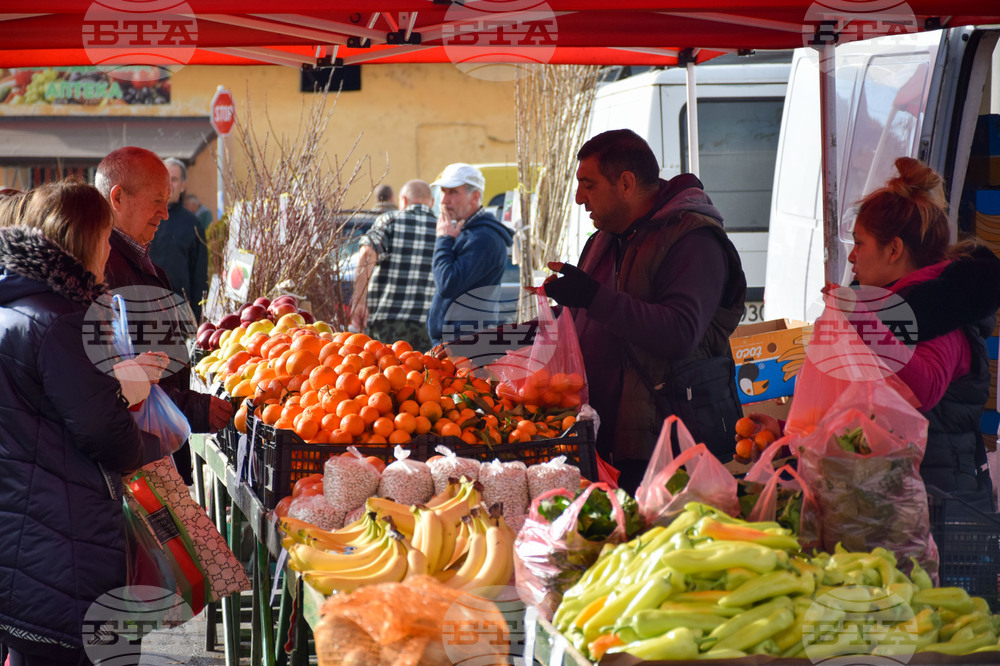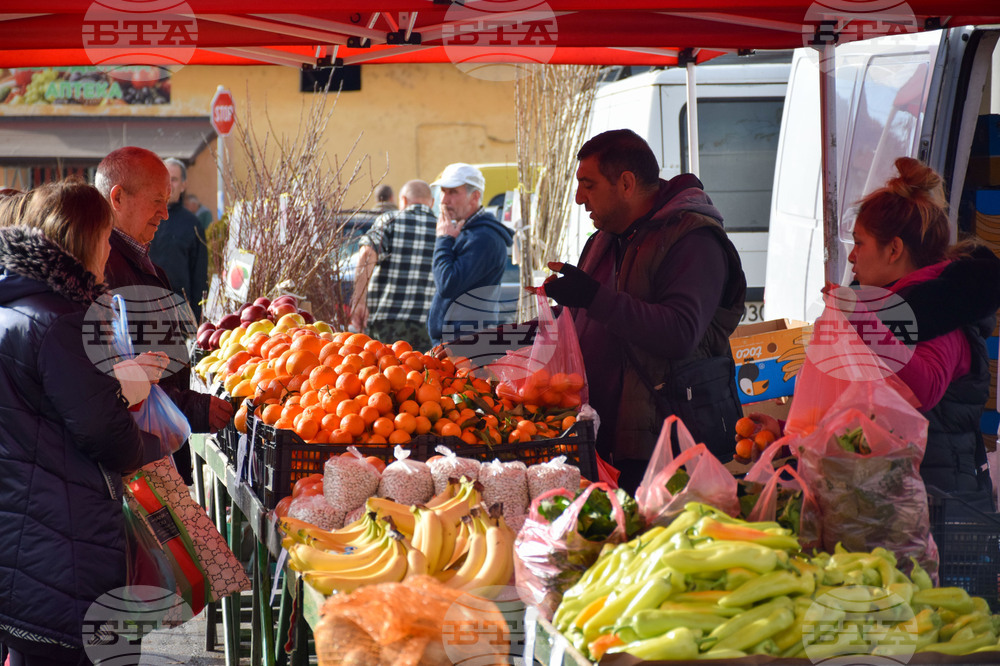 Market day in Kresna, Southwestern Bulgaria, Nov. 24, 2022 (BTA Photo)
The Market Price Index (MPI) of wholesale food prices in Bulgaria rose by 0.49% to a record high 2.268 points in the week beginning November 28, way beyond its historic peak of 2.222 points registered in early May this year, the Commodity Exchange and Wholesale Markets State Commission said on Sunday.
The baseline of 1.000 points was set in 2005.
Hothouse tomatoes price went up by 0.9% and traded at BGN 3.21 per kilo. Hothouse cucumbers increased by 11.1% to BGN 3.20 per kg. Green peppers gained 2.8% to BGN 2.12 per kg, while red peppers rose by 4.3% to BGN 2.65 per kg at the end of the week.
Potatoes increased slightly to BGN 1.17 per kg, carrots traded unchanged at BGN 1.07 per kg, and cabbage was selling at BGN 0.84 per kg.
Apples gained 6% and were selling at BGN 1.41 per kg. Lemons dropped by 3.8% to BGN 2.54 per kg. Oranges lost 9.3% to BGN 1.96 per kg. The wholesale price of bananas was BGN 2.5 per kg.
The wholesale price of white brined cheese from cow's milk edged up to BGN 11.67 per kg. Vitosha yellow kashkaval cheese gained 1.7% and traded at BGN 17.81 per kg.
Sunflower oil dropped by 0.4% and sold at BGN 4.44 per litre this week.
Butter traded at BGN 2.9 per 125 grams. Chicken decreased by 0.2% to BGN 6.10 per kg.
Sugar was selling at BGN 2.60 per kg at the end of the week. Grade 500 flour decreased by 2.2% and traded at BGN 1.31 per kg. Rice gained 1.4% to BGN 2.96 per kg.
Eggs traded at BGN 0.38 a piece at the end of the week.
/YV/
news.modal.header
news.modal.text