site.bta

Exhibition Dedicated to Nobel Prize in Medicine Winner Santiago Ramon y Cajal Opens in Sofia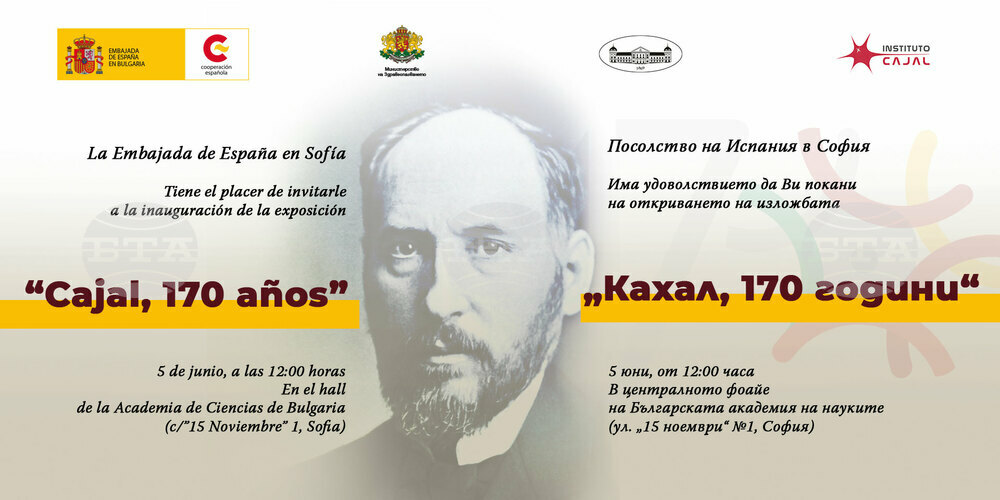 Poster for the event (Source: Bulgarian Academy of Sciences)
An exhibition dedicated to the 170th birth anniversary of Nobel Prize in Medicine winner Santiago Ramon y Cajal (1852-1934) is on display in the central foyer of the Bulgarian Academy of Sciences (BAS) from June 5 to 16, the Bulgarian Academy of Sciences' press office said. The exhibition is organized by the Spanish Embassy in Bulgaria and is held under the auspices of the Ministry of Health in collaboration with the Cajal Institute and the BAS.
The exhibition summarizes the world discoveries that won the Spanish scientist the Nobel Prize in 1906. It has two main objectives: to present the worldwide scientific heritage of Santiago Ramon y Cajal, considered the father of neuroscience for his discoveries in the mechanisms that govern the morphology and connective processes of nerve cells, as well as to demonstrate how his contribution served as a basis for further development in the field of neuroscience in Bulgaria.
The exhibition also seeks to reveal Ramon y Cajal's multifaceted personality, whose intelligence, perseverance, and persistence led him to explore other activities besides science, such as teaching, drawing, literature, and photography, becoming a pioneer of photographic colouring techniques in Spain.
/DS/
news.modal.header
news.modal.text