site.bta

Tourism Minister Discusses Opportunities to Promote Bulgaria Through British Documentary Film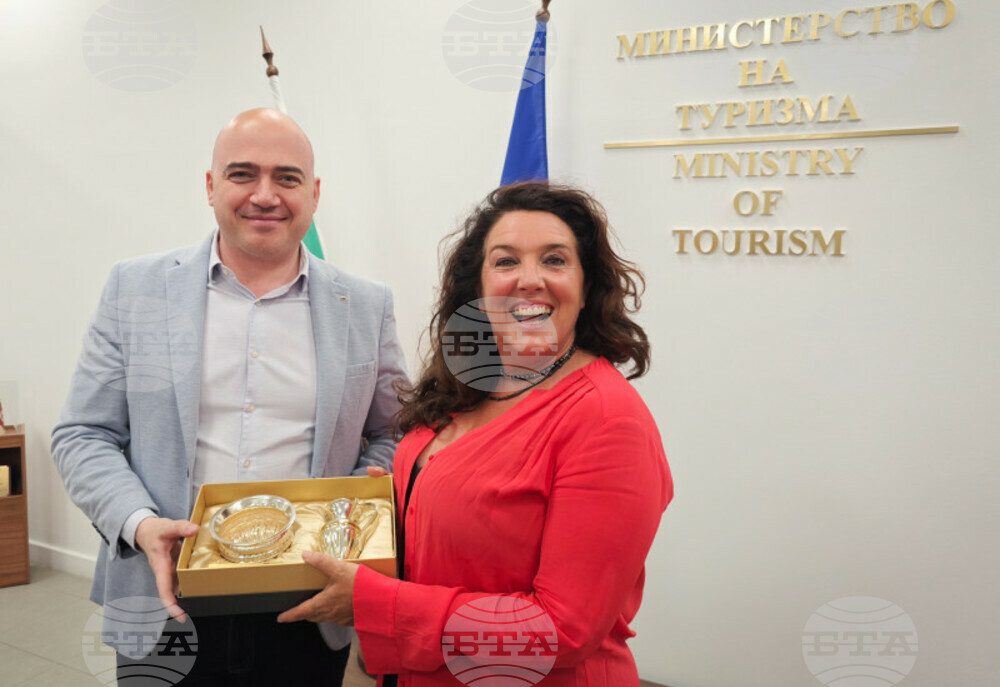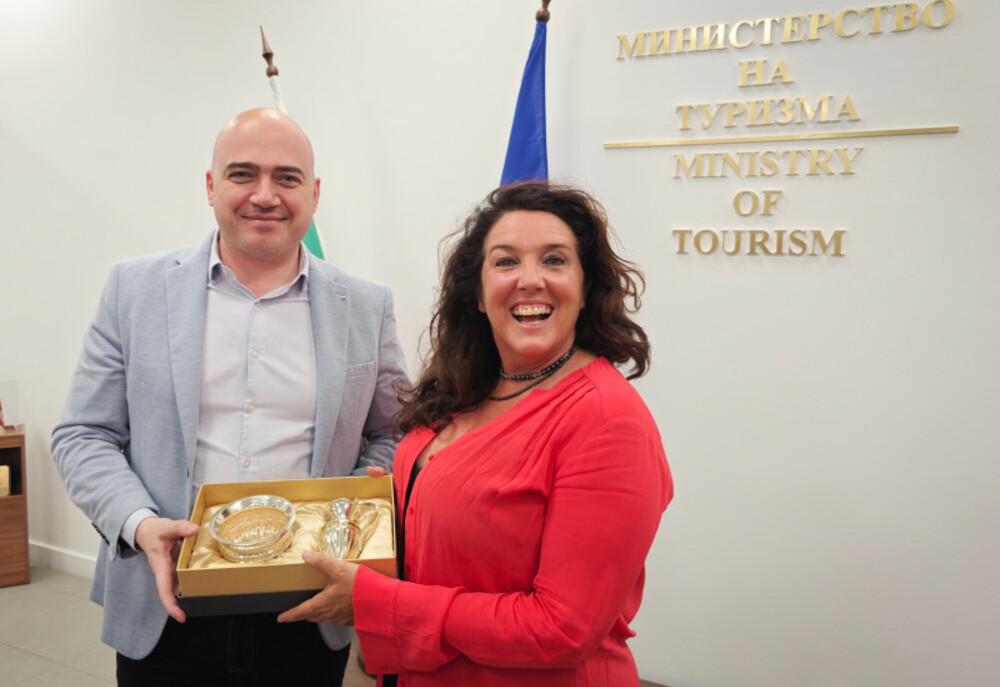 Tourism Minister Ilin Dimitrov and historian Prof. Bettany Hughes (Tourism Ministry Photo)
The opportunity to promote Bulgaria to a global audience, in partnership with a British production company, was discussed Tuesday by Tourism Minister Ilin Dimitrov and Prof. Bettany Hughes - historian and author of documentary series that lift the veil on remarkable achievements of the civilization. Her television company, Sandstone Global, is an award-winning producer of documentaries that air on international and UK television stations and platforms.
Hughes is planning to film a documentary titled "The Treasures of Bulgaria", as this possibility was discussed during the meeting: "Our country has an extremely rich history, which intertwines Thracian, Greek and Roman history and the unique cultural identity of Bulgaria. I am convinced that all this will be extremely attractive for your viewers," Dimitrov stressed.
"It would be a great pleasure for us to be able to tell the story of Bulgaria in the next episode, to show your rich history and cultural wonders of which you are rightfuly proud," Hughes noted.
The talks were also attended by Culture Minister Nayden Todorov, UK Ambassador to Bulgaria Rob Dixon, Deputy Tourism Minister Mariela Modeva and National Film Centre Executive Agency Executive Director Petar Todorov. The meeting served as a continuation of the discussion that Dimitrov held with Hughes during the UNWTO FESTA Forum in Tirana in April 2023.
"Treasures of the World" is being broadcast in 120 countries. The first episodes of the documentary series featured Greece, Malta, Gibraltar, Jordan, Cyprus, the Mediterranean, Turkiye, Albania and Azerbaijan.
SandStone's films air in primetime on BBC, National Geographic, Viasat History, Discovery, Amazon and Netflix and are watched by hundreds of millions of viewers around the world to great critical acclaim.
/NZ/
Additional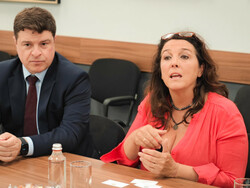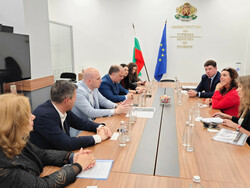 news.modal.image.header
news.modal.image.text
news.modal.download.header
news.modal.download.text
news.modal.header
news.modal.text