site.bta

National News Agencies of Bulgaria and Belgium Sign Partnership Agreement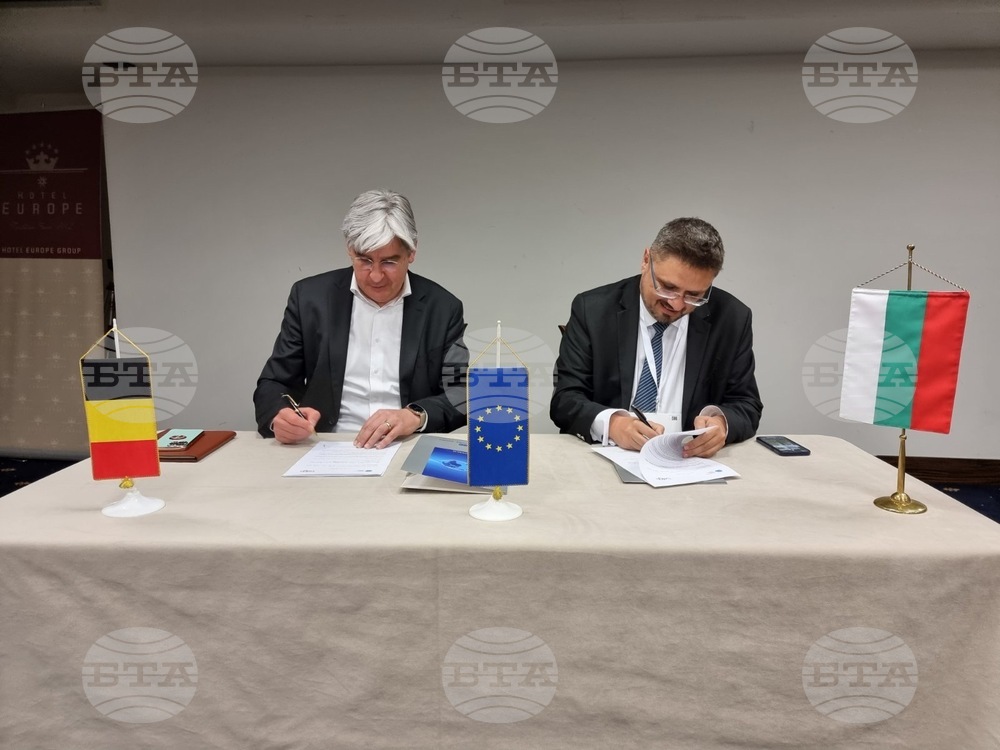 BTA Director General Kiril Valchev (right) and Belga Executive Director Patrick Lacroix (BTA Photo)
The Bulgarian News Agency (BTA) and Belgium's Belga news agency Thursday signed a partnership agreement. The document was signed by the two organizations' leaders, Kiril Valchev of BTA and Patrick Lacroix of Belga, during the Spring Conference of the European Alliance of News Agencies (EANA) held in Sarajevo.
The signing ceremony was attended by the Charge d'Affaires of the Bulgarian Embassy in Bosnia and Herzegovina, Nikola Nikolov.
Under the agreement, BTA and Belga will provide each other with free access to their English-language information and photo service. Every day the two agencies will exchange one of their top stories which the other agency will publish. Also, reporters from BTA and Belga will exchange visits to share experience.
BTA Director General Valchev said that the agreement with Belga will give Bulgaria a direct source of news from Brussels as a capital of Belgium and not only of the EU, and will provide more news about Bulgaria for Belgium. "Our two countries and news agencies are similar in size and traditions in news agency reporting: in 2020 Belga celebrated its centennial anniversary and BTA is a bit older with its nearly 125-year history. This is why it is surprising that this is our first cooperation agreement," Valchev said.
Belga Executive Director Lacroix said that news from Brussels are usually about the European institutions and not so much about Belgium while one of the tasks of Belga is to present Belgium. He added that the smaller countries in the EU must find a way to be present in the news and that the agreement with BTA is one such opportunity.
The agreement with the Belgian news agency is the third such bilateral partnership agreement which BTA signed during the EANA conference in Sarajevo. On Wednesday Valchev signed agreements with the national news agency of Italy, Agenzia Nazionale Stampa Associata (ANSA), and earlier on Thursday he signed an agreement with the national news agency of Bosnia and Herzegovina, FENA.
BTA also has partnership agreements with MIA of North Macedonia, Agerpres of Romania, ANA-MPA of Greece, Kosovapress of Kosovo, and ATA of Albania.
/NF/
news.modal.header
news.modal.text