site.bta

Europol Executive Director Pledges Support for Bulgaria's Schengen Entry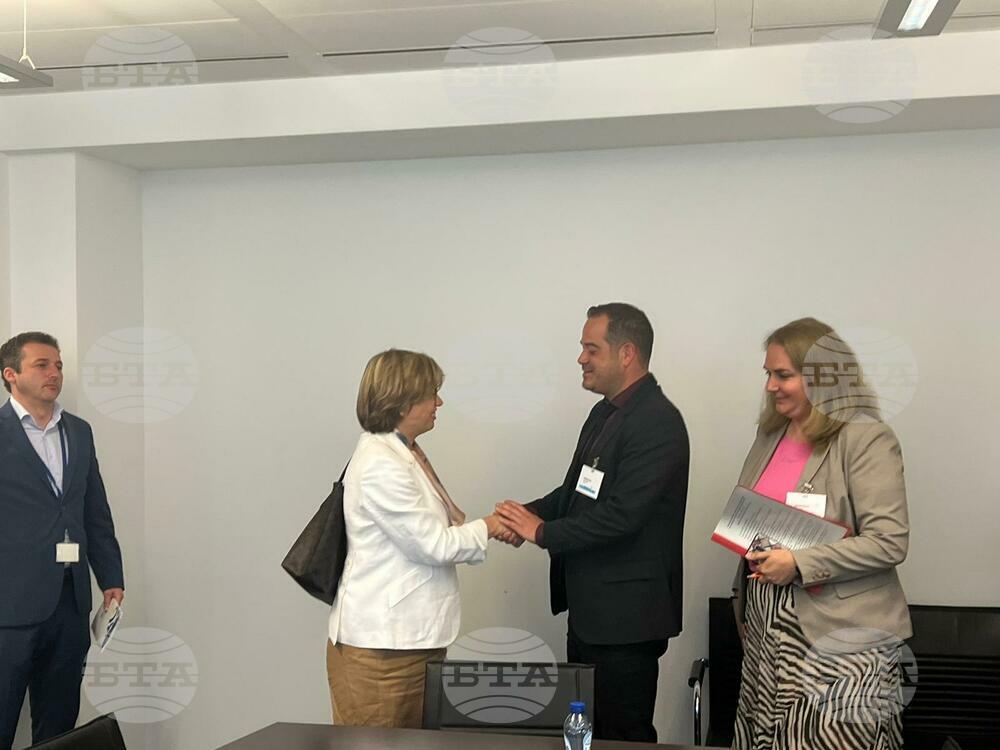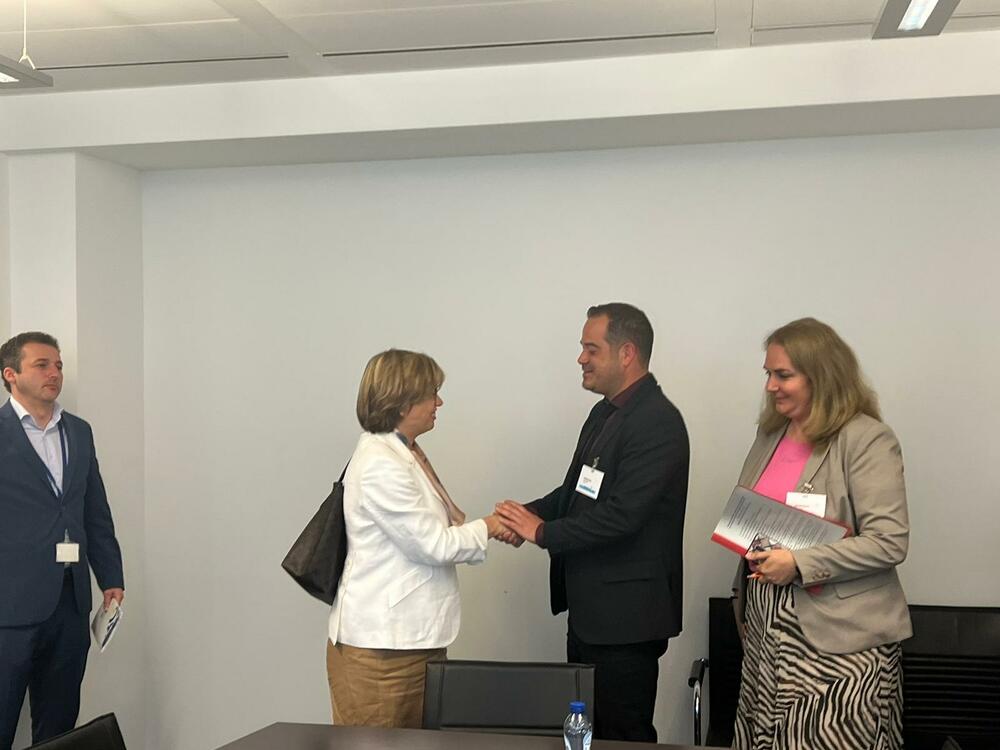 Europol Executive Director Catherine De Bolle meets with Interior Minister Kalin Stoyanov, June 9, 2023 (Interior Ministry Photo)
Interior Minister Kalin Stoyanov held a series of bilateral meetings in Luxembourg, his Ministry said on Friday.
Stoyanov met with Europol Executive Director Catherine De Bolle and thanked her for the consistent support for Bulgaria's efforts to join the border-free Schengen Area. Stoyanov assured her Sofia would work hard to enter Schengen by the year's end.
De Bolle pledged Europol's support.
The two officials noted that cooperation between Bulgaria and Europol had strengthened in recent years. "We are certain that we will continue in this spirit," Stoyanov said.
He said Bulgaria is working actively on combating illegal migration, the trafficking in human beings and drugs, and money laundering.
The two discussed joint actions against illegal migration.
The meeting was attended by the Deputy Director of the Directorate General for Combating Organized Crime, Senior Commissioner Lyubomir Nikolov, and the head of the Ministry's International Operational Cooperation Directorate, Senior Commissioner Valentin Kostov.
Stoyanov also met with Frontex Executive Director Hans Leijtens. "Bulgaria appreciates highly the long-standing cooperation and support it receives from Frontex in tackling transnational crime and increasing the effectiveness of returns," the Interior Minister said.
He noted that Bulgaria recently acquired a new border patrol vessel, which is scheduled to participate in Frontex's operational activities for four months at the end of 2023.
Leijtens said the professional contact is excellent and the relationship between the Bulgarian Border Police and Frontex is an example of how the Agency and Member States can cooperate.
The meeting was attended by the head of the General Directorate Border Police, Chief Commissioner Rositsa Dimitrova.
/RY/
news.modal.header
news.modal.text