site.bta

"Bulgaria Will Not Give In," PM Petkov Tells Le Monde after Russia Suspends Gas Supply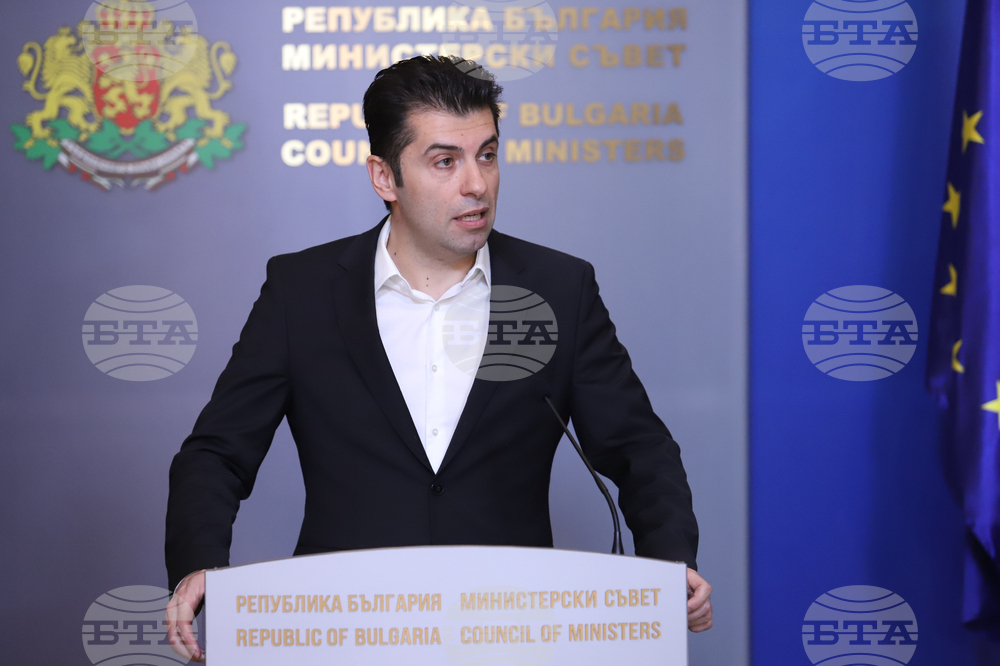 BTA Photo
In an interview with Le Monde of France published on Thursday, Bulgarian Prime Minister Kiril Petkov defends his refusal to pay Gazprom in rubles as demanded by Russia and calls on the EU for help.
Asked if Russia actually cut off the gas supply to Bulgaria, Petkov says the gas has been off since 9 a.m. on April 27 after the government was notified the day before. Asked how long Bulgaria can last, the Prime Minister says his country has reserves to hold out for more than a month, under unchanged circumstances.
"But we hope to complete the construction of the new interconnector with Greece by the end of June. And we are also counting on the European Commission's common liquefied gas purchasing strategy," he says.
"We need to act together and act quickly. Because we will not give in. No one has the right to unilaterally change the terms of the contract. If we give in, it would be the first crack in the European family, and Bulgaria will not be the cause of this crack," says Petkov.
Regarding the help he expects from the EU, the Prime Minister says Sofia expects help in obtaining Azerbaijani gas as quickly as possible. "We also expect joint purchases of LNG. We expect a united response from all European countries. We are strong in unity, not in divisions," he says.
Asked if he expects Berlin to change its position against a joint gas purchasing policy, Petkov says: "We are asking Berlin to strongly support us, to say that it is unacceptable to pay in rubles and to say that nobody has the right to change a contract unilaterally."
In his view, Bulgaria (along with Poland) has been specifically targeted by Gazprom because of the payment schedule. "We were the first to have to pay and we refused to pay in rubles. I think other European countries will follow."
Replying to the question if Russia is trying to destabilize his government, Petkov says: "I am sure that the Russian leadership does not like our government at all and that they would like to hear more pro-Russian positions in Sofia. They said themselves that they would be happy if other people than us took our positions."
Referring to the "allegations of Bulgarian President Rumen Radev" that "you are playing against the interests of your country on the issue of gas payments", Petkov points out that the government stands up for Bulgaria's interests. "There are contractual obligations and they must be honoured. It is in Bulgaria's best interest to have as diverse energy sources as possible. Conversely, to bow our heads and give in to an aggressor in Ukraine who wants to change the contractual obligations by force and unilaterally is something I personally do not see as Bulgaria's interest. The President's position is completely wrong," the Bulgarian Prime Minister says.
/RY/
news.modal.header
news.modal.text