site.bta

Prime Minister, Interior Minister Slam Prosecuting Magistracy over Boyko Borissov's Release from Custody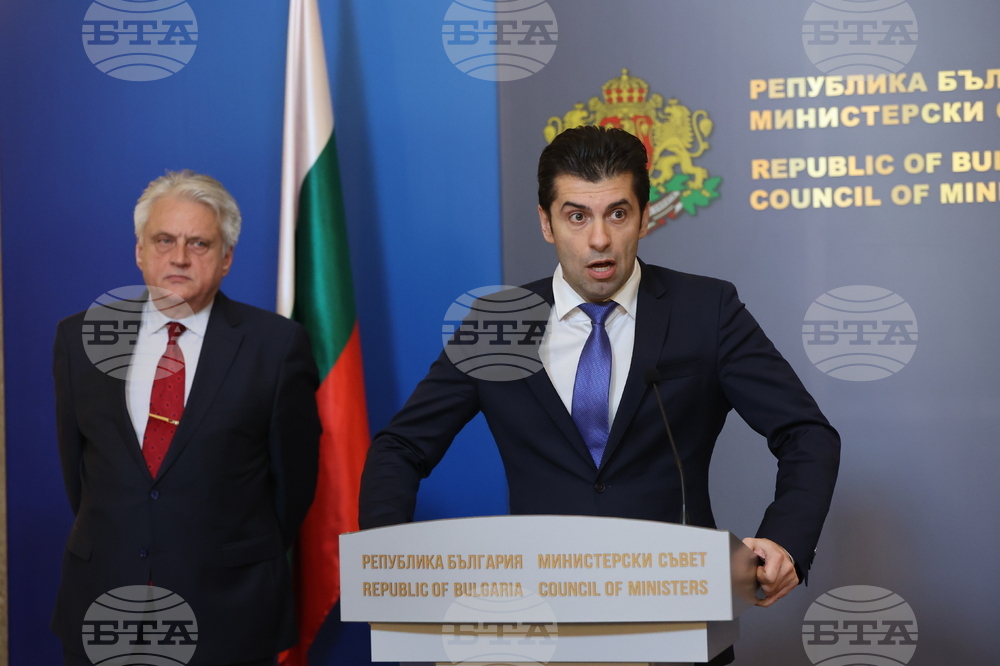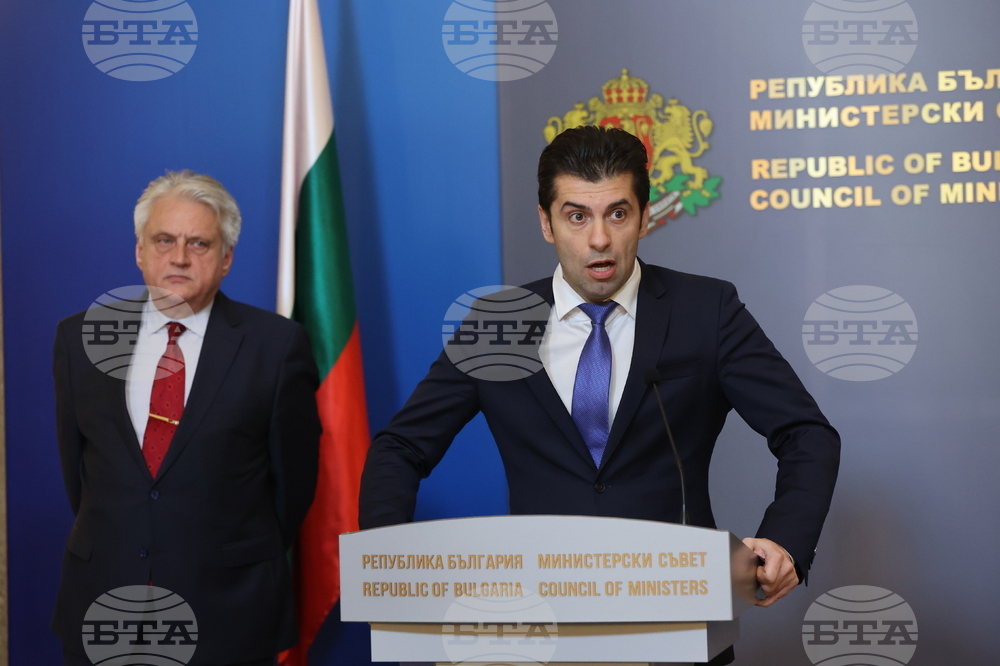 PM Petkov (right) and Interior Minister Rashkov during the news conference. BTA Photo
Prime Minister Kiril Petkov commented the release from custody of ex-prime minister and GERB party leader Boyko Borissov by saying that there is no independent prosecuting magistracy in Bulgaria. "We are once again faced with an outright sabotage by the Republic of Bulgaria's prosecuting magistracy, headed by Mr. Ivan Geshev," Petkov said.
Petkov and Interior Minister Boyko Rashkov gave an extraordinary news conference at the Council of Ministers to comment Borissov's detention and subsequent release from custody. Petkov's Chef de Cabinet, Lena Borislavova, also criticized the prosecuting magistracy over Borissov's release.
"Documents are being concealed that would lead to charges, which we can easily get ahold of. Information provided by the extorted individual is also being withheld and ignored, in order to prevent a lawful investigation," the Prime Minister commented.
Petkov's remakrs came after Borissov was released from custody. The ex-prime minister, his PR officer Sevdelina Arnaudova and former finance minister Vladislav Goranov were detained late on Thursday evening, only to be released a day later. After their release, the prosecuting magistracy said they do not have sufficient information to press charges against them.
According to Petkov, the prosecuting magistracy is impeding the work of anyone who tries to tackle corruption in Bulgaria. "The prosecuting magistracy has once again acted like a lawyer, when people charged with corruption are involved," Petkov said.
"There is a serious problem for the [Bulgarian] prosecuting magistracy [and that problem is] that the European Public Prosecutor's Office (EEPO) is working on this case. While facts are usually concealed and the Bulgarian public is left incapable of seeing what actions are taken, now there's a parallel European structure which we trust more. There will be very clear information at the EU level about what they're doing and what they have accomplished. It's true that many are saying that Bulgaria is a captured State. We believe this will no longer be the case. We will fight and do everything possible for Bulgaria to become a normal European state. The fight has started. We will work with all tools," Kiril Petkov said.
Interior Minister Boyko Rashkov said at the news conference at the Council of Ministers late on Friday that the prosecuting magistracy is drawing conclusions about proceedings that have just started.
There's information that is part of this probe and provided by [runaway gambling business mogul] Vassil Bojkov [who is facing a number of charges in Bulgaria] which he has single-handedly signed, and nobody is claiming that this is a witness testimony, Rashkov said.
According to Rashkov, Bojkov should be questioned in Dubai [where he is residing currently] about whether he was pressured by Borissov, Arnaudova and Goranov, whether he was threatened to have part of his business taken over and whether he was forced to sell part of his business to foreigners. The prosecuting magistracy is doing everything necessary to destroy the work done by a service under the Interior Ministry and to "maybe never shed light on whether any of them have committed crimes," he said.
The Interior Minister said that the investigative police officers waited in front of the prosecutors' offices on Friday to be seen and discuss the case, which the latter refused to do. "The day went about in waiting, so that the prosecuting magistracy could come out and surprise us with its statement," Rashkov said.
The Prime Minister's Chef de Cabinet, Lena Borislavova, said in a Facebook post that the Bulgarian prosecuting magistracy concealed information from the Bulgarian people, so it wouldn't have to do its job yet again.
Earlier in the evening, the Sofia City Prosecution Office said that the supervising prosecutors consider the evidence gathered thus far insufficient for criminal charges to be brought against either Borissov, Goranov or Arnaudova.
/MY/
news.modal.header
news.modal.text