site.bta

North Macedonia Justice Ministry Working Group on Constitutional Revisions Passes Them Unanimously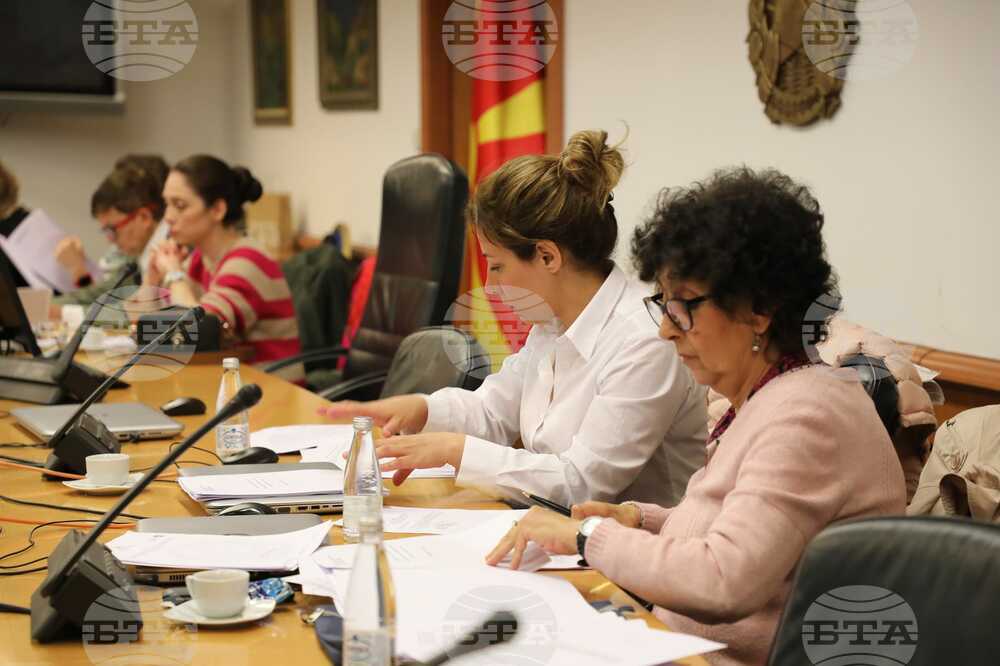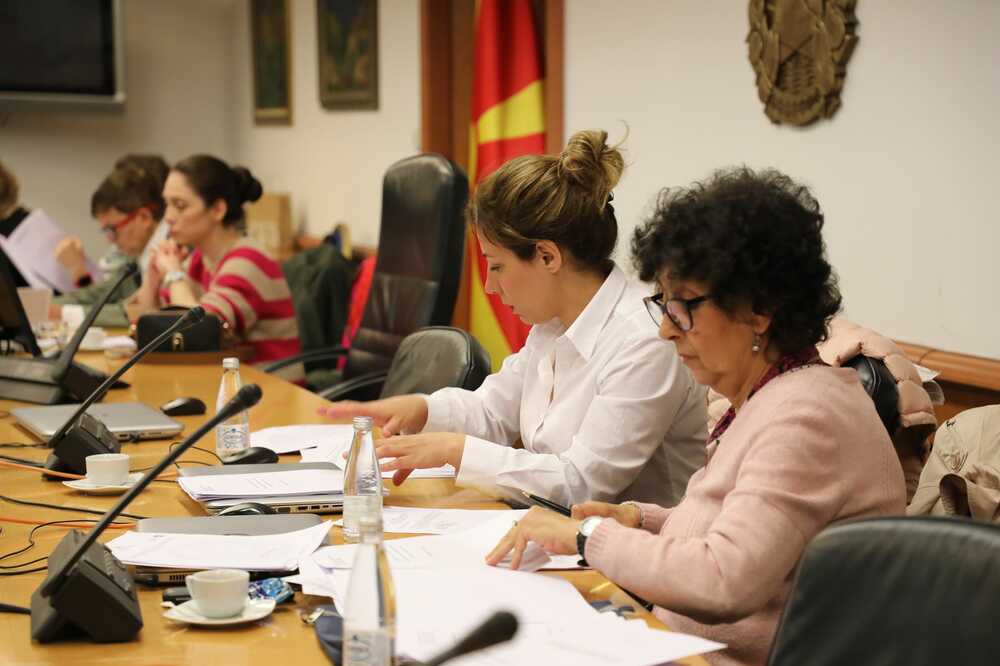 The working group at work (Justice Ministry Photo)
The working group at the Justice Ministry working on the draft revisions to the Constitution of the Republic of North Macedonia unanimously approved the texts to be tabled by the country's government in Parliament. Besides Bulgarians, the draft revisions propose that Croats, Montenegrins, Slovenians, Jews and Egyptians also be included as parts of peoples, after those already listed in the preamble to the fundamental law, Margarita Tsatsa-Nikolovska, chair of the working group, said after the meeting.
The second package of revisions concerns the part of the Constitution relevant to the diaspora. There, the working group also propose the addition of the parts of peoples listed in the preamble. Another amendment refers to the Inter-Community Relations Committee, where the number of members is increased to 43, while preserving the parity between communities. For those communities not represented by members, the country's ombudsman is to offer members to this particular body after consultations, Tsatsa-Nikolovska specified.
According to the working group chair, the seven-hour meeting was successful, the discussion had been a fruitful one and the proposal had been passed unanimously.
Next, the government has to present the proposals before the legislature and parliament should first decide whether it should vote in favour of opening the Constitution, then discuss them and vote again whether to adopt them, and that with a majority of two-thirds.
Tsatsa-Nikolovska wished Parliament success in passing the proposals for revisions made, so that the state "could progress towards the common strategic goal of EU membership".
/BR/
news.modal.header
news.modal.text