site.bta

Bulgarians Vote for 49th National Assembly on Sunday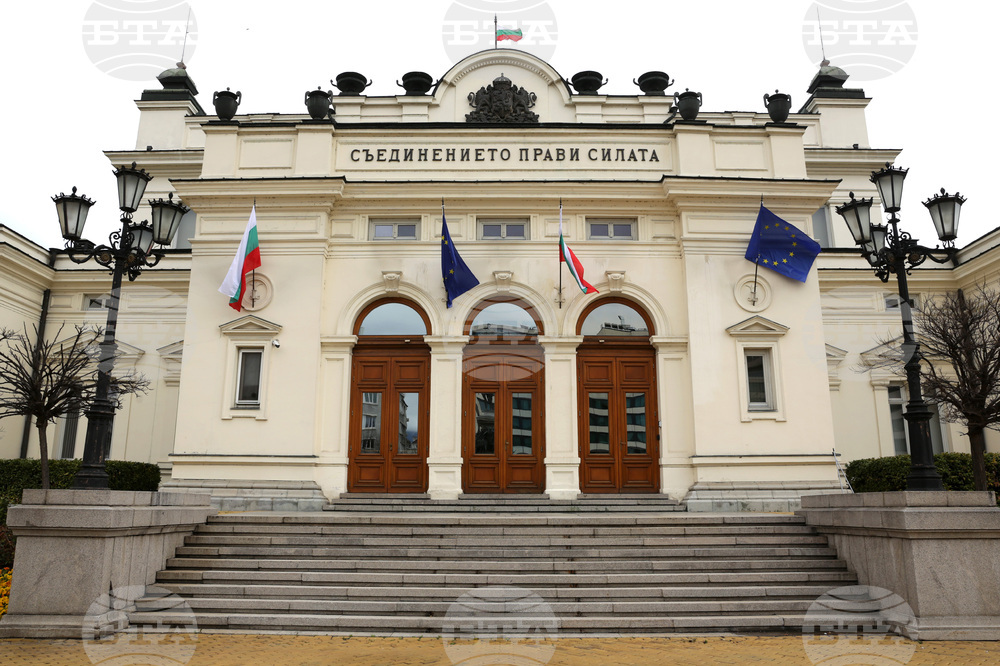 Bulgaria's National Assembly (BTA Photo)
After a 29-day campaign (March 3 to 31) and a day of reflection, Bulgarians at home and abroad are going to the polls on April 2 to elect the 49th National Assembly.
On Sunday, the polls in Bulgaria will open at 7:00 a.m. and will close at 8:00 p.m. By exception, if voters are still waiting outside the polling site at 8:00 p.m., voting may continue until 9:00 p.m. Voting abroad starts at 7:00 a.m. and ends at 8:00 p.m. (or 9:00 p.m.) local time.
Voting in Auckland and Christchurch, New Zealand, started in 9:00 p.m. Bulgarian time on April 1 (7:00 a.m. on April 2 local time). Election Day will end last in San Francisco, California, at 6:00 a.m. Bulgarian time on Monday, April 3.
In Bulgaria, balloting will take place in 11,818 voting sections, not counting the mobile ballot boxes, voting sections at hospitals, nursing homes and other social care institutions, on board Bulgarian-flagged ships, and at prisons and pre-trial detention facilities. Voting by machine will be available in 9,366 sections.
For Bulgarians abroad, there are 737 voting sections in 61 countries. Machine voting will take place in 245 voting sections, according to Foreign Ministry data.
Both in Bulgaria and abroad, there will be only one device in each section where machine voting will take place.
There are 6,483,400 paper ballots printed for voting in Bulgaria and 550,000 for voting abroad.
The 240 seats in the 49th Ordinary National Assembly are contested by 4,566 candidates. Of them, 1,341 are women and 3,225 are men.
The number of eligible voters on the electoral rolls is 6,594,593, according to the Central Election Commission.
Candidates have been nominated by 21 political entities - 14 parties and seven coalitions.
Only two candidates have entered the race through nomination committees: Vesselin Mareshki, who is running for a seat from his Varna constituency, and Milen Milev who is running for a constituency in Lovech.
Following are the parties and coalitions listed in the order of the sequential numbers assigned to them by lot, under which they appear in the ballot:
1 - BSP for Bulgaria
2 - GERB-UDF
3 - Vazrazhdane
4 - There Is Such a People
5 - The Truth and Nothing but the Truth People's Party
6 - Neutral Bulgaria
7 - BNO
8 - Together
9 - Bulgarian National Union New Democracy
10 - National Movement for Surge and Stability
11 - Conservative Alliance of the Right (KOD)
12 - Continue the Change - Democratic Bulgaria
13 - Movement for Rights and Freedoms
14 - The Left!
15 - Bulgarian Rise
16 - MIR
17 - Bulgarian Social Democracy - EuroLeft
18 - Bulgarian Union for Direct Democracy
19 - Glas Naroden (People's Voice)
20 - Socialist Party Bulgarian Way
21 - Out of the EU and NATO
The numbers of the independent candidates are listed after the parties and coalitions.
There is no preference voting abroad.
/DD/
news.modal.header
news.modal.text