site.bta

Bulgarian Tour Operator Sets Official World Record by Leading Largest Group on Simultaneous Climb of Mt Kilimanjaro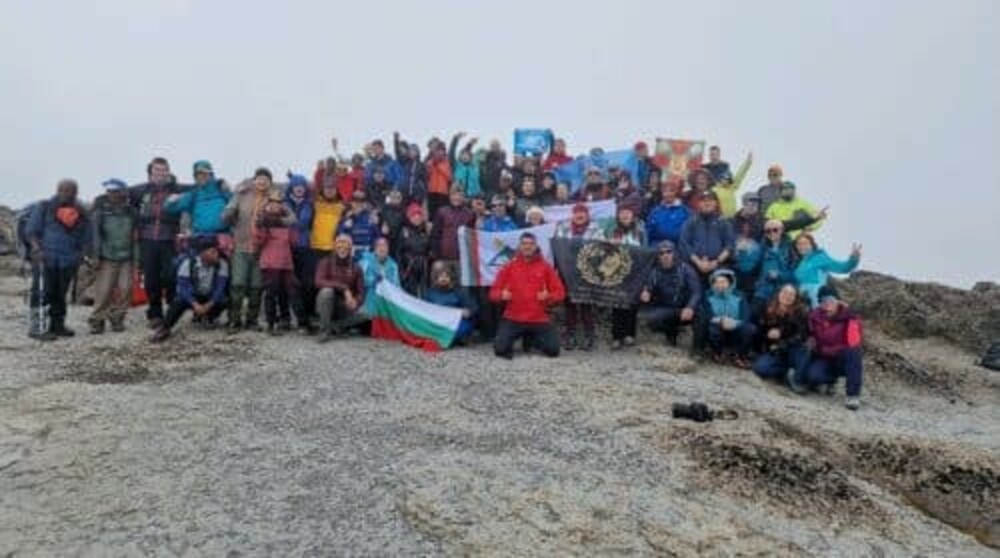 The Adventure Team Bulgaria on Uhuru Peak, Mt Kilimanjaro, Jan. 21, 2023 (Photo: https://www.officialworldrecord.org)
Adventure Team Bulgaria has been entered on the Official World Records List in the category "The Largest Group Of People Who Climbed Mount Kilimanjaro Together".
The Bulgarian company led a group of 53 people, all Bulgarians, to reach together Africa's highest point, Peak Uhuru (5895 m) in Mount Kilimanjaro, at 6:22 a.m. Tanzanian time on January 21, 2023.
At a ceremony on Monday, Bulgarian caretaker Tourism Minister Ilin Dimitrov presented a special citation to Adventure Team Bulgaria founders and owners Preslav Konov and Asya Konova for their extraordinary contribution to sustainable tourism and applying the highest standards in mountain and adventure tourism in this country and for sharing in the Destination Bulgaria positioning initiative, Dimitrov's Ministry said in a press release.
It was an extremely difficult expedition because of the large number of participants in the group and the very high altitude of the summit. The most difficult part was that the participants had to advance together at the same pace all the time, so as to be able to set foot on the top at the same time, Konov explained.
Adventure Team Bulgaria have a track record of ascents and successful expeditions to world-famous peaks, including Elbrus (5642 m), Damavand (5671 m), Ararat (5165 m), Mont Blanc (4810 m), and Toubkal (4167 m).
/LG/
news.modal.header
news.modal.text