site.bta

UPDATED

Bulgaria Marks Earth Hour with Turned Off Lights, Green Hearts On Traffic Lights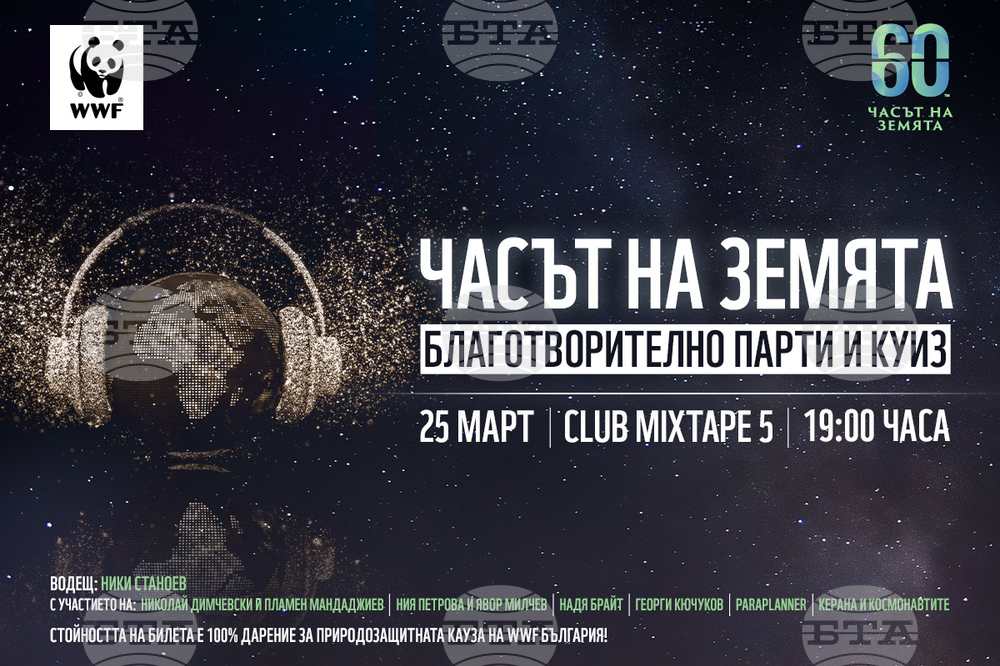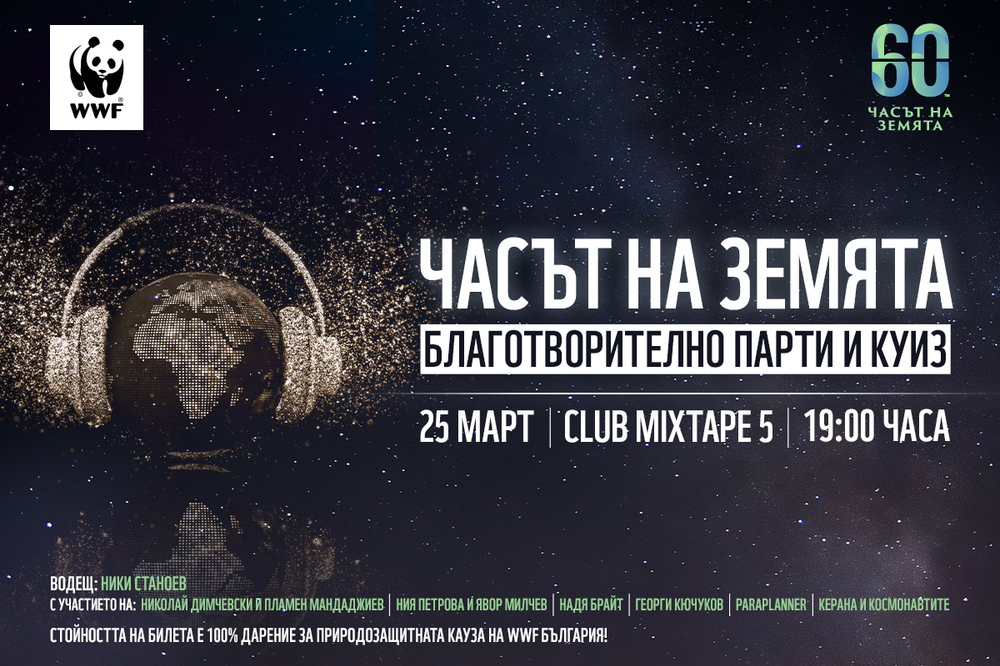 BTA Photo
The last Saturday of March celebrates Earth Hour. Traditionally, from 8:30 pm to 9:30 pm lights will be turned off or dimmed in people's homes and public buildings around the world. "This is a symbolic act of supporting nature, in which we give our common home - the Earth - a break for 60 minutes," Elena Gancheva from WWF-Bulgaria told BTA. This is an occasion to think about how human activity affects wildlife and biodiversity, added the expert from the nature conservation organization.
Earth Hour has become perhaps the largest conservation initiative in the whole world, which has been held for 14 years, she also said.
In Bulgaria, the Presidency building, the National Library, the Sofia City Art Gallery, the National Opera and Ballet, the Ivan Vazov National Theatre and the Bulgarian National Bank are some of the institutions whose lighting will be reduced. In Sofia, traffic lights at major intersections will light up with green hearts.
WWF is organizing a charity event on Saturday featuring stand-up comedy, live music and a quiz with fun questions about wildlife,. The event is also part of the Common Future campaign, of which BTA is a media partner, which calls for the protection of wildlife and the expansion of protected areas in Bulgaria.
In order to preserve a species or bring it back to our nature, like the lynx, for example, there must be protected areas without human interference, Gancheva noted.
As little as 5% of Bulgaria's territory is protected, she said. She recalled that WWF had proposed to the government the designation of 10 new protected areas.
Earth Hour is an international campaign launched by the international conservation organization World Wildlife Fund (WWF), for the first time on March 31 2007.
For the first time Bulgaria celebrated Earth Hour on March 29 2008, when for five minutes - from 20:00 to 20:05 - the street lighting and the lighting of some buildings in Sofia was switched off. Bulgaria officially joined the global campaign on March 28 2009.
/PP/
news.modal.header
news.modal.text