Bulgarian naval research ship bound for Antarctica
site.bta

Day 33: RSV 421 Sails off Coast of Brazilian State of Espirito Santo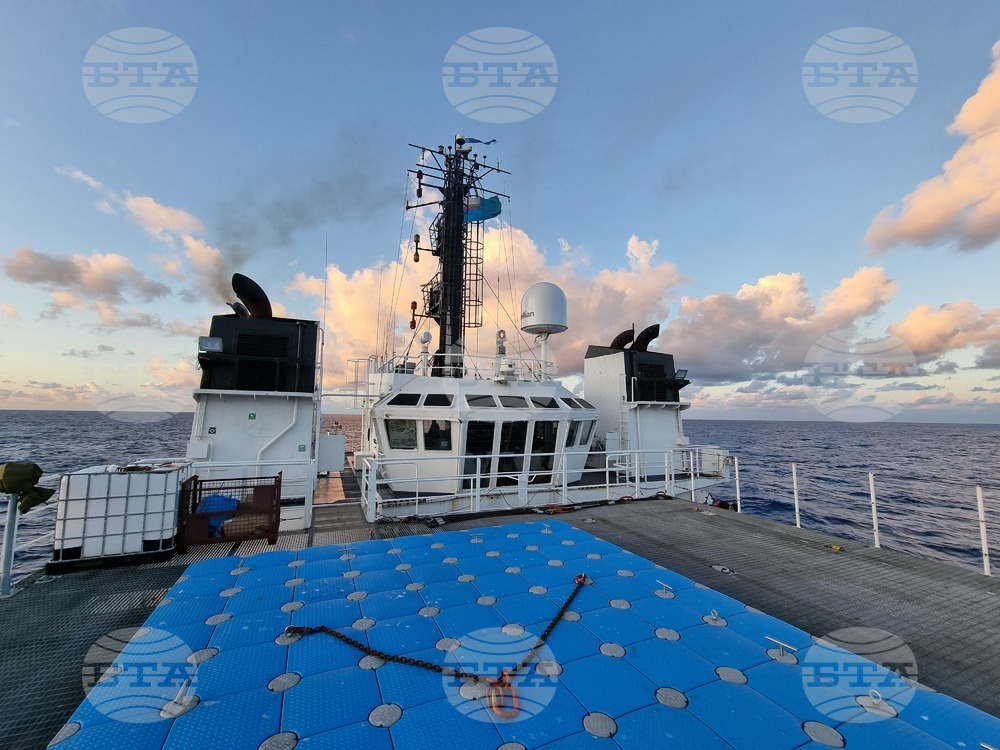 BTA Photo
On Day 33 of its journey to the Bulgarian Antarctic base on Livingston Island, the Bulgarian military research/survey vessel Sv. Sv. Kiril i Metodii (NAVAL RSV 421) sailed about 60 nautical miles east of the coast of the Brazilian state of Espirito Santo in the morning hours of January 28, Lieutenant Commander Radko Muevski told BTA.
Sticking to its south-southwest course across the Atlantic Ocean, the RSV 421 will travel about 50 more miles to a point between Espirito Santo's capital, the city of Vitoria, and Brazil's Pampo oil field, located inland on the continental shelf. There, the ship will make a turn to the second stop of its voyage - Mar del Plata in Argentina.
The distance ahead for RSV 421 from the turn off Vitoria to Mar del Plata is another 1,400 miles.
Since departing from the port of Varna on December 27, RSV 421 has travelled approximately 4,300 miles, crossing the Black Sea, the Sea of Marmara, the Aegean and Mediterranean Seas, and a good portion of the Atlantic Ocean. The Sv. Sv. Kiril i Metodii is on a historic first voyage to Livingston Island to support the 31st Bulgarian Antarctic Expedition.
BTA's Daily News editor Konstantin Karagyozov is the only member of the media who is travelling on board the ship to Livingston Island and back, and will cover the Bulgarian expedition on site throughout the stay in Antarctica.
All media outlets can use the Bulgaria-Antarctica BTA's Log for free.
/YV/
news.modal.header
news.modal.text