site.bta

Brussels Landmark Fountain Sculpture Dressed as Bulgarian Kuker on Occasion of Bulgarian Independence Day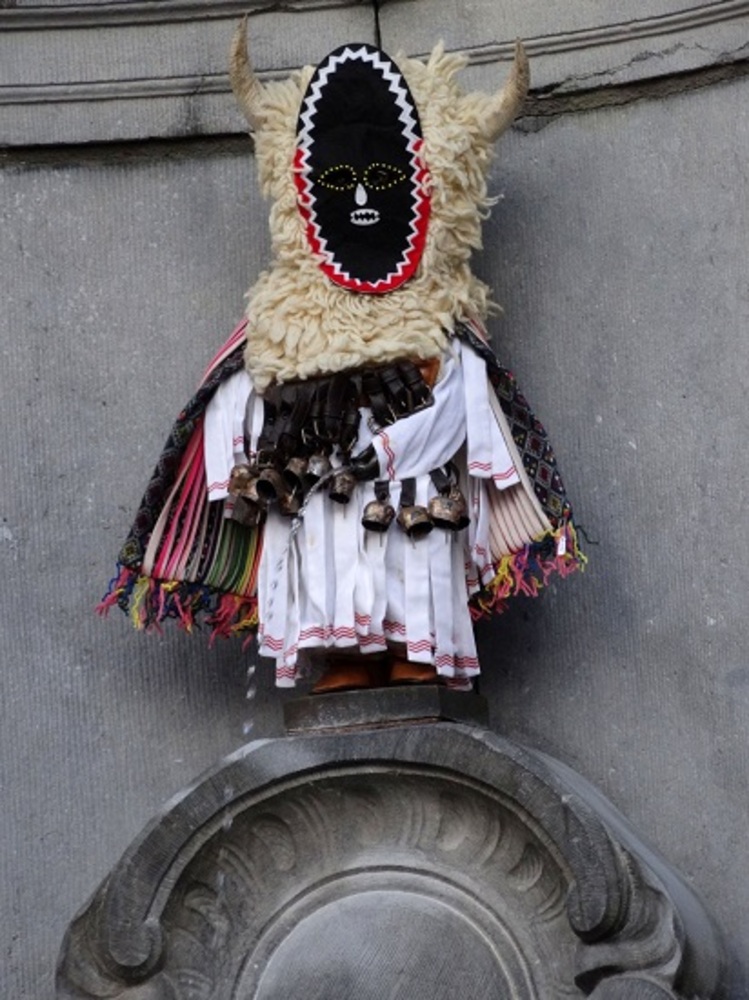 Photo by Ambassador Plamen Bonchev
The Brussels landmark fountain sculpture, Manneken Pis, wore a Bulgarian Kuker costume on the occasion of Bulgaria's Independence Day, September 22, the Bulgarian Embassy in Belgium said here Friday.
"Today, the residents and guests of Brussels once again had the opportunity to enjoy the beauty and mystery of the Bulgarian Kuker costume and to receive an implicit wish for health and well-being, as tradition dictates. Happy holiday to all fellow Bulgarians," Bulgaria's diplomatic mission said.
Kukeru are elaborately costumed Bulgarian men, who perform traditional rituals intended to scare away evil spirits.
The costume was designed by Anelia Antova, who won first place in a competition among students of the Fashion Department of the National Academy of Arts in Sofia. The competition was organized jointly by the State Cultural Institute under the Minister of Foreign Affairs and the Embassy of Bulgaria in Brussels.
The symbol of Brussels, the Manneken Pis, wore its Kuker costume for the first time exactly a year ago, when at a solemn ceremony the Bulgarian Ambassador to Belgium, Plamen Bonchev, presented the costume to the authorities in the Belgian capital and it was entered under number 1098 in the museum's collection "Mannequin Pis wardrobe", containing more than 1000 costumes, the Bulgarian Embassy in Belgium also said.
This is the second Bulgarian costume in the Manneken Pis wardrobe. The first one was made in 2007, on the occasion of our country's accession to the European Union.
Manneken Pis is among the most famous landmarks of Brussels. It is located next to the central Grand-Place.
/MY/
news.modal.header
news.modal.text