site.bta

LIK Magazine Issue in English on Voyage to Antarctica to Be Press-Launched on Board Research/Survey Vessel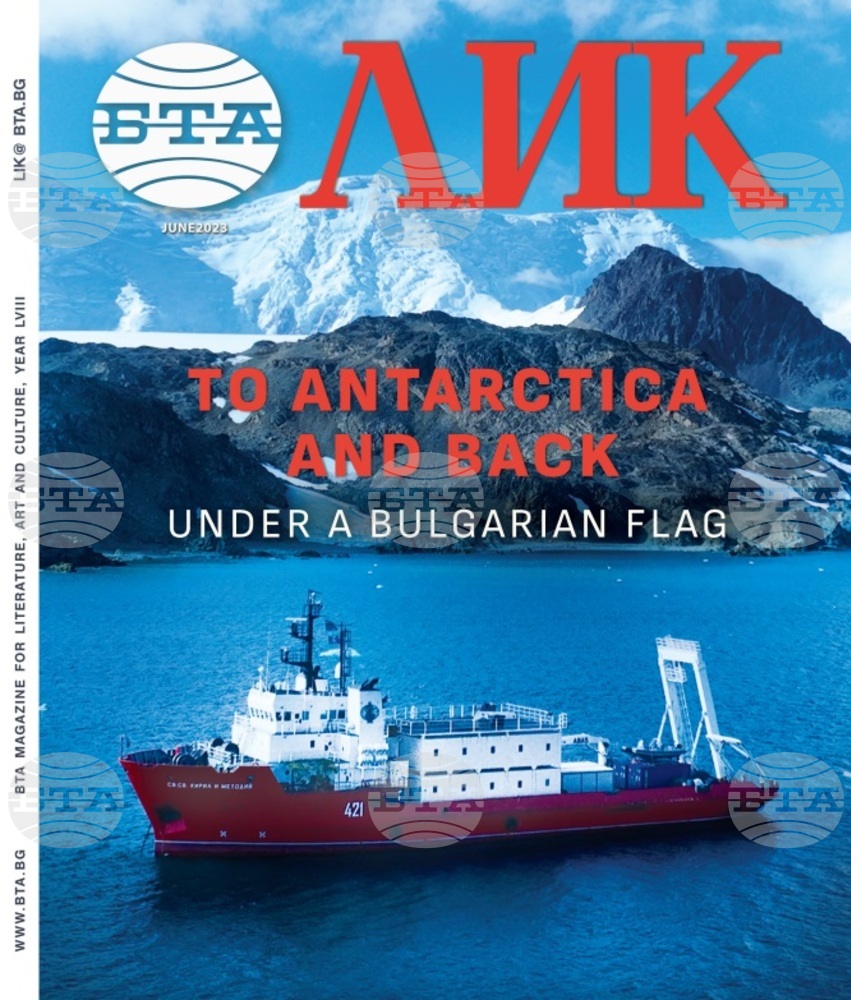 The cover of the English version of the LIK magazine on the Bulgarian research/survey vessel's voyage to Antarctica and back (BTA Photo)
An English version of the BTA LIK magazine's June issue devoted to the first voyage to Antarctica of the Bulgarian Navy Research/Survey Vessel (RSV 421) Sv. Sv. Kiril i Metodii will be press-launched at the BTA National Press Club on board the ship at Varna's Sea Terminal on Thursday.
Taking part in the presentation will be BTA Director General Kiril Valchev and the news agency's special correspondent Konstantin Karagyozov, who travelled with RSV 421 throughout the 31st Bulgarian Antarctic Expedition to Livingston Island and back.
The English version of the magazine's issue is press-launched exactly two years after the commissioning of the ship into the Bulgarian Navy inventory. The Sv. Sv. Kiril i Metodii was christened by Bulgarian Oscar-nominated actress Maria Bakalova at a ceremony in Varna on July 27, 2021. The observances of the anniversary are organized by the Vaptsarov Naval Academy.
The research/survey vessel set sail from Varna to Antarctica on December 27, 2022 and returned home after 127 days. BTA's special correspondent was the only Bulgarian journalist who accompanied the Bulgarian polar researchers and the ship's crew on the two-way Atlantic crossing.
In LIK, Valchev recalls the trials and tribulations involved in the purchase of the ship. The special issue of the magazine also features an interview with Karagyozov and excerpts from his daily dispatches covering the journey, complete with a large selection of pictures he took by camera and drone.
In other interviews for LIK, the leader of the Bulgarian Antarctic expeditions, Prof. Christo Pimpirev, the Naval Academy's Rector, Flotilla Admiral Boyan Mednikarov, and the Commanding Officer of Sv. Sv. Kiril i Metodii, Commander Nikolay Danailov, tell about the vessel and its historic voyage.
Prof. Lyubomir Ivanov has contributed an interesting story about Antarctic place-names, including Bulgarian toponyms in the area of the South Shetland Islands where the Bulgarian polar base is located.
/LG/
news.modal.header
news.modal.text