site.bta

Plastic Bottles, Cans Separate Collection Pilot Project Gains Momentum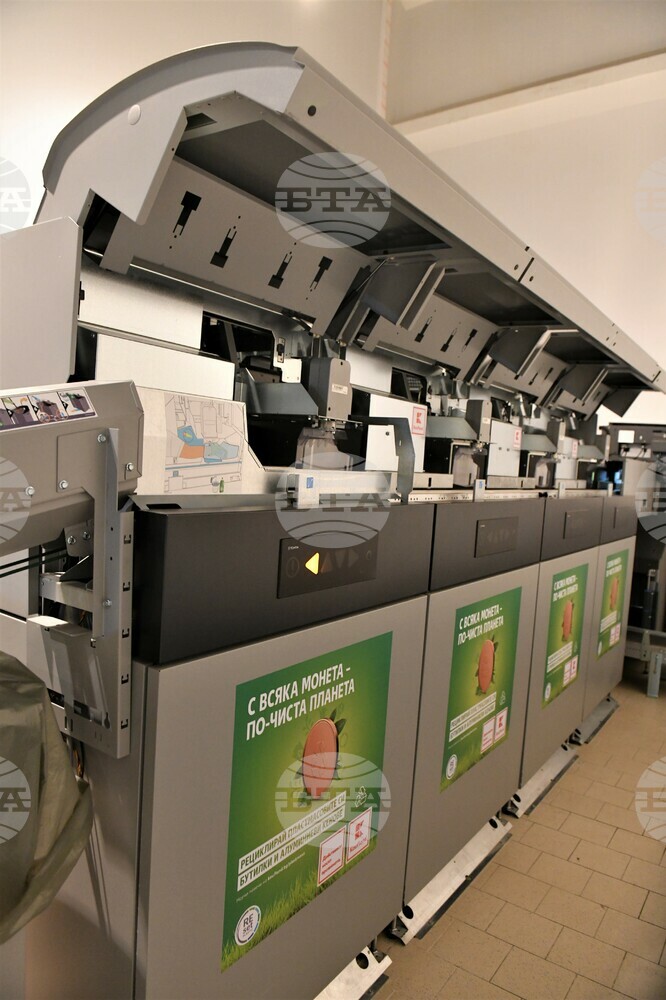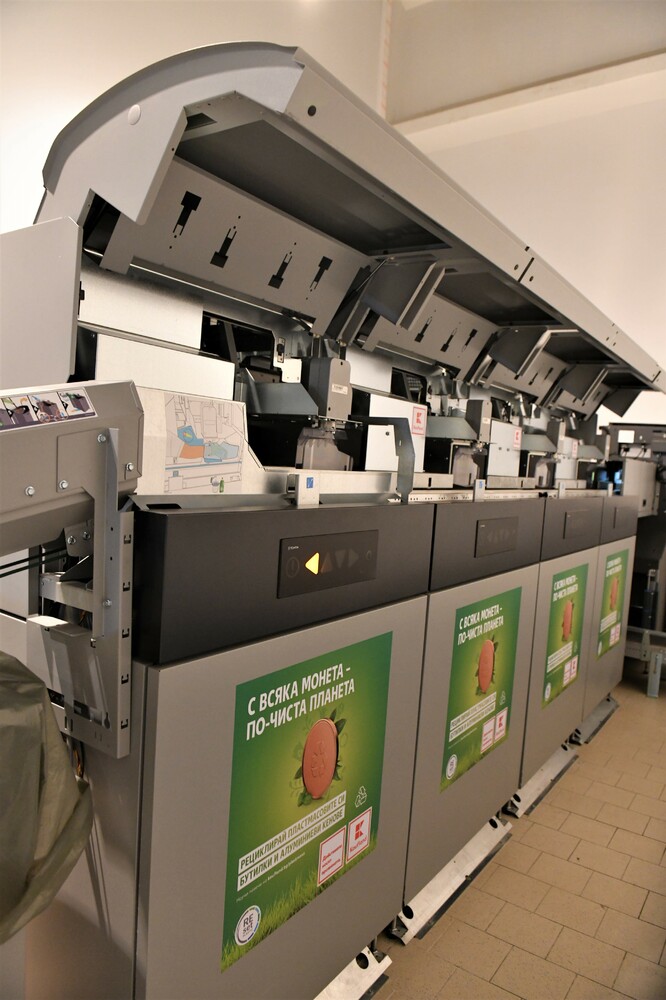 A collection machine at Kaufland (Photo: Kaufland Bulgaria)
Increasing amounts of recyclable PET plastic bottles and aluminium cans were reported as collected in a pilot project in Bulgaria as the international community marked World Environment Day on June 5.
Kaufland, one of two supermarket chains involved in the Bulgarian campaign, said on Monday that its separate collection machines have received over 800,000 PET bottles and aluminium cans since the project was launched on March 28. The other participant, Lidl, said on June 1 that its machines had collected over 1.1 million items.
In exchange for the above-mentioned types of empty recyclable containers, shoppers at Lidl and Kaufland get BGN 0.05 per item off their bill in the respective store.
The project was launched in 10 Lidle stores (in Sofia, Varna, Plovdiv, Dobrich, Gabrovo, Montana, Provadia, Troyan and Balchik) and five Kaufland stores (two each in Sofia and Plovdiv, and one in Varna).
Both companies report growing interest in the scheme. Over the past week, people brought more than 130,000 bottles and cans to Kaufland, compared with just 12,000 in the first week of the project. The items collected at Lidl in the closing week of May exceeded 70% of the number received in the whole month of April.
Some of the Lidle machines handle up to 5,000 PET bottles and aluminium cans daily, which is very close to the highest numbers in countries with well-developed deposit-refund systems.
The collected items are to be delivered to a Bulgarian recycling company. The material derived from them will go into the production of new plastic articles by Bulgarian manufacturers. This will reduce the amount of plastics used in the economy and will help achieve a full cycle of production.
By 2025, as a member of the European Union, Bulgaria has a commitment to use at least 25% recycled plastic in the production of bottles and to report a collection rate of 77% of plastic bottles and aluminium cans. By 2029, 90% of bottles should be separately collected, and by 2030, 30% of new bottles are expected to contain recycled plastic.
Kremena Georgieva, Head of Corporate Communications at Kaufland Bulgaria, commented: "The collected amounts testify to the responsible and conscientious behaviour of our customers. We are happy to have them as like-minded partners."
/VE/
news.modal.header
news.modal.text