site.bta

Energy Minister: Bulgaria May Lose Huge Sum from Potential Arbitration with Gazprom Export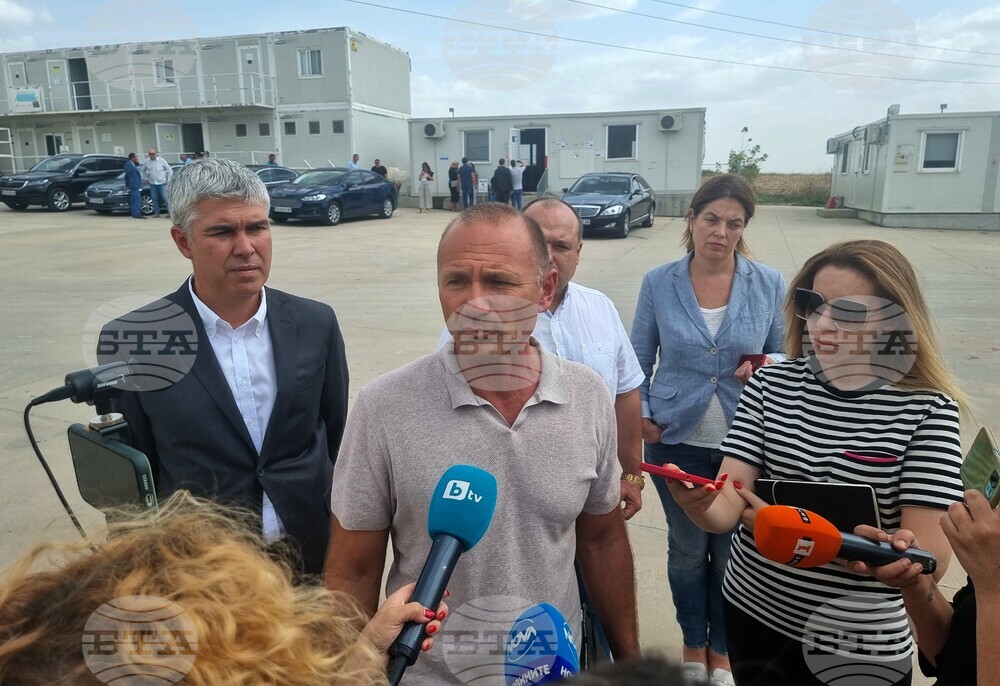 Energy Minister Rossen Hristov in Haskovo (BTA Photo)
Energy Minister Rossen Hristov said that under its take-or-pay contract with Gazprom Export, Bulgaria must take at least 80% of the agreed 3 billion cubic metres of natural gas a year or pay for it regardless of whether that quantity is used or not. So far Bulgaria has taken 1 billion cu m of the agreed 2.4 billion cu m, and not using the rest may lead to arbitration with the potential risk of losing a multi-digit sum, Hristov told reporters after a working meeting checking up on the progress of the Gas Interconnector Greece-Bulgaria. The meeting was attended by Greece's AVAX construction company, ICGB AD, Bulgartransgaz, the Environment and Water Ministry and the National Construction Control Directorate.
Hristov stressed that the last thing Bulgaria needs now is to go to arbitration with a potentially negative outcome for it. He said that a few days ago trade unions and employer organizations assured him that getting natural gas at affordable prices is of key importance to them. The caretaker government is adamant that it will defend their interest and competitiveness, the Energy Minister said. A simulation of the pricing formula set in the present contract with Gazprom Export showed that the price of their gas is the second lowest after Azeri gas. By comparison, the two tankerloads negotiated by the previous government, led by Kiril Petkov, which are to be unloaded at Revithoussa LNG Terminal in September, are 50% more expensive than Gazprom supplies.
Bulgaria can get the cheap gas it needs under the long-term contract with Gazprom Export. Mixing up the election campaign with the economy impacts negatively both households and businesses, said Hristov. He did not rule out negotiations with other gas suppliers at competitive prices. Talks are under way with countries including Turkey and Saudi Arabia. If the government manages to agree gas supplies at affordable prices from other sources, contracts will be signed.
Regarding the Gas Interconnector Greece-Bulgaria, the inspection found strong mobilization and good coordination among the teams responsible for the project's completion. They are sticking to the schedule according to which the interconnector is to be commissioned on October 1.
/RY/
news.modal.header
news.modal.text