site.bta

National Mechatronics Centre Unveiled at Technical University in Sofia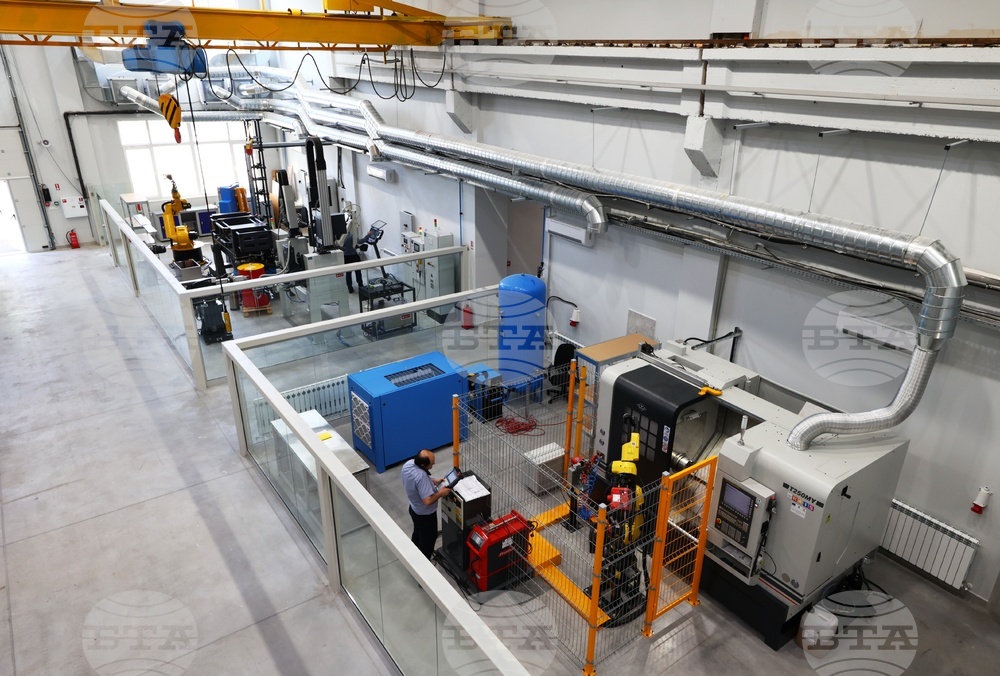 National Mechatronics and Clean Technology Centre (BTA Photo)
A National Mechatronics and Clean Technology Centre was unveiled at the Studentski Grad Campus of Technical University - Sofia on Monday. The Centre is to become a leading national and competitive European scientific structure within ten years.
The Centre is based on the complementarity and synergy principle and unites leading scientific groups from Technical University - Sofia, St Kliment Ohridski University of Sofia, 12 institutes of the Bulgarian Academy of Sciences, Technical University - Varna, Technical University - Gabrovo, and Sofia's University of Chemical Technology and Metallurgy. Each group's role is to coordinate and organize independent research activities in the field of mechatronics and clean technology.
To ensure closer ties with the business community, public competitions have been used to attract as associated partners the Mechatronics Cluster, Borima EAD and the Association for Research and Development at Sofia Tech Park. World-famous universities in Tel Aviv, Berlin, and Delft , as well as the The Institute of Robotics and Intelligent Systems of ETH Zurich, will also contribute.
Monday's opening ceremony was attended by Rector Ivan Kralov, Education and Science Minister Nikolay Denkov, Sofia Mayor Yordanka Fandakova, lecturers and students.
Denkov said that in the new programming period, there will be a new programme for research, innovation and digitization for intelligent transformation, with the main resources to be allocated for human resources development. Seventy-five per cent of the funds in the science part will support scientists, particularly young scientists, the connection with the economy, innovation and digitization of research and development, he specified.
The programmes for scientific centres and research universities are currently being elaborated, as these will be funded under the National Recovery and Resilience Plan. The goal is for science in Bulgaria to start developing alongside the best science in Europe and the world. This is a very difficult process but it begins with an appropriate material base, finding motivated talents, and creating an environment in which they can grow, Denkov said.
Technical University's Studentski Grad Campus has sixteen laboratories with the most modern and unique equipment and infrastructure in Bulgaria, enabling progressive research in the areas of mechatronics, virtual engineering and digital productions, robotic systems and mechatronic technology, biomechatronics, micro/nano engineering with mechatronic technology, additive technology, vibration and acoustics mechatronic technology, energy efficiency, sustainable use of raw materials and resources, transport engineering, and reconstruction for the provision of the technical and functional requirements of scientific infrastructure.
/DS/
news.modal.header
news.modal.text