site.bta

Ballet Arabesque Kicks Off Children's pre-Christmas Marathon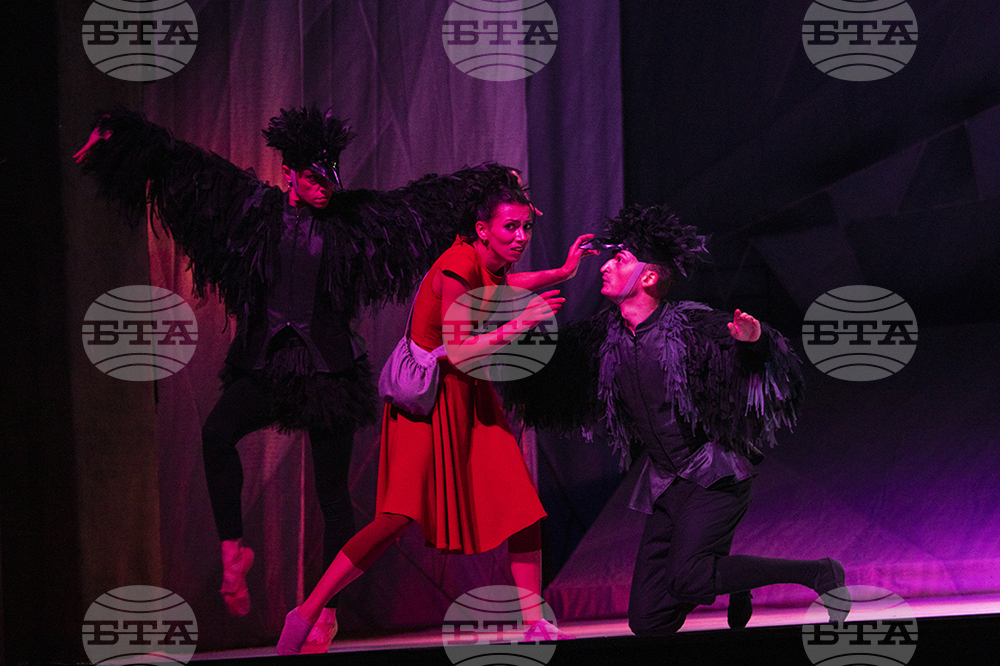 BTA Photo
The Arabesque Dance Company is launching a children's pre-Christmas marathon, the troupe announced Friday. "Create for your children holidays they will remember for a long time, which will give them the opportunity to immerse themselves in the magical world of fairy tales and experience the joy and charm of meeting with art. And so, step by step, tale by tale, children build a world of images that throughout their conscious life will then give confidence to their actions, strength to fight for their dreams and ultimately to make them come true," the organizers said.
The Snow Queen, a contemporary dance fairy tale on December 9, by the great Danish storyteller Hans Christian Andersen, is a parable about the astonishingly beautiful and incapable of sincere love Ice Queen (Petya Koleva-Vuchov) with her two faithful guards (Vasil Dipchikov and Stefan Vuchov), about the childlike purity and love of Kai (Filip Milanov) and Gerda (Tanya Katsarova). The choreography is by Angelina Gavrilova, the dramaturg is Mariy Rosen, the set designer is Ivan Tokadzhiev and the costume designer is Adriyana Naydenova.
The show The Nutcracker, on 10 and 28 December, is based on the famous fairy tale by E. T. A. Hoffman and the music of Tchaikovsky. The choreographer is Boryana Sechanova, a long-time director of Arabesque, who, together with set designer Boris Stoynov, artist Tsvetanka Petkova-Stoynova and the dancers, creates a performance for young and old. In the role of Marie is Victoria Petrova, the prince is Vasil Dipchikov, Marie's brother Fritz - Filip Milanov. The wizard Drosselmeyer is performed by Assen Nakov, the princess Mishonka is Konstantina Handjieva, and the Snow Queen is Petya Koleva-Vuchov.
Ballet Arabesque, founded in 1967, is the only established company in Bulgaria for the performance of contemporary productions based on unconventional trends in modern dance. The open stage method enables choreographers from Bulgaria and all over the world to perform their own shows, different in style and in terms of the contemporary dance techniques used.
/NZ/
news.modal.header
news.modal.text