Sustainable Circular Economy: Best Practices Forum
site.bta

Sofia Ought to Become Climate Neutral by 2030, Mayor Fandakova Says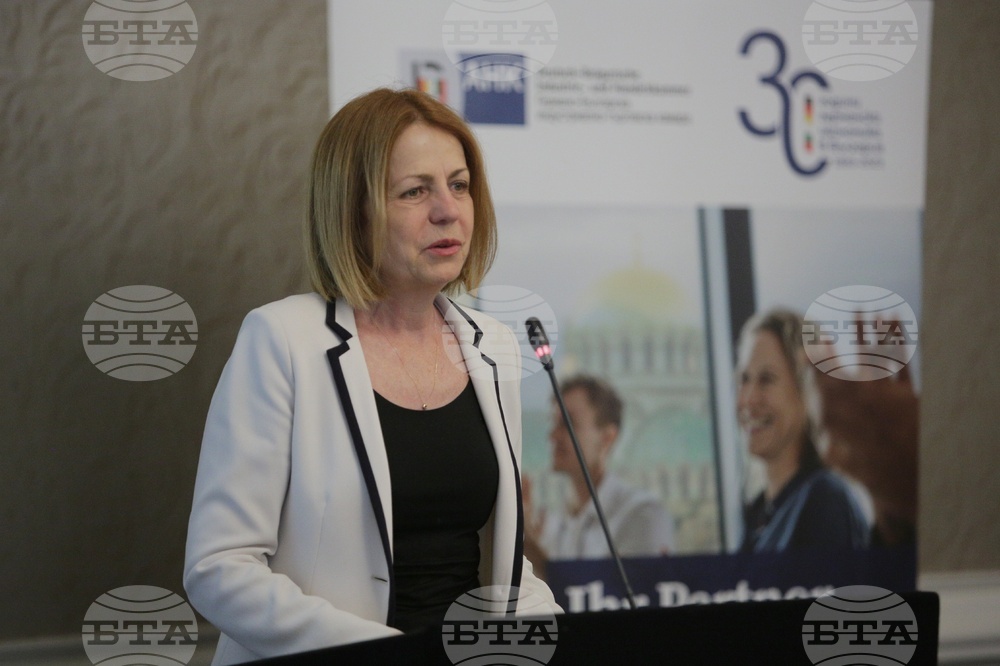 Sofia Mayor Yordanka Fandakova (BTA Photo)
Bulgaria's capital Sofia ought to become climate neutral by 2030, Sofia Mayor Yordanka Fandakova said during the opening of the forum on "Sustainable Circular Economy: Best Practices" in Sofia on Wednesday. The event is organized in cooperation with Sofia Municipality and the German-Bulgarian Chamber of Industry and Commerce.
German Ambassador in Sofia Irene Maria Plank and Peter Kurth – President of the Federal Association of the German Waste Management, Water and Environmental Service Industries, are among the official guests at the forum.
Fandakova said that Sofia's climate neutrality seemed to be a difficult task in 2011 when she signed the Covenant of Mayors for Climate and Energy to reduce greenhouse gas emissions by 22% by 2020, compared to 2007 levels. In her words, that task has been fulfilled, and she expressed confidence that Sofia will meet its other commitment – a 40% reduction in greenhouse gas emissions by 2030.
Sofia's Mayor thanked the German-Bulgarian Chamber of Industry and Commerce for their partnership for developing Sofia as a clean and green city. Sofia has been named one of the 100 Climate Neutral and Smart Cities of the future by the European Commission, Fandakova recalled.
There has been a 24% reduction in greenhouse gas emissions in Sofia over the past decade, she said, adding that 2023 is Sofia's fourth consecutive year of compliance with the permissible limit of annual mean concentration of fine particulate matter.
Every year, Sofia Municipality plants some 4,000 new trees along the streets, in parks and spaces between residential buildings. In 2017, Sofia Municipality started creating a green belt around Sofia. "The first 120,000 saplings planted near Suhodol, form now a beautiful young forest of 22.5 hectares", Fandakova said.
In 2017, the Sofia Municipality started planting a green belt of new forest around Sofia, the mayor said. The first 120,000 saplings near Sukhodol, which we planted, are already a beautiful young forest on 225 acres of land, Fandakova said. Planting of a second forest near the village of Negovan has begun in 2022. In the spring of 2023, some 20,000 oak saplings were planted, with the aim of planting another 85,000 saplings, Fandakova explained.
/RY/
Additional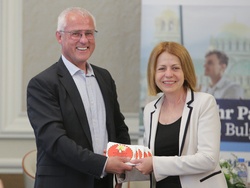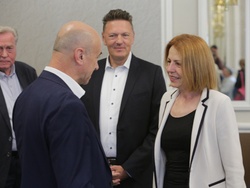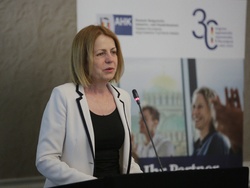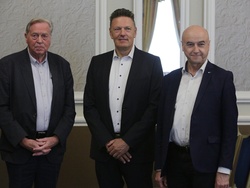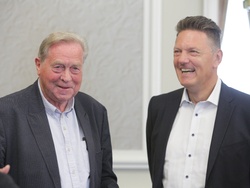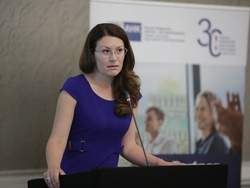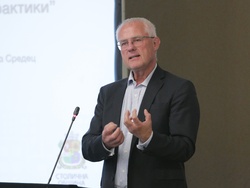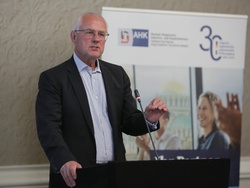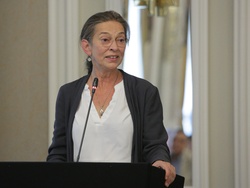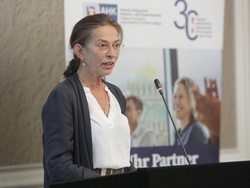 news.modal.image.header
news.modal.image.text
news.modal.download.header
news.modal.download.text
news.modal.header
news.modal.text