site.bta

GATE Institute, NATO Centre of Excellence Sign Cooperation Agreement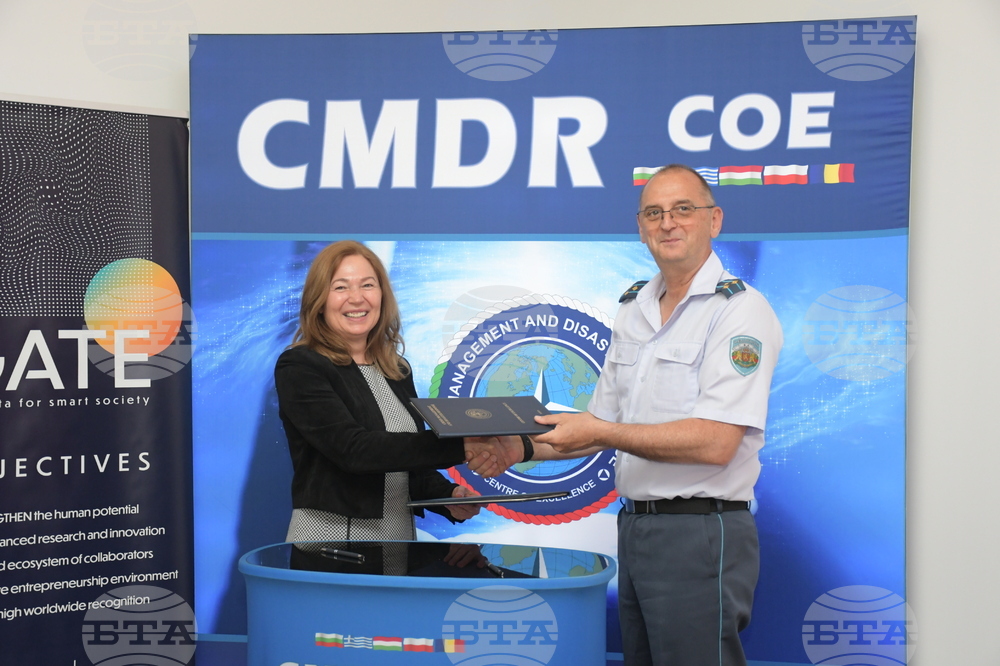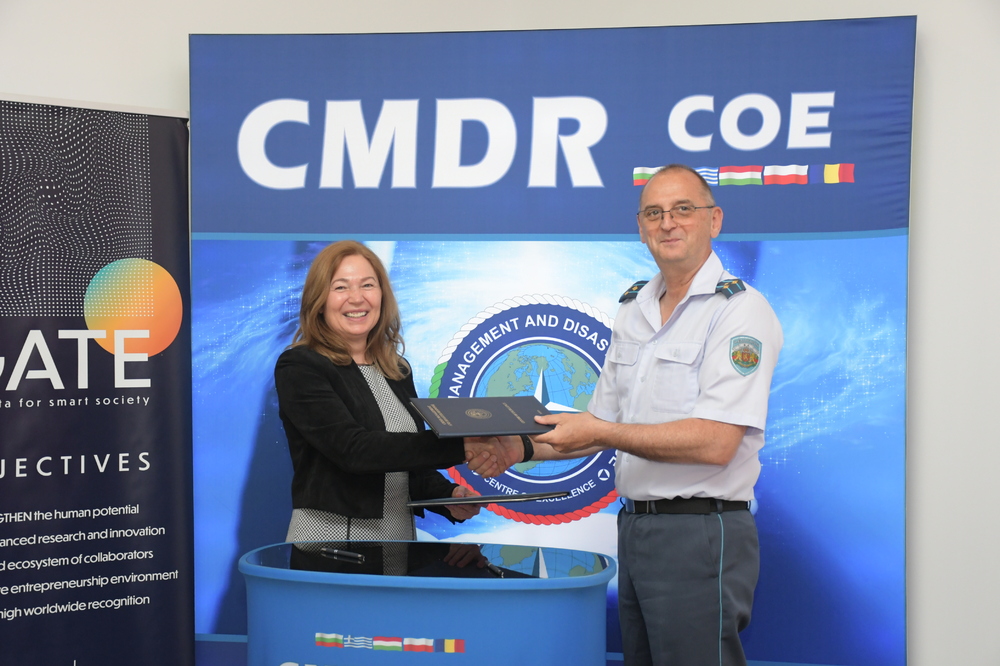 Prof. Ilieva and Col. Nikolov at the signing of the cooperation agreement, Sofia, June 7, 2023 (GATE Photo)
The Big Data for Smart Society Institute (GATE) with Sofia University and the Sofia-based NATO Crisis Management and Disaster Response Centre of Excellence (CMDR COE) have signed a framework agreement for cooperation in emergency and crisis management, for the achievement of resilience, disaster response and development of security and defence innovations, GATE said in a press release on Wednesday.
The agreement was signed by the Director of GATE, Prof. Silvia Ilieva, and by the Director of CNDR COE, Colonel Orlin Nikolov.
Ilieva stressed the importance of cooperation between her Institute and the NATO Centre of Excellence. "The mission of GATE to interface science, industry and society fits into NATO's broader approach to emergency and breakthrough technologies, including the operation of the Centre."
"GATE's partnership with the Centre can potentially contribute to our national priorities, such as closing the gap in the pace of technological development among individual Allies," the Institute's Director pointed out.
She highlighted GATE's experience and expertise in the priority areas of NATO's Defence Innovation Accelerator for the North Atlantic (DIANA) and the COE. These areas include secure information exchange and critical infrastructure resilience. GATE has generated a number of initiatives, such as the first Bulgarian data space. It also heads a regional hub for counter-disinformation and, as part of its Cities of the Future applied research field, is developing innovations to facilitate the effective planning and sustainability of urban infrastructure for an improvement of people's quality of life.
/LG/
news.modal.header
news.modal.text