site.bta

President Moves Denkov Government to Legislature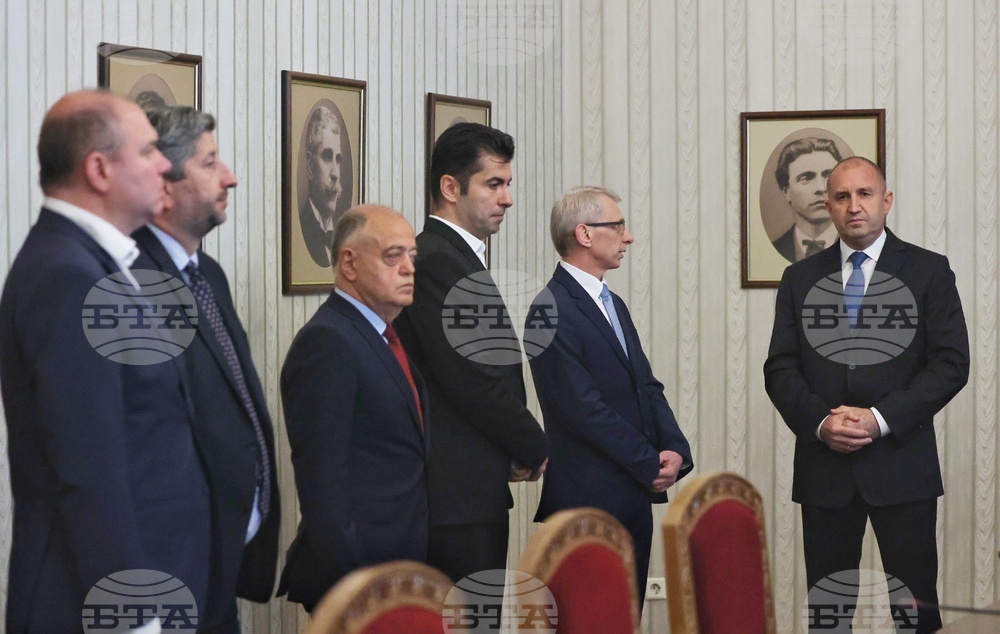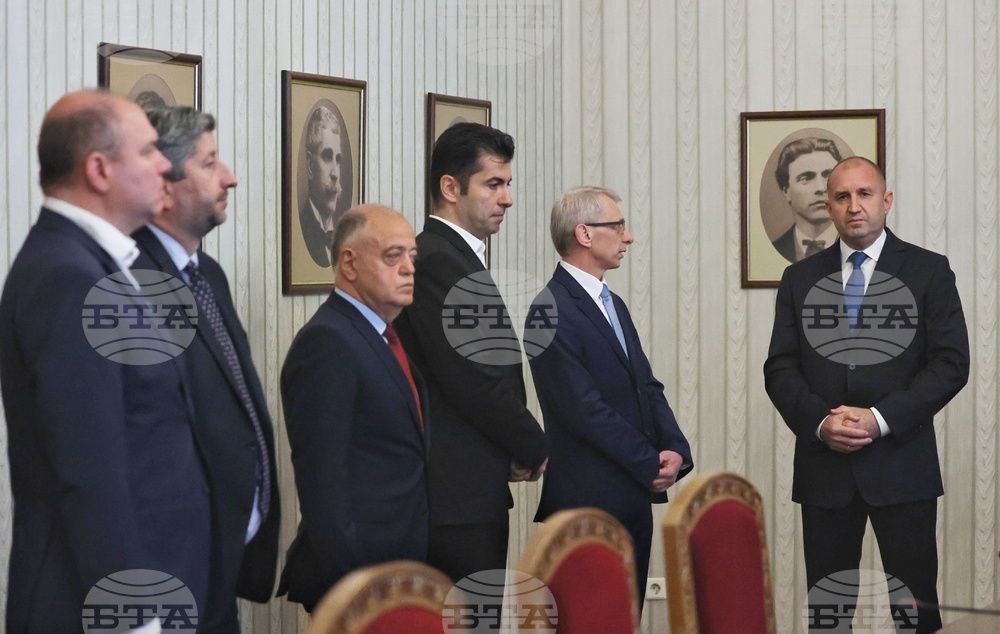 President Rumen Radev (right) meets with PM-designate Nikolay Denkov (second from right) and the co-leader of CC-DB. Also on photo from left: Vladislav Panev, Hristo Ivanov, Atanas Atanassov and Kiril Petkov, Sofia, June 5, 2023 (BTA Photo)
President Rumen Radev Monday issued a decree asking Parliament to approve the proposal of a government submitted to him earlier in the day by the second largest political force in Parliament, Continue the Change - Democratic Bulgaria (CC-DB) .
"Bulgaria needs institutions and politicians to be guided by the interests of the people, to work for security, justice and against corruption in the way that is expected by all honest Bulgarian people," the President said as quoted by his Press Secretariat. He added that the institutions and politicians must enhance the sovereignty if the country and for further European integration.
Parliament Chair Rosen Zhelyazkov has already convoked a sitting of Parliament to vote on the composition and lineup of the government proposed by CC-DB Prime Minister-designate Nikolay Denkov.
/NF/
Additional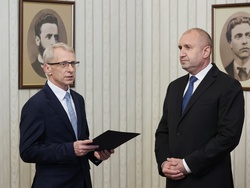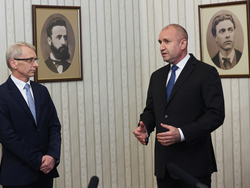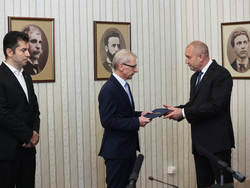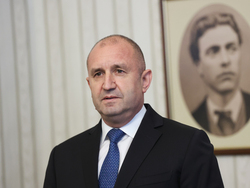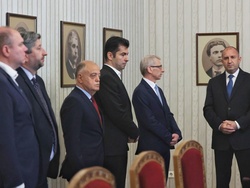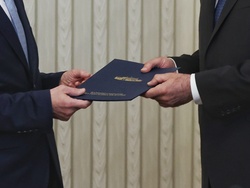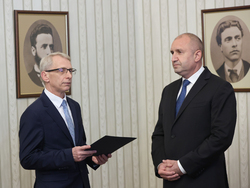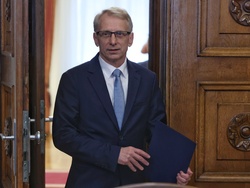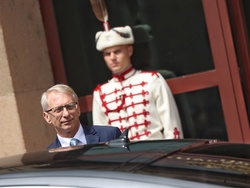 news.modal.image.header
news.modal.image.text
news.modal.download.header
news.modal.download.text
news.modal.header
news.modal.text