site.bta

UPDATED

Protesters Demand President Radev's Impeachment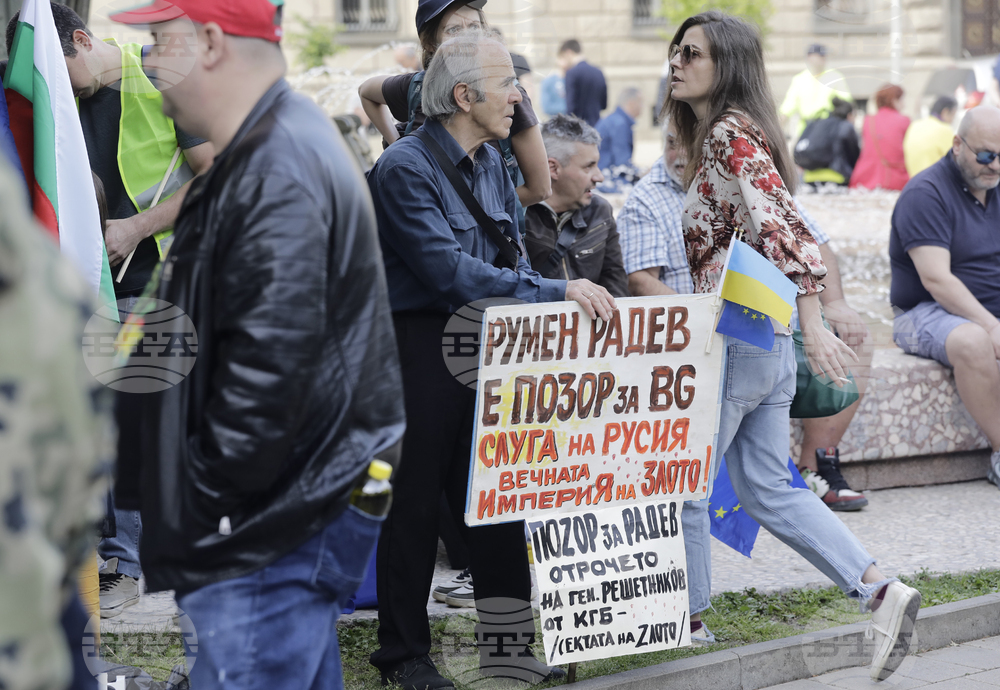 A protester holds a placard reading "Rumen Radev is disgrace for Bulgaria, a minion of Russia - the eternal evil empire", Sofia, May 30, 2023 (BTA Photo)
Several thousand opponents to President Rumen Radev's allegedly pro-Russia stance gathered in front of the President's Administration building in central Sofia on Tuesday evening.
"The President has long demonstrated that he does not work to the benefit of Bulgarian society and for Bulgarian interests but for Russian interests," the organizers of the protest wrote on Facebook. "He is projecting Russian influence in this country and is distancing us from the European community. We will not allow being turned into a Belarus!" the appeal reads. "The President must be a president of all Bulgarians and must reckon with Parliament's resolutions!"
The protesters chanted "This Is Not Moscow", "Radev Is a Traitor" and "Resign!" They carried Bulgarian, EU and Ukrainian flags and displayed placards reading "Bulgaria Sides with Ukraine" and "No to Ruscism". The participants included representatives of the BOEC civil association, who are gathering signatures on a petition for Radev's removal from the presidency. The demonstration called for safeguarding parliamentarianism in Bulgaria.
Continue the Change co-leaders Kiril Petkov and Assen Vassilev were applauded when they joined the protest.
Later on, the protesters marched in a procession along the central Tsar Osvoboditel Boulevard, blocking car traffic in the thoroughfare. They stopped in front of the National Assembly building, demanding that the MPs launch an impeachment procedure against President Radev.
/NZ/
Additional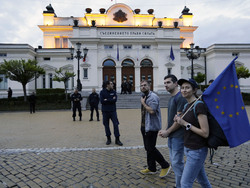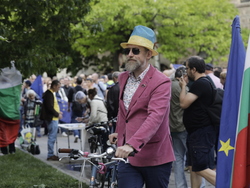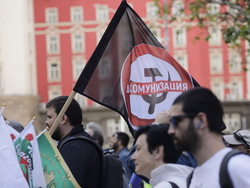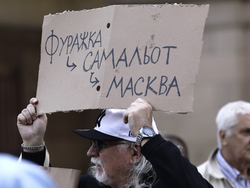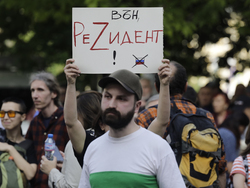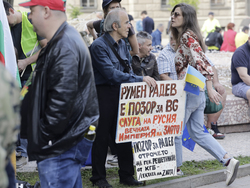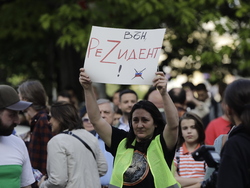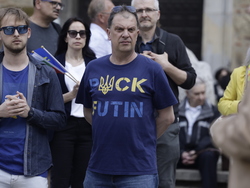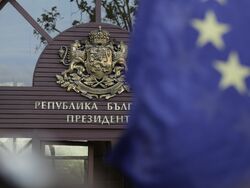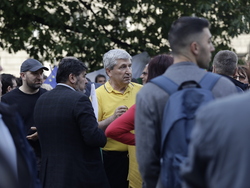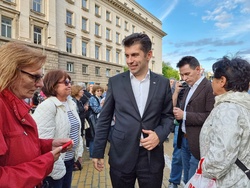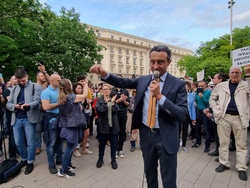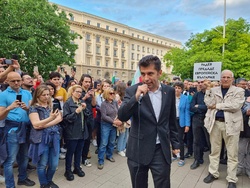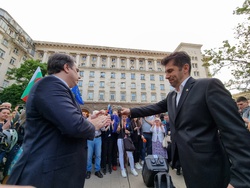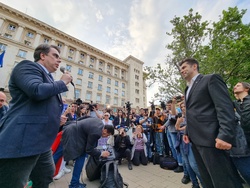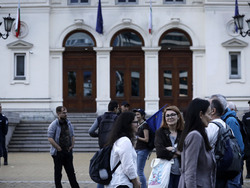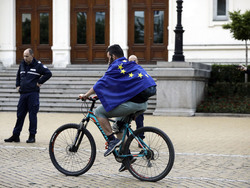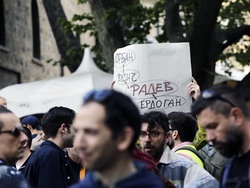 news.modal.image.header
news.modal.image.text
news.modal.download.header
news.modal.download.text
news.modal.header
news.modal.text