site.bta

UPDATED

President Radev Hands Exploratory Government-forming Mandate to GERB-UDF PM Designate Gabriel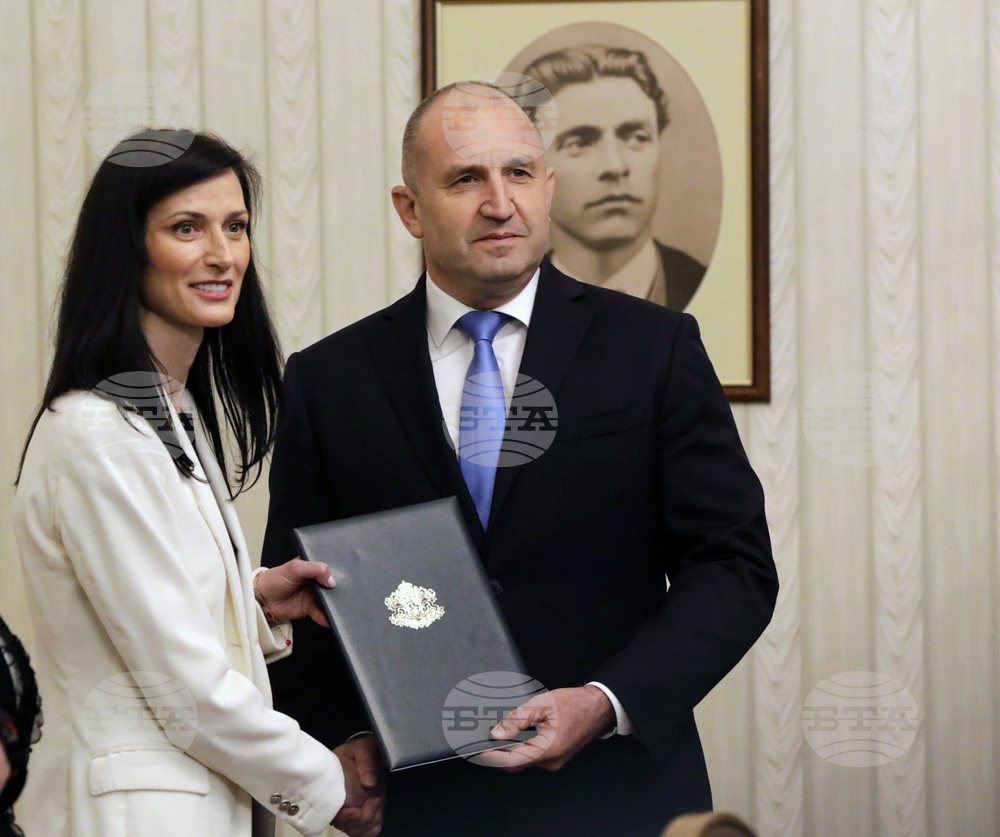 Mariya Gabriel (left) receives the exploratory mandate from President Radev (BTA Photo)
President Rumen Radev on Monday handed over the first exploratory mandate for forming a government to GERB-UDF's candidate for prime minister Mariya Gabriel.
According to the Constitution, Gabriel has a 7-day deadline to propose the composition of the Council of Ministers. If she fails, the President presents the exploratory mandate to the second-largest political force in Parliament (Continue the Change-Democratic Bulgaria).
"You realize that many challenges await you on this path, but I will be expecting you next Monday with a Council of Ministers' lineup. I see that today [Monday] and tomorrow [Tuesday] will be decisive for you," Radev told Gabriel and wished her success.
"I intend to propose that the talks continue to form an expert government with a one-year term based on priorities," Gabriel said on Sunday. The GERB-UDF candidate held meetings with representatives of the BSP for Bulgaria, the Movement for Rights and Freedoms (MRF) and There is Such a People earlier on Monday.
The BSP later said it ends the talks with GERB-UDF and would not back or participate in a government on the GERB mandate. The MRF said the profile of the cabinet should look European and they have experts in almost all areas. TISP said that they would not support a new budget with reckless spending, indebting Bulgarians, and therefore would not support this type of government.
"I would like to assure you that I will do everything possible for Bulgaria to have a stable, working regular government on this exploratory mandate," Gabriel said after receiving the folder containing the exploratory mandate from the President.
She said that her proposal will be for an expert government, united around clear priorities with the only goal being Bulgarians' well-being and Bulgaria's reputation.
/RY/
Additional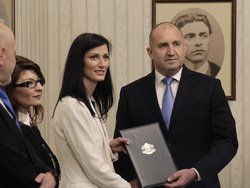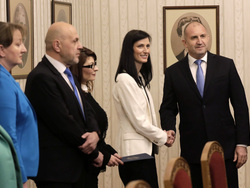 news.modal.image.header
news.modal.image.text
news.modal.download.header
news.modal.download.text
news.modal.header
news.modal.text