State leaders vote
site.bta

UPDATED

President Rumen Radev Expects Reason, Principles to Prevail in Bulgarian Politics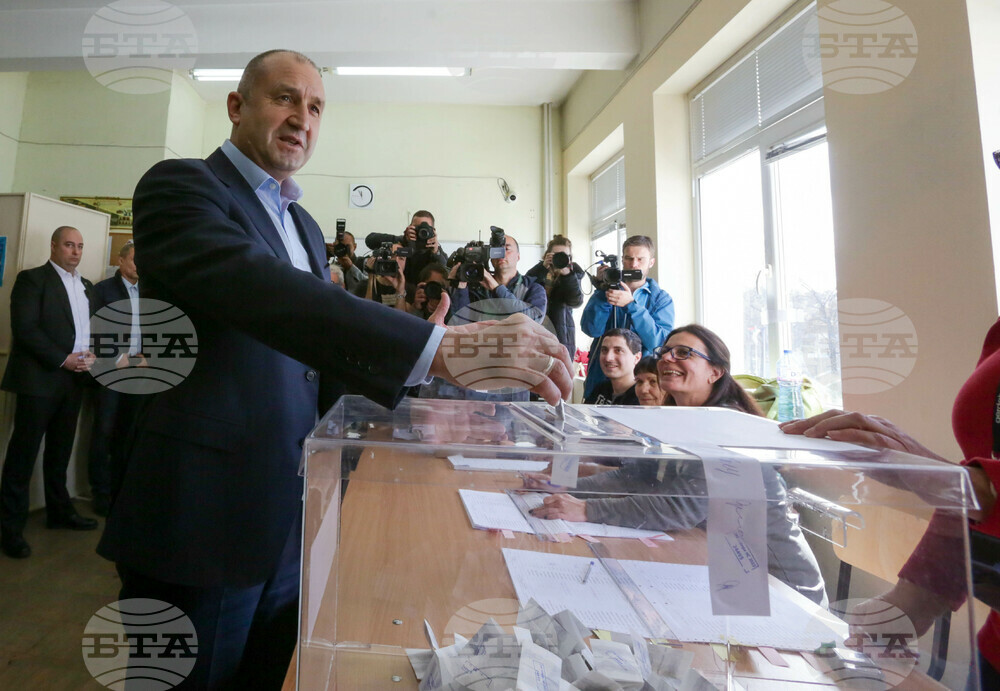 President Rumen Radev (BTA Photo)
President Rumen Radev voted Sunday in Sofia, using the machine ballot. He said it was high time for reason and principles to finally prevail in Bulgarian politics, which will put the interests of the citizens and the future of the country first.
"The most important thing today is to vote. I take this opportunity to call on Bulgarians to go out and vote so that they do not let someone else decide for them," Radev said.
According to Radev, machine voting has prevailed so far. He believes that it is an effective means to overcome invalid ballots, erroneous and manipulated protocols, and to some extent corporate voting. He assured that the election day was proceeding normally and the law enforcement agencies would ensure the security of both the elections and the citizens. The President also said that he would not delay the convening of the next National Assembly.
/YV/
news.modal.header
news.modal.text