Sofia counter-corruption and national security conferene
site.bta

Corruption Is Major Obstacle to Economic Growth - Deputy Prime Minister Pekanov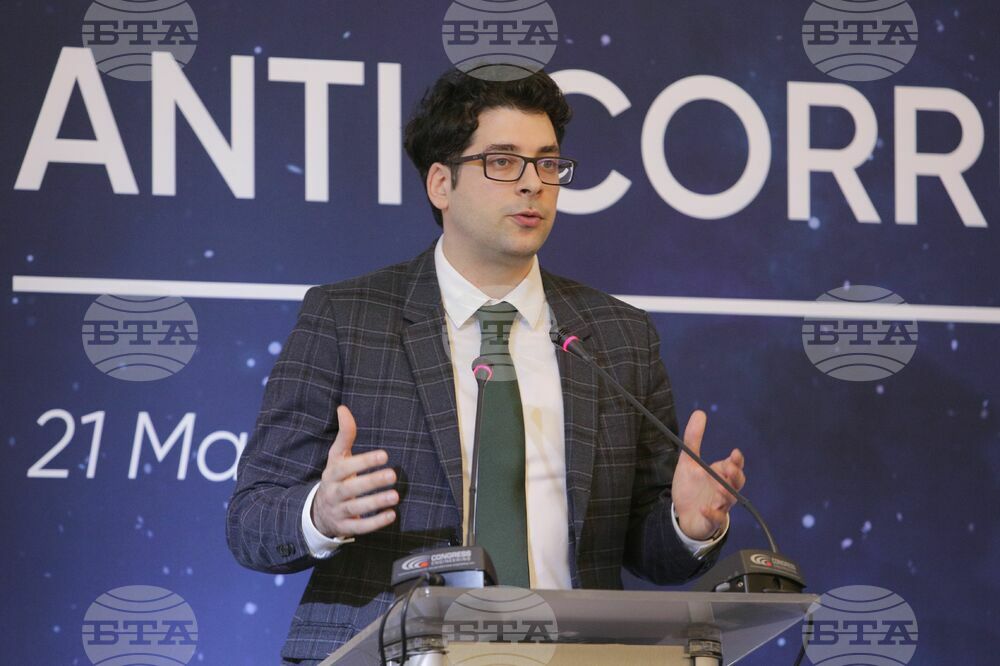 Deputy Prime Minister Pekanov at the conference (BTA Photo)
"Corruption is a major obstacle to economic growth," said caretaker Deputy Prime Minister for EU funds management Atanas Pekanov at a conference on counter-corruption and national security, held in Sofia on Tuesday.
The Deputy Prime Minister reported that the National Recovery and Resilience Plan includes counter-corruption measures such as improved accountability of the Prosecutor General, a new counter-corruption commission, and in the area of public procurement.
Pekanov said that the measures set out in the recovery plan are unlikely to solve the problems, but they will give a clear direction and signal that the state is countering and fighting corruption and improving the judiciary.
Deputy Prime Minister Pekanov told BTA that it is the responsibility of the ministries to report to the European Public Prosecutor's Office when they have signals of abuse of EU funds.
Asked where the biggest problem is as far as corruption related to EU funds is concerned, Pekanov said that "there are many things that need to be corrected in terms of the laws in Bulgaria so that we can more clearly identify where there is a problem, how the funds are being spent and so that the whole judiciary can do its job".
Asked whether changing the legislation or enforcing the current one is leading the fight against corruption related to EU funds, Pekanov said that in terms of legislation "there are clear problems about which the European Commission has been telling us for many years".
"We have made a proposal now to improve public procurement procedures so that there are no in-house procedures, so that everything is more transparent," Pekanov said.
He also spoke of criticism regarding "the need to introduce an accountability mechanism for the prosecutor general, and the need for a counter-corruption commission. Pekanov said that It's high time they were addressed and it is up to Parliament to pass the legislation.
Responding to a question on what the deadline is for the adoption of the legislation in relation to the Recovery and Resilience Plan in order to receive the next payment, Pekanov said that this should happen as soon as possible. He said that the next payment request could be made when Bulgaria adopts the remaining laws. Pekanov recalled that there are about 12 bills left.
/PP/
news.modal.header
news.modal.text