site.bta

Slightly over 36% of Roma Have Decided How to Vote - Survey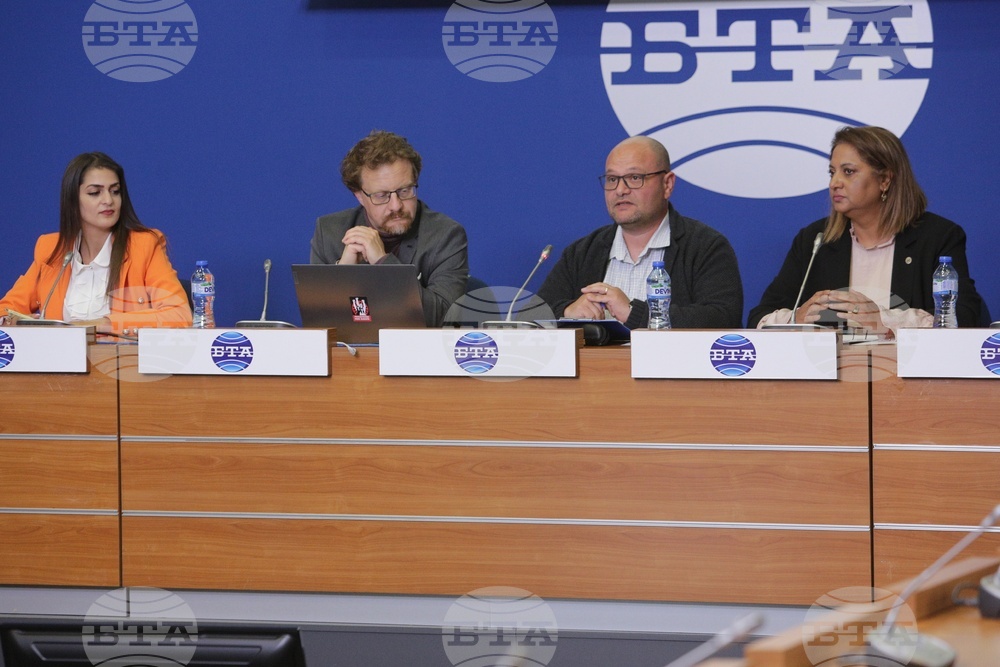 Assoc. Prof. Pamporov (second from left) and Miglena Mihaylova (first from right) (BTA Photo)
A survey conducted in 16 Roma communities in Bulgaria has found that 36.8% of the Roma will vote and have decided how to vote in the October 2 snap elections, 28.2% will vote but are still hesitant who to vote for, 4.6% will vote and chose "none of the above" option, 21.6% say they will not vote, and 8.8% have not decided yet if they will vote.
The survey was conducted between September 15 and 22 through face-to-face interviews among 1,041 people. Assoc. Prof. Alexey Pamporov of the Bulgarian Academy of Sciences' Institute of Philosophy and Sociology presented the findings at BTA's National Press Club on Friday.
The survey was proposed by the Roma Standing Conference.
Pamporov said the Roma set a priority on the candidate's personal qualities. The survey also found that the Roma cope well with machine voting.
Lawyer Miglena Mihaylova from the Roma Standing Conference said: "We are making a pragmatic choice and we do not trust people who make promises but do not deliver." She said the Roma show an interest in the elections.
/PP/
news.modal.header
news.modal.text