site.bta

US Ambassador in Skopje: There Are People in North Macedonia and Bulgaria Who Would Love to Create Further Chaos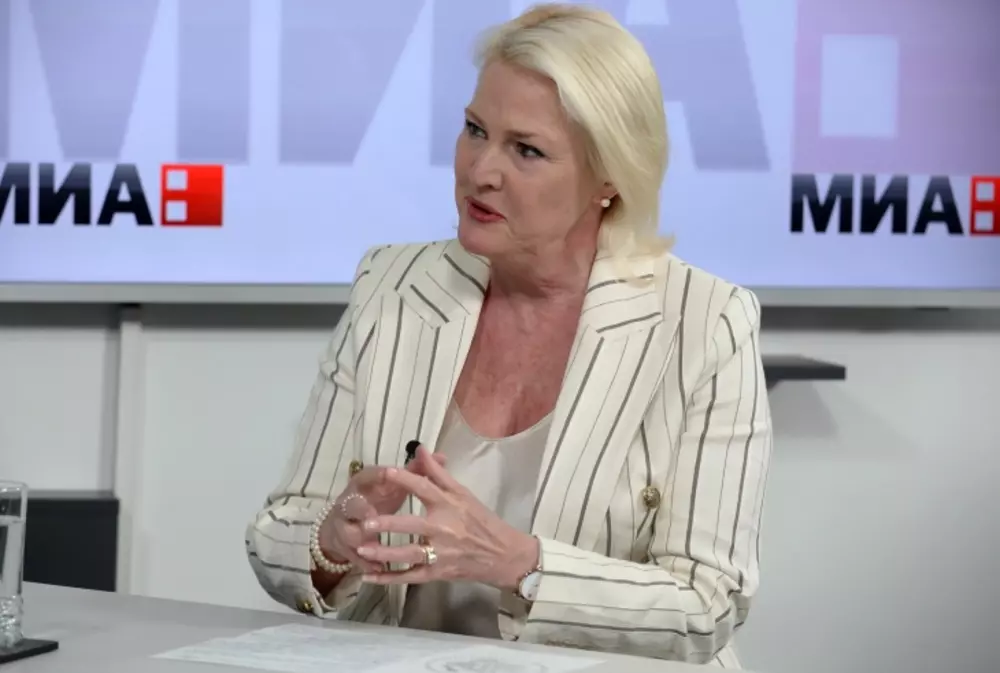 US Ambassador to Skopje Angela Ageler (Photo: MIA)
"It is true that there is a lot of history between the Republic of North Macedonia and Bulgaria. There are also people who would love to create further chaos, those who benefit politically from trying to create narratives around the Macedonian language, the Macedonian identity. After all, last summer an agreement was reached to change the constitution and this is the next step (for the country) towards EU membership," US Ambassador to North Macedonia Angela Ageler said in an interview to MIA. She specifies that she is good friends with the new ambassador in Sofia and they have had numerous conversations with him about how they can work together to inform the people they interact with about the various issues and challenges.
Ageler says that there has indeed been "very aggressive language" coming out of Sofia that is not based on facts about the situation in North Macedonia, and she feels fortunate that she is the U.S. ambassador in Skopje and not in Sofia, but it is important and she believes "that the leaders and citizens in both countries, not the ones who are making the most noise right now, understand the benefits of having a very close neighbour, who is also in the EU, with whom you can improve trade, with whom you can work together on security issues, on regional integration and all these activities", which is the biggest benefit for North Macedonia, and for Bulgaria, and the other Western Balkan countries.
In her words, North Macedonia has significant challenges ahead, the main ones being corruption and crime. "The path towards the EU and the reforms in this process help tackle many of these problems," Ageler said.
/RY/
news.modal.header
news.modal.text