site.bta

Bulgarian, Romanian Business Discuss Opportunities and Potential Across Danube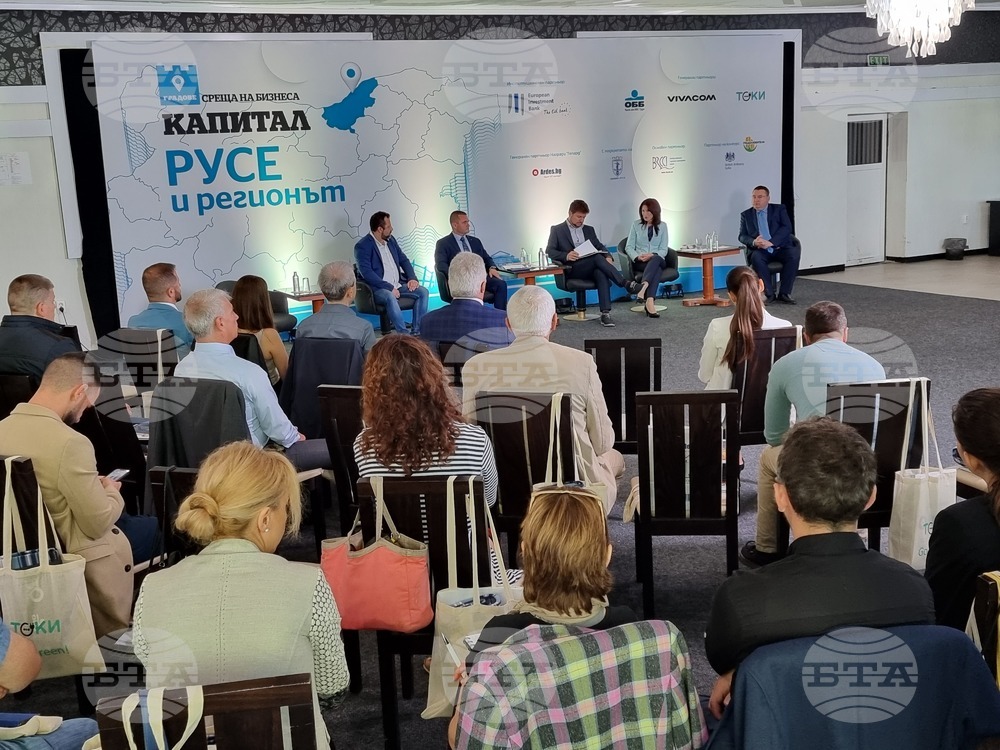 At the business forum (BTA Photo)
To both business and residents, Ruse is like a golden bird in a cage, for everything they have obstructs, not facilitates connectivity, Bulgarian-Romanian Chamber of Commerce and Industry CEO Eleonora Ivanova said. Speaking at Thursday's meeting with business in the city on the Danube organized by the Capital weekly, Ivanova expressed hope that soon Bulgaria would have no border with Romania, a new bridge will be built across the river and a motorway to Veliko Tarnovo, and the river itself will no longer have shallows obstructing navigation.
The potential of developing business by the Danube, as well as cross-border and transport links in the region were on the agenda of the forum.
Comparing crises to searchlights, Ruse Mayor Pencho Milkov said they had revealed many problems, among them the heavy duty truck traffic around Danube Bridge, the as yet unbuilt Ruse-Veliko Tarnovo motorway – now declared a construction site of national importance, as well as the deepening of the Danube river bed to make it navigable year-round.
From the point of view of business, relations between Bulgaria and Romania are developing in a very positive way, Ivanova said. Trade between the two countries has increased sevenfold in the last 16 years, standing at EUR 6.5 billion in 2021.
/BR/
news.modal.header
news.modal.text