site.bta

Bulgarian Becomes First Woman to Travel the World on Motorcycle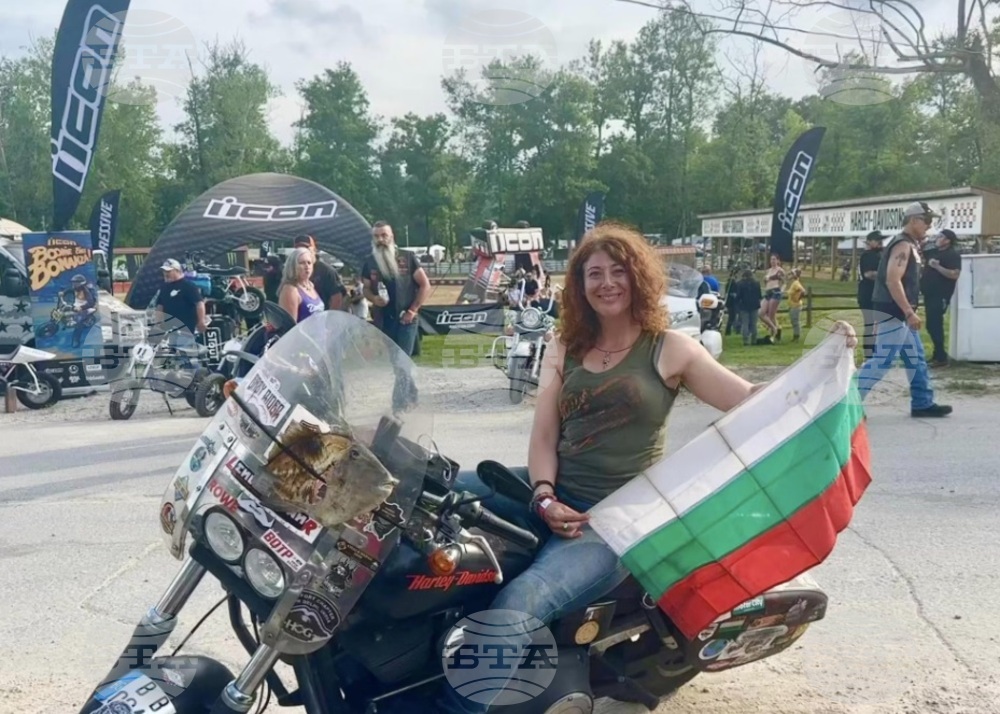 Violeta Ivanova (BG Voice Photo)
The Bulgarian Violeta Ivanova is the first woman to circumnavigate the world on a motorcycle. She travelled more than 50,000 kilometers through 70 countries, reported BG Voice.
Ivanova was born in Varna. She completed her master's degree in psychology at Sofia University and worked for 15 years as an HR, conducting trainings in various companies in Varna and Sofia, where she currently lives. "I practiced psychology in the workplace, but I'm done with that career. In 2014, I indulged in my passion for motorbikes," she said.
Ivanova only got on a motorcycle at the age of 36, when she got her driver's license. First, she travelled around Bulgaria.
She bought her first motorcycle, a Harley Davidson, in 2012. These days she rides her second Harley, which she bought in 2015 and named "Boris".
With the her first Harley, Ivanova made her first long trip from Bulgaria to Spain in 2014, along with her husband, who rode a BNW bike with their oldest daughter Stefana.
Violeta Ivanova's first big solo tour of Europe was in 2015 and encompassed 10,000 km across 10 countries and back. She travelled under the motto: "One Woman, One Harley, One Cause." Her cause was breast cancer prevention.
Is 2018, Ivanova did a second tour of Europe on a different route. "Before I started my round-the-world trip in 2019, I had accumulated thousands of kilometres," she said.
In 2016, her younger daughter Thea was born and she took a break.
Ivanova set off on her round-the-world trip when she was 44 years old. "I wanted to show Thea, who was 3 years old at the time, that anything is possible, even at the age of 40," she said.
Violetta planned a 9-month route, which she finished within 4 years. Her family set off together with her at first: she rode on a motorbike, while her husband Todor followed in a car, together with little Thea. The route included Asia, Australia, New Zealand, South and North America. Ivanova decided to take on Africa, the most difficult continent to cross, as a separate journey.
In India, Violetta crashed. She broke her jaw and arm, and returned to Bulgaria. After a few months of recovery, she returned to the place where she crashed and continued on her own for the next 6-7 months.
She arrived in New Zealand at Christmas and went home to her family for the holidays. As her motorbike Boris was travelling by container ship between Asia and South America, she rode through Australia and New Zealand. "I somehow managed to convince the Harley people to give me two other bikes for Australia and New Zealand," said Violetta.
It was only in the spring of 2023 that she managed to complete her tour. "My bike and I flew on planes almost at the same time. I arrived in Panama and it arrived the next day," said Violetta. She crossed Central, then North America and returned back to Europe through Canada, from where she and Boris flew to Athens.
Ivanova recounted the first part of her trip around the world, including her departure, her accident in India and her return there, in her first book, titled "By the Grace of Kali".
She is currently writing her second book about her journey since returning to India, across Asia, Australia to New Zealand. In her third book, Ivanova will write about her adventures in South America, and the fourth one will be about the journey in Central and North America.
/DT/
news.modal.header
news.modal.text