site.bta

Defence Chief Outlines Guidelines for Bulgarian Armed Forces Development in Changed Geostrategic Environment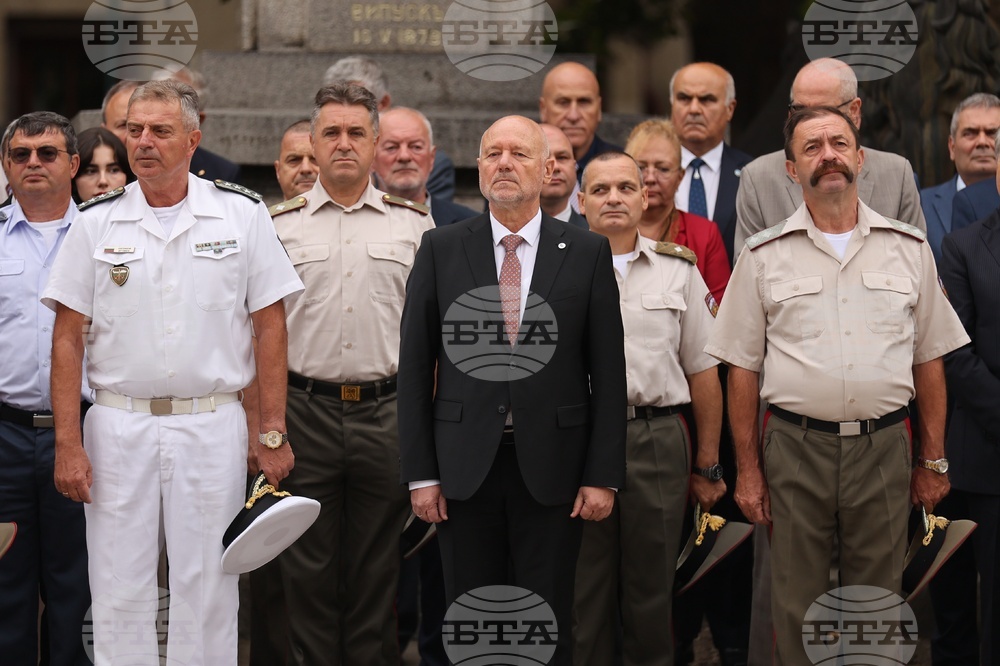 Defence Chief Admiral Eftimov (left) and Defence Minister Todor Tagarev (right) at the opening of the new academic year (BTA Photo)
"The resolute actions taken to transform NATO's defence capabilities have had a significant impact on the development of Bulgaria's Armed Forces, generating numerous challenges regarding the improvement and acquisition of defence capabilities. The solutions lie in accelerated and targeted transformation and modernisation to achieve collective and national deterrence and defence objectives," Chief of Defence Admiral Emil Eftimov said on Monday, in his lecture on "Guidelines for the development of the Armed Forces of the Republic of Bulgaria in the context of the changed geostrategic environment" at on the opening of the Rakovski Defence College new academic year, the Defence Ministry said.
Eftimov was adamant that given the dynamics of the alliance processes, Bulgaria's role as a key factor on the southeastern flank is growing.
Admiral Eftimov pointed out that the new geostrategic realities necessitate the launch of a process of strategic reconsideration of the approaches to the implementation of defence at the allied and national level. Therefore, a draft of a new National Defence Strategy is to be submitted to the Council of Ministers.
The Chief of Defence stressed that a key area for achieving the objectives of deterrence and defence in national and collective terms is the modernisation of the armed forces. He was adamant that the previous, current and projected budgets up to 2032, with an allocation of 2% of GDP, do not allow for a pace and scope of modernisation that fully compensates for the accumulated backlog in the development of defence capabilities of the armed forces and breaking the dependence on non-NATO and non-EU countries for the repair and maintenance of essential weapons and equipment. Admiral Eftimov pointed out that an organisation has been set up to review the planning scenarios identified in the defence review and the related prioritisation of investments in the armed forces modernisation projects.
/BR/
news.modal.header
news.modal.text