site.bta

Bulgarian Artist Valentin Bakardjiev Exhibition at Mexico Embassy in The Hague to Open on October 12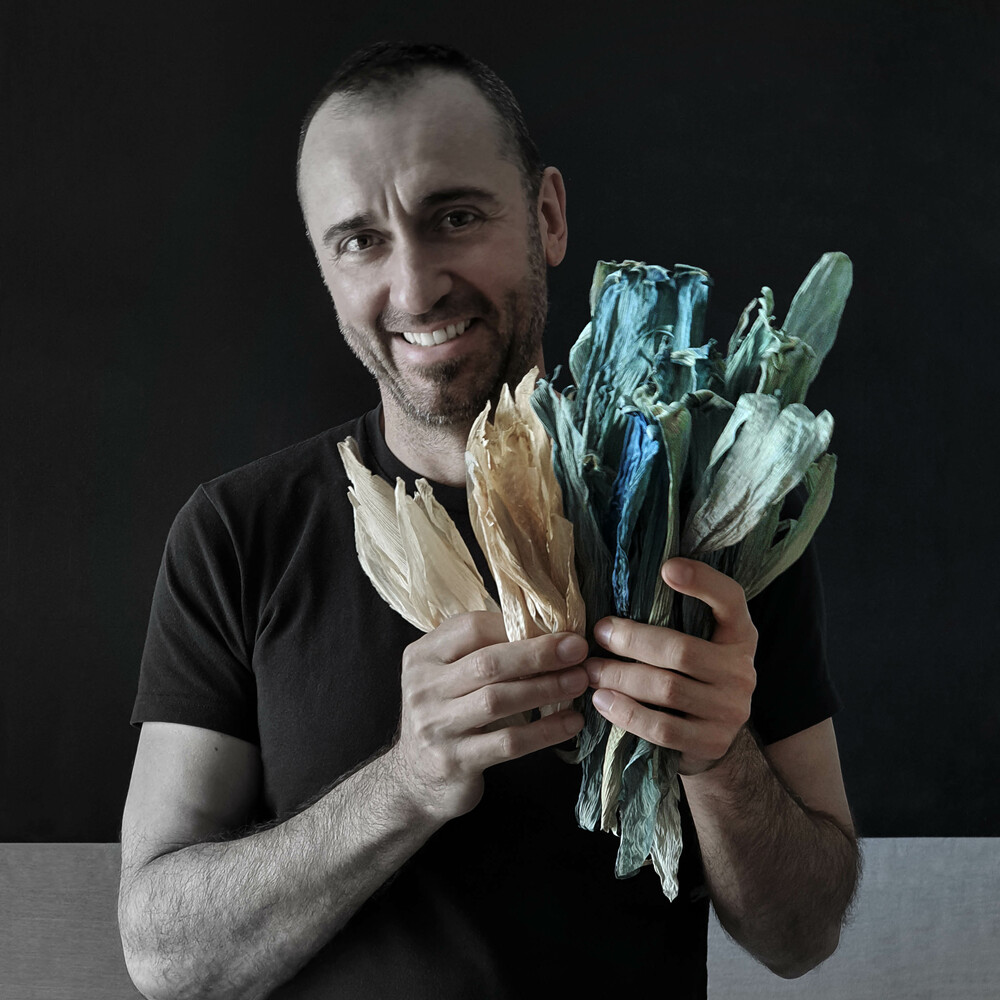 Valentin Bakardjiev with his materials (BTA Photo)
The exhibition "El Camino - The Road" by the Bulgarian artist Valentin Bakardjiev, who has been living in the Netherlands for years, will open on October 12 at the Embassy of Mexico in The Hague, with the support of the Bulgarian Embassy in the Netherlands, the State Cultural Institute with the Minister of Foreign Affairs said on its Facebook page.
The opening of the exhibition coincides with Mexico's important public holiday, the Dia de la Raza (Race Day) in recognition of the mixed indigenous and European heritage of Mexico, the Cultural Institute said.
In April this year Bakardjiev presented titled "Indigo" at the Mission Gallery. It was inspired by the idea of the interconnection between the Blue Planet and us, its inhabitants, and some of the works became part of the Bulgarian Foreign Ministry's Art Fund.
Valentin Bakardjiev was born in Sliven. He graduated from the National Academy of Arts in Sofia. He creates sustainable projects using natural, recycled and reprocessed materials. He has lived and worked in Bulgaria, the Dominican Republic, Italy and now lives and works in Amsterdam. In his career so far, he has had more than 15 solo and many group exhibitions in Paris, Amsterdam, Geneva, Shanghai, Milan, etc.
/RY/
news.modal.header
news.modal.text