site.bta

Prime Minister Denkov: Increasing Qualifications of High-tech Business Staff Is of Highest Priority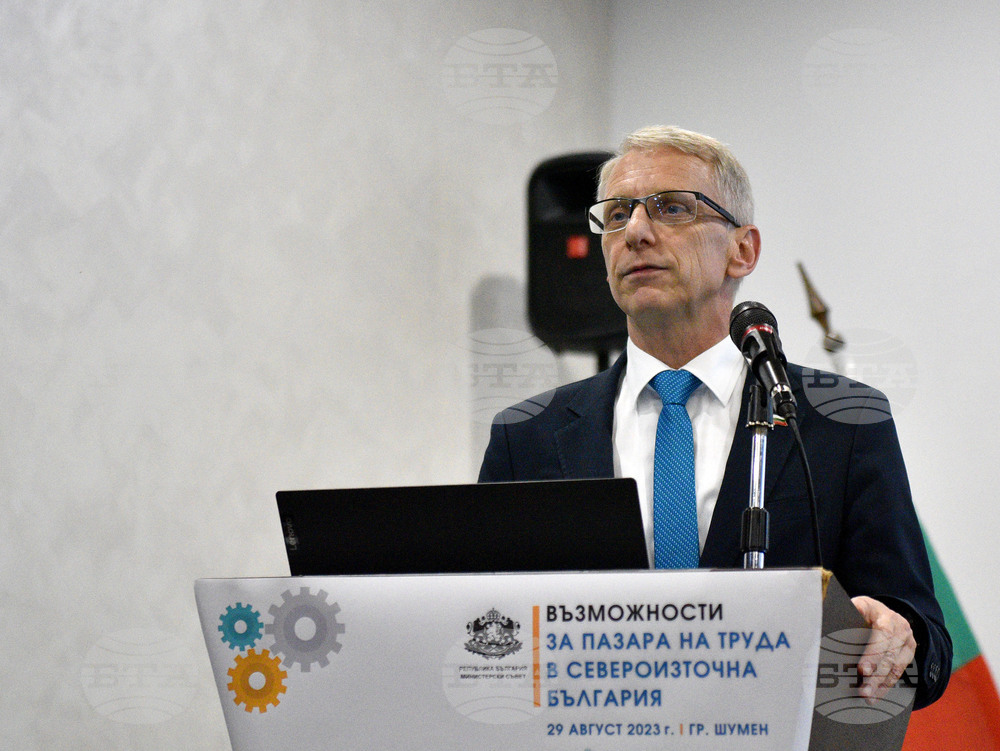 Prime Minister Nikolay Denkov at the forum (BTA Photo)
At a forum for Labour Market Opportunities in North-Eastern Bulgaria on Tuesday, Prime Minister Nikolay Denkov said that the number one priority for his government is the improvement of qualifications, the development of high-tech businesses, even the attraction of Bulgarians from abroad. The forum, organized by the Ministry of Labour and Social Policy, took place in Shumen and was attended by Labour and Social Policy Minister Ivanka Shalapatova, Education and Science Minister Galin Tsokov, and Innovation and Growth Minister Milena Stoycheva.
"Along with this type of meeting, we are also working with the Interior, the Foreign Ministry and the Ministry of Innovation and Growth (on how to facilitate the attraction of high-tech personnel in Bulgaria. What we need is more highly qualified personnel who can participate in the development of the latest high-tech industries, to raise productivity and thereby raise wages, incomes, because no matter how many personnel we attract from abroad, when the incomes here remain low, as soon as possible these personnel will seek employment in other countries," commented the Prime Minister.
He noted that in recent decades, Bulgaria has had between three and four times lower productivity compared to developed economies. Therefore, Denkov argued, when this topic is discussed, it should be combined with two questions: "How we can use people in the regions as much as possible, and how to attract people where necessary".
Denkov recalled a meeting between him and Turkiye's Ambassador to Bulgaria Aylin Sekizkok in the Council of Ministers in July. He explained that the two have again discussed the opportunities that exist for Turkish companies in Bulgaria, especially in North-Eastern Bulgaria. The problem with the lack of personnel was also discussed, the Prime Minister recalled.
"Then we both decided to have a meeting, see what we can do for the people who are around, what we have, what it will take. I assure you that the problem here is not the lack of funds. There are funds and there are people. The question is how we can use these funds so that people who feel more prepared can be useful to employers," said Prime Minister Denkov.
/YV/
news.modal.header
news.modal.text