On this day
site.bta

World-renowned Authors Gianni Rodari, Gore Vidal Among Guests at International Writers' Meeting in Sofia in 1977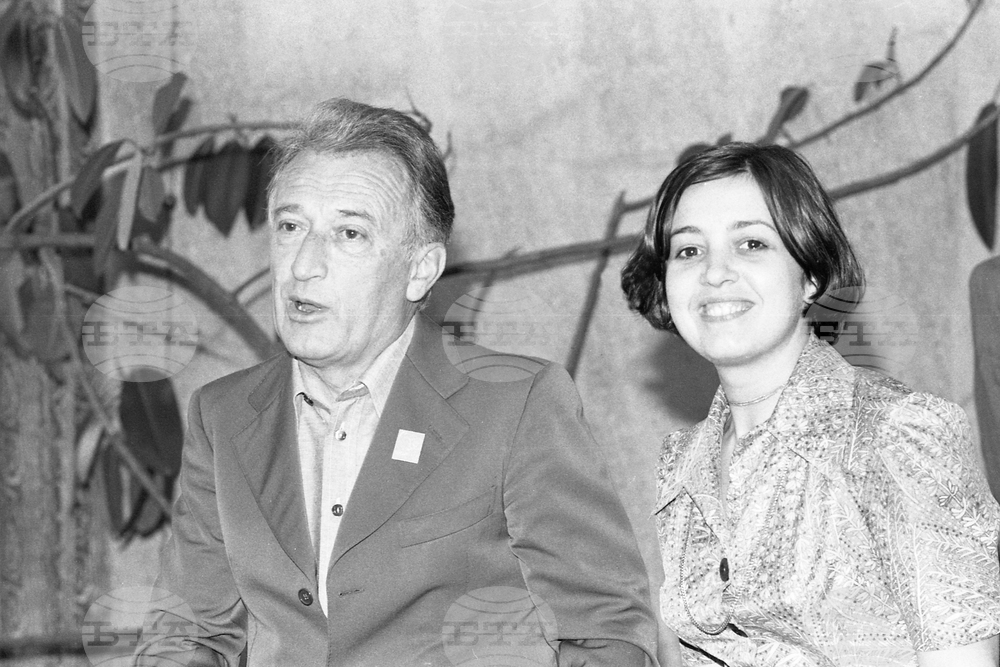 Italian Writer Gianni Rodari and Boyana Petrova from LIK magazine during the first International Writers' Meeting in Sofia on January 8 1977 (Archive Photo/D.Viktorov)
In June 1977 the first International Writers' Meeting was held in Sofia titled "The Writer and the Peace: the Spirit of Helsinki and the Duty of the Masters of Culture". The meeting was held at the Park Hotel "Moscow" between June 7-10 1977 under the motto: "Peace - the hope of the planet".
128 writers from 36 countries from Europe, North and South America, Africa and Asia participated in it. Among them are writers Jean-Pierre-Marie Herve-Bazin (France), Charles Percy Snow (UK), Gianni Rodari (Italy), John Cheever (US), Andrei Voznesensky (USSR), Aziz Nesin (Turkey), James Aldridge (UK), Yevgeny Yevtushenko (USSR), Mario Vargas Llosa (Peru), Gore Vidal (US), Konstantin Simonov (USSR), Pierre Gamarra (France), Sergei Mikhalkov (USSR), William Saroyan (US), Philip Bonosky (US), Julio Cortazar (Argentina), Artur Lundkvist (Sweden), Jan Dobraczynski (Poland), etc.
The BTA Home News newsletter says:
Sofia, 7 June 1977.
This morning the International Writers' Meeting on "The Writer and the Peace: the Spirit of Helsinki and the Duty of the Masters of Culture" opened in the capital. Prominent representatives of contemporary literature from all the countries that signed the Helsinki Final Act, as well as artists from Latin America, Asia and Africa, are taking part.
The writers who have met in our capital are bearers of the great ideas of humanism, active supporters of peace, defenders of the non-transcendent values created by man. They will discuss questions about the theme of peace in literature, about the writer's public engagement and the expansion of relations between artists on the planet, issues of artistic and professional craftsmanship. Thoughts will be exchanged on the deepening of collaboration and the expansion of translation activities.
Continuing the humane and noble tradition of the past - the two meetings of writers in defense of culture in Western Europe in the thirties, the writer's voice for peaceful understanding of all mankind will be raised at the meeting in Sofia.
The meeting was opened with a short speech by the French writer Herve Bazin.
/RY/
news.modal.header
news.modal.text