site.bta

Supplies of Liquefied Natural Gas Guarantee Energy Security for Countries in Europe - Bulgartransgaz Executive Director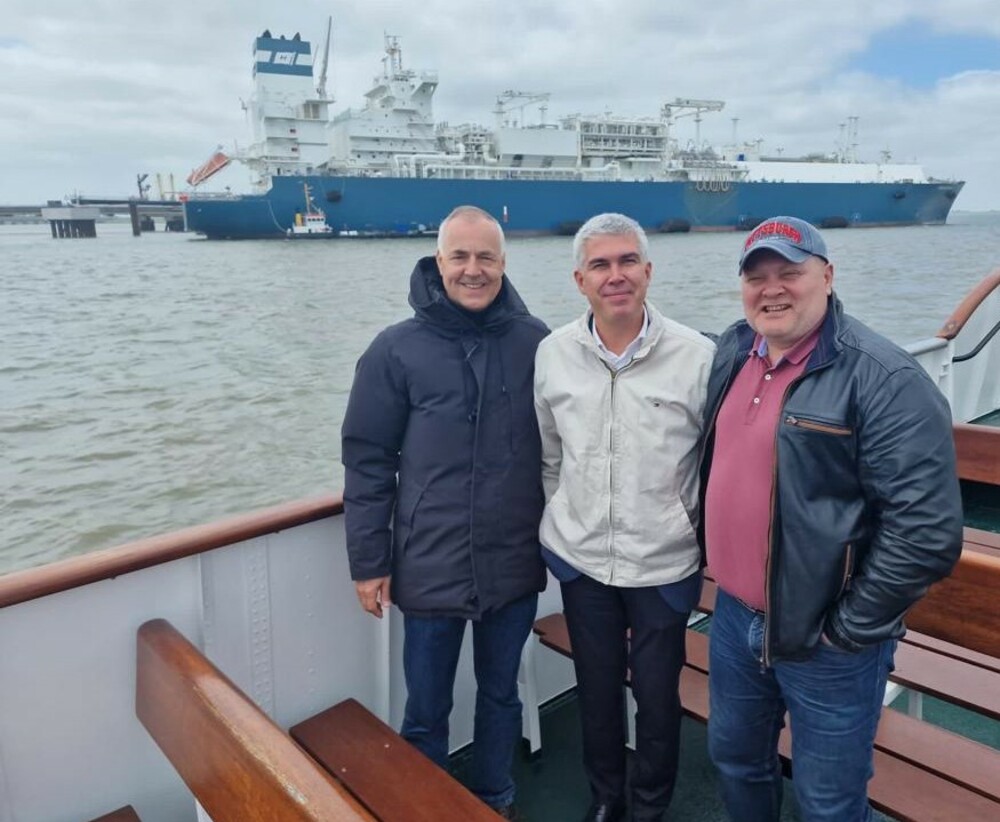 Bulgartransgaz Photo
During a visit to the liquefied natural gas terminal in Wilhelmshaven, Germany, Bulgartransgaz EAD Executive Director Vladimir Malinov said: "Supplies of LNG from our partners from the US, as well as from other countries, allow us to guarantee energy security for European domestic and industrial consumers".
The North Sea terminal became operational at the beginning of this year. It is one of the fastest built and most modern floating LNG regasification terminals. The visit to the LGN terminal was part of the programme of the ongoing annual regular meeting of the general assembly of the Bulgarian Natural Gas Association. The Bulgarian representatives got acquainted with details of the construction and operation of the terminal, through which about 5 billion cubic metres per year of natural gas can be delivered to Germany. The Wilhelmshaven facility is the first of six such terminals based in Germany, which are expected to be operational by the end of 2023.
During his visit to Germany, Malinov spoke with Peter Arp, vice president of the company Uniper, which at the beginning of the year delivered the first cargo of liquefied natural gas in the federal republic to the new LNG terminal in Wilhelmshaven. Malinov stressed that Bulgaria relies to a significant extent on liquefied natural gas as an energy source at the moment. He recalled that the Bulgarian gas transmission operator participates with a 20% share in the terminal near Alexandroupolis, Greece, currently under construction . "The continued construction and development of liquefied natural gas terminals is the basis of energy security for Europe today," Malinov also said.
/DT/
news.modal.header
news.modal.text